My Two-for-Tuesday morning train reads:
• With the economy on the line, the Fed prepares to take its biggest gamble in years (Washington Post) see also The Fed's Coming Rate Cut Could Be a Blunder (Barron's)
• Slowing to a 2.1% annual growth rate, the economy comes off its sugar high (Los Angeles Times)
• A Recession Is Coming (Eventually). Here's Where You'll See It First. (New York Times) see also How to Invest and Profit in the Next Recession (TBP)
• The Next American Car Recession Has Already Started (Bloomberg)
• Why Hybrid Vehicles Could Drive the Auto Industry's Next Decade (Barron's) see also It's clean, powerful and available: Are you ready for hydrogen energy? (World Economic Forum)
• Store Brands Cut Into Big Food: Kraft, Conagra take a sales hit as retailers stock more of their own private-label products (Wall Street Journal)
• How to Be a Better Writer (Medium) see also Is the Internet Making Writing Better? (New Yorker)
• Demand for Pangolin Scales Could Wipe Out the Species: Pangolins are remarkably easy to steal, and their body parts are turning up by the ton in ports all over Asia  (Businessweek)
• Trump is the true socialist (Washington Post) see also Republicans shrug at deficits under Trump (Washington Post)
• Lil Nas X's 'Old Town Road' Breaks Billboard's Singles Record (New York Times)
Be sure to check out our Masters in Business interview this past weekend with Nathan Sheets, chief economist and head of global macroeconomic research at PGIM Fixed Income, which manages $776B in global fixed-income funds.
Returns After a Fed Rate Cut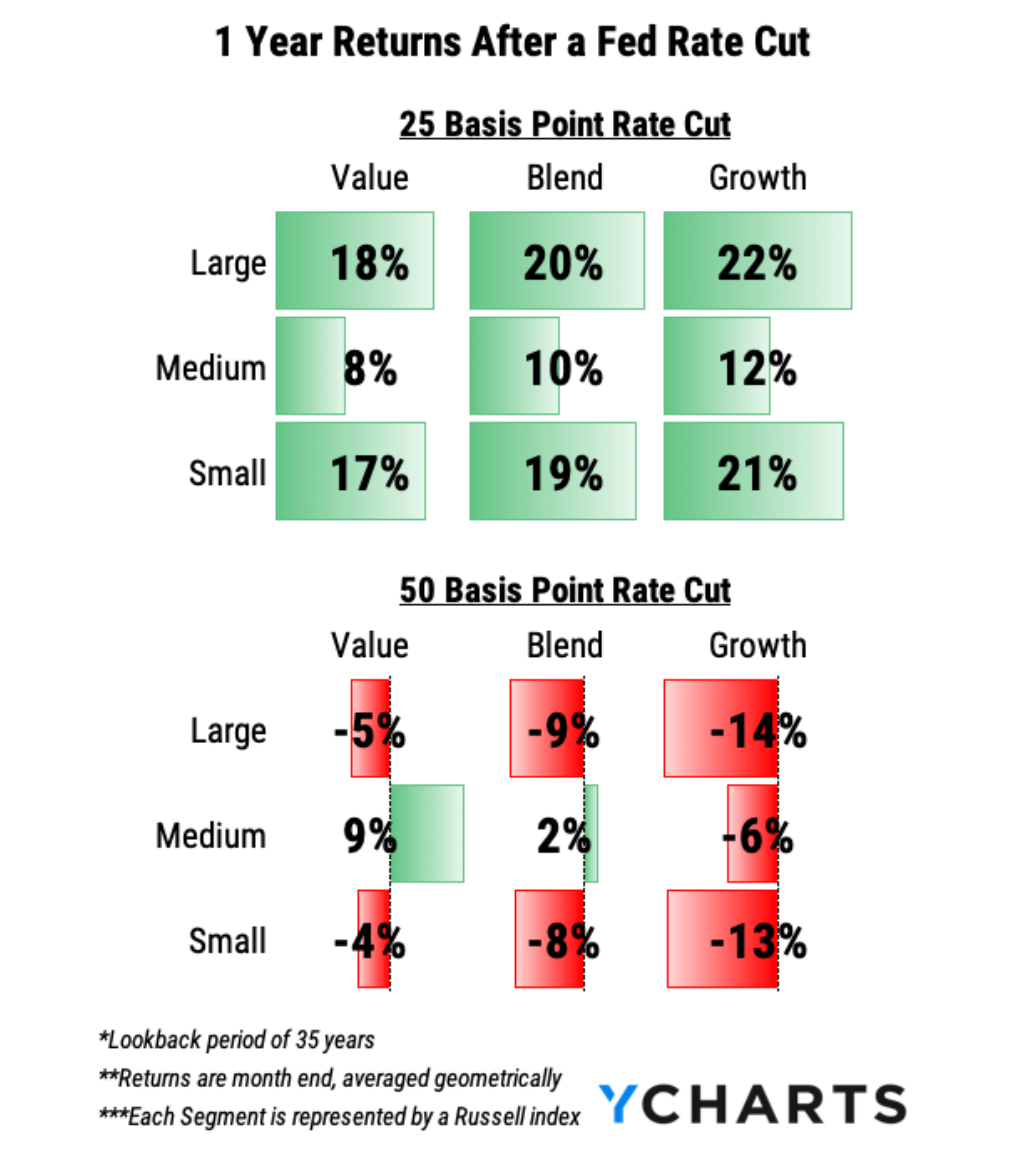 Source: YCharts
Sign up for our reads-only mailing list here.