My Two-for-Tuesday morning train reads:
• LIBOR: Wall Street Prepares for the End of a Crucial Benchmark (Bloomberg) but see Blame Economists for the Mess We're In (New York Times)
• The Next Recession Will Destroy Millennials (The Atlantic)
• Big Tech Shares Lose Their Luster (Wall Street Journal) see also Es-CAPE Velocity: Value-Driven Sector Rotation (Flirting with Models)
• What a Disappointing Classic Car Auction Tells Us About the 1%—and the Economy (Fortune)
• Amazon's tiny profits, explained (Recode) see also Amazon Has Ceded Control of Its Site. The Result: Thousands of Banned, Unsafe or Mislabeled Products (Wall Street Journal)
• Veggie burgers were living an idyllic little existence. Then they got caught in a war over the future of meat. (Washington Post)
• The Science of Well-Being (Coursera) see also Yale's most popular class ever to be available via Coursera (Yale)
• 10,000 hours theory debunked: practice doesn't make perfect after all (The Times)
• How David Koch Changed the World (New Republic) see also The Machine David Koch Helped to Build 'Will Endure' After His Death (Bloomberg)
• A Night to Remember at the U.S. Open (New York Times)
Be sure to check out our Masters in Business interview this past weekend with Ron Williams, former CEO of health insurance giant Aetna and author of Learning to Lead: The Journey to Leading Yourself, Leading Others, and Leading an Organization.
Electric-Vehicle Shift Will Keep a Lid on Oil Prices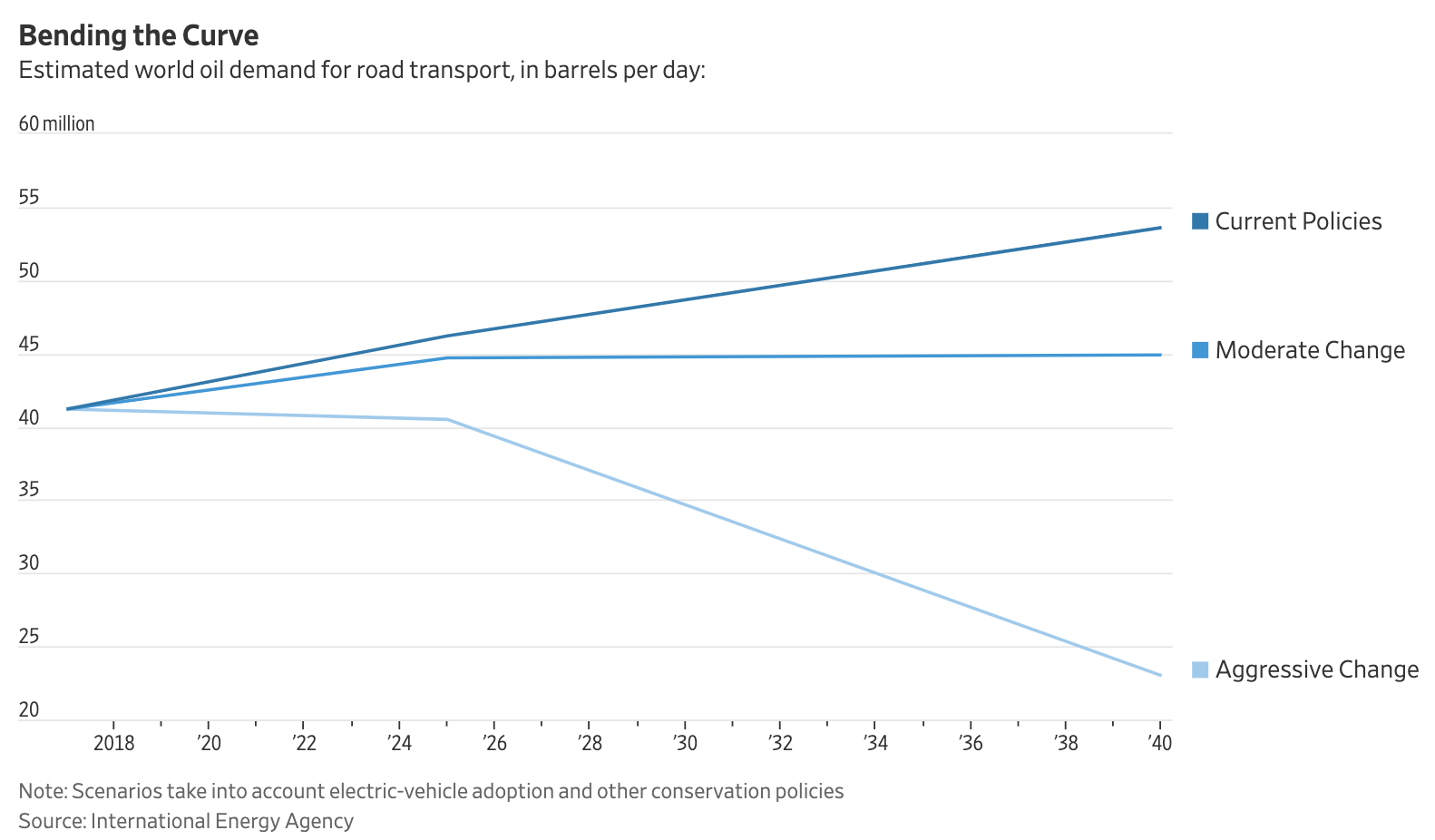 Source: Wall Street Journal