My back to work, Autumn Equinox morning train reads:
• Arthur Cashin, wise to the ways of Wall Street (Washington Post)
• Get a Grip. The Fed Can Handle the Repo Market (Bloomberg)
• WeWork's postponed IPO shows how hollow the narrative about the superiority of private markets can be (Wall Street Journal) see also WeWTF, Part Deux (No Mercy / No Malice)
• Muni Bonds Face Climate Change. And Investors Are Ignoring the Risks (Barron's)
• The Passive Fund Revolution Accelerates in Europe (Bloomberg Opinion)
• Fake reviews: TripAdvisor snares over a million in a year (South China Morning Post)
• The new battle in Hong Kong isn't on the streets; it's in the apps (MIT Technology Review)
• What's killing us now? How life, death and disease have changed over the past 180 years  (Financial Times)
• The New Architecture: Sky Parks, Tidal Pools and 'Solar Carving' (New York Times)
• The day God gave us guns (Washington Post)
Be sure to check out our Masters in Business interview this weekend with Sarah Ketterer, Chief executive officer and cofounder at Causeway, an international value manager with $52 billion under management. Ketterer was Morningstar International Manager of the Year in 2017.
Active/Passive Barometer Might Help Investors Improve Their Base Rates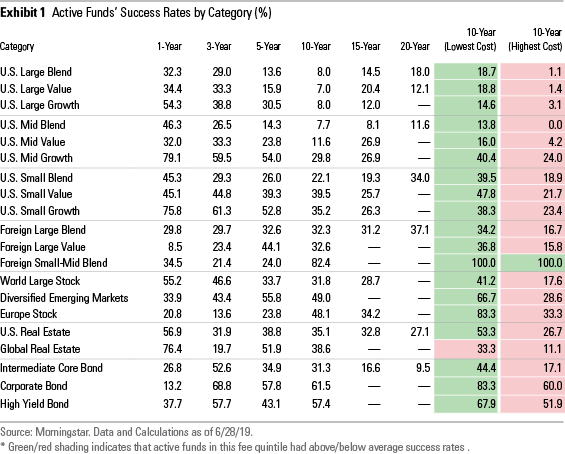 Source: Morningstar
Sign up for our reads-only mailing list here.