My midweek morning train reads:
• Amazon Has 30,000 Open Jobs. Yes, You Read That Right. (New York Times) see also Amazon's New Multistory Warehouse Aims to Cut Delivery Times (Wall Street Journal)
• Are We Near a Recession? The Godfather of the Inverted Yield Curve Says It's 'Code Red' (Fortune)
•  Sneakers: The Ultimate Guide for Obsessives. An extensive primer, including the threats to Nike's dominance and 5 game-changing technological innovations. (Wall Street Journal)
• 8 Experts Every Family Office Should Have Now (Worth)
• Poor and middle-class Americans are much less likely to survive into their 70s than the wealthy. (Washington Post)
• What happens if Trump tries to fire Fed chair Jerome Powell? (Brookings)
•  A Santa Monica Tech Startup Has "Hacked" Meditation. (L.A. Mag)
• How Top-Valued Microsoft Has Avoided the Big Tech Backlash (New York Times)
• Stephanie Ruhle: The shame of Forbes' sexist innovators list (NBC News)
• Robot priests can bless you, advise you, and even perform your funeral (Vox)
What are you reading? Tell me here with #Reads.
The decline of American coal is taking a toll on the railroad industry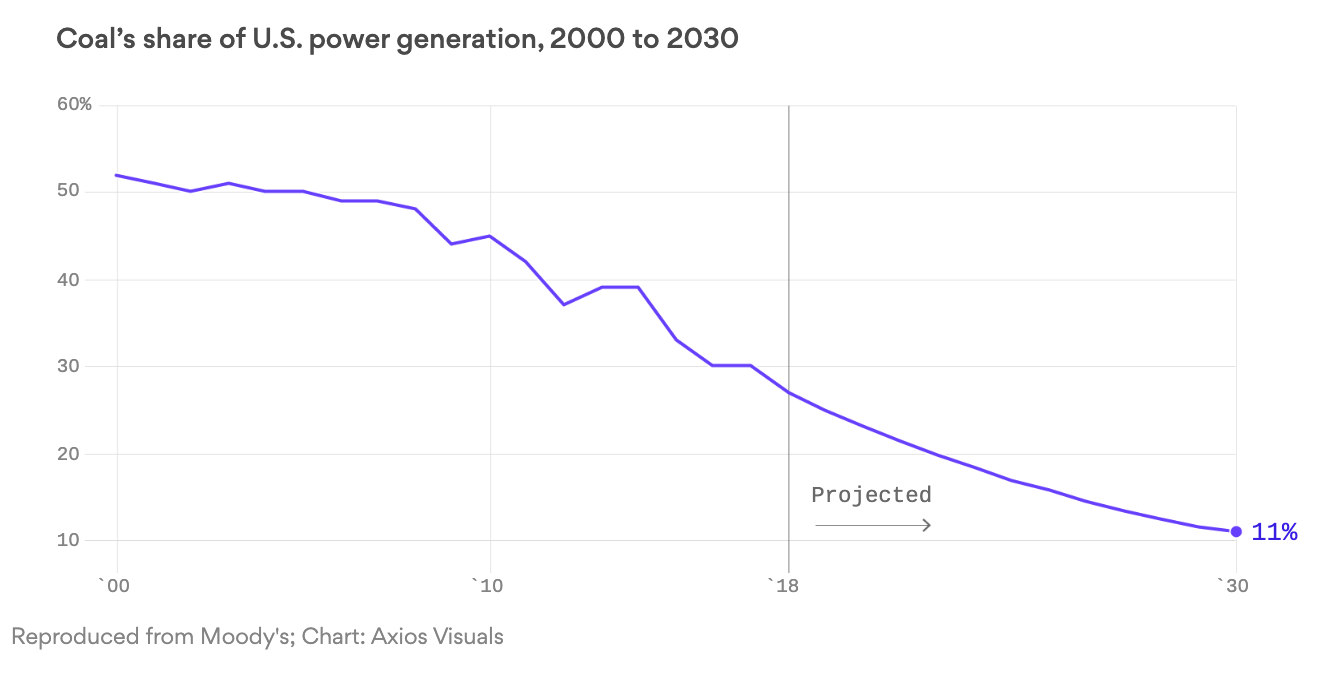 Source: Axios
Sign up for our reads-only mailing list here.