My end of week, Chicago-bound, morning plane reads:
• Investors Get Path to Buy Into Major League Baseball Teams (Bloomberg)
• A Eulogy for the 60/40 Portfolio (A Wealth of Common Sense)
• Investors Now Pay Full Price for Second-Hand Private Equity: Discounts used to be the norm. No longer. (Institutional Investor)
• How to avoid being duped by survivorship bias (Richard Hughes Jones)
• How A Massive Facebook Scam Siphoned Millions Of Dollars From Unsuspecting Boomers (Buzzfeed) see also Uber: The ride-hailing app that says it has 'zero' drivers (Washington Post)
• The Lines of Code That Changed Everything (Slate)
• The US military is trying to read minds (MIT Technology Review)
• Facing unbearable heat, Qatar has begun to air-condition the outdoors (Washington Post)
• The Veterinarian Will See Your Dinosaur Now (New York Times)
• The Boss as auteur: Springsteen conquered music and Broadway. Now he's making movies. (Washington Post)
Be sure to check out our Masters in Business interview this weekend with Fran Kinniry, Global Head of Portfolio Construction at the Vanguard Group, where he is also principal in Investment Strategy Group.
Elite M.B.A. Programs Report Steep Drop in Applications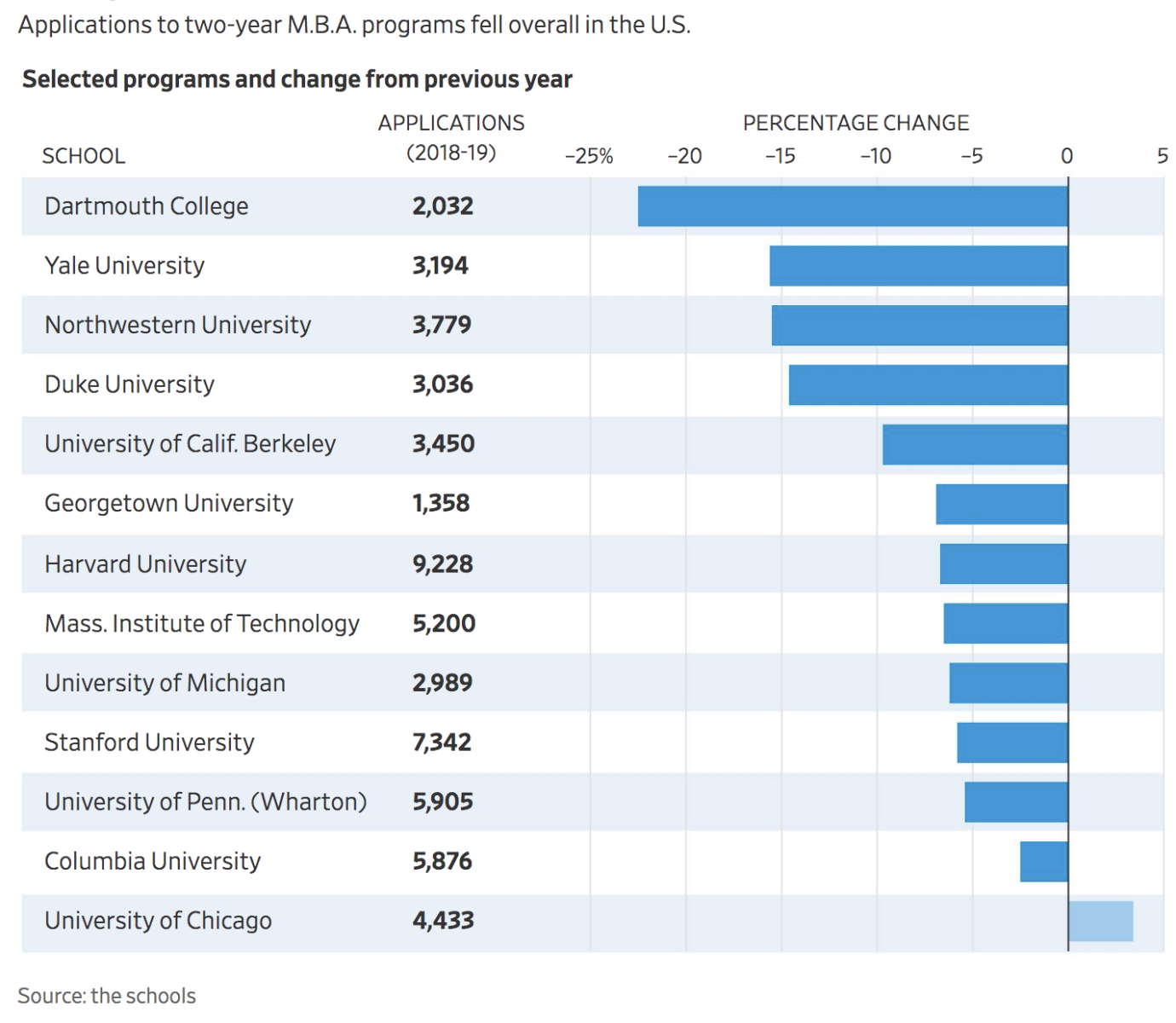 Source: Wall Street Journal
Sign up for our reads-only mailing list here.