My Two-for-Tuesday morning train reads:
• ETFs Get All the Buzz, but Mutual Funds Still Dominate. There's a Reason. (Wall Street Journal) see also Wall Street Brokers Missed the Index-Funds Memo (Wall Street Journal)
• Looking back at the Beanie Baby bubble (Financial Times Alphaville)
• People Who Work from Home Earn $2,000 More a Year (Bloomberg) see also The New Realities Of Work And Retirement (NPR)
• When Did Charts Become Popular? (Priceonomics)
• The Disturbing Bias Behind the All-America Research Team Vote (Institutional Investor) see also Stark Lessons From Wall Street's #MeToo Moment (The Intercept)
• 'If the president is doing it . . .': How Trump took swearing mainstream (Washington Post)
• The Rich Really Do Pay Lower Taxes Than You (New York Times) but see How to Get Super Rich Selling Superyachts: The shipbuilding families forged a $1.7 billion fortune on boats no one needs. (Bloomberg) 
• Doctors, Once GOP Stalwarts, Now More Likely to Be Democrats: Historic shift, driven by changes in business of medicine and women entering profession, comes with overall movement of college-educated people to Democratic Party (Wall Street Journal)
• Amid Trade War, Farmers Lean on a New Crop: Hemp (New York Times) see also Don't Trust China to Make Our Subway Cars, Warns Industry (Businessweek)
• Hurricane Dorian Was Worthy of a Category 6 Rating (Scientific American)
Be sure to check out our Masters in Business interview this weekend with Nobel Laureate Robert Shiller, professor of economics at Yale, and author of a new book, Narrative Economics: How Stories Go Viral and Drive Major Economic Events.
Unified American Discourse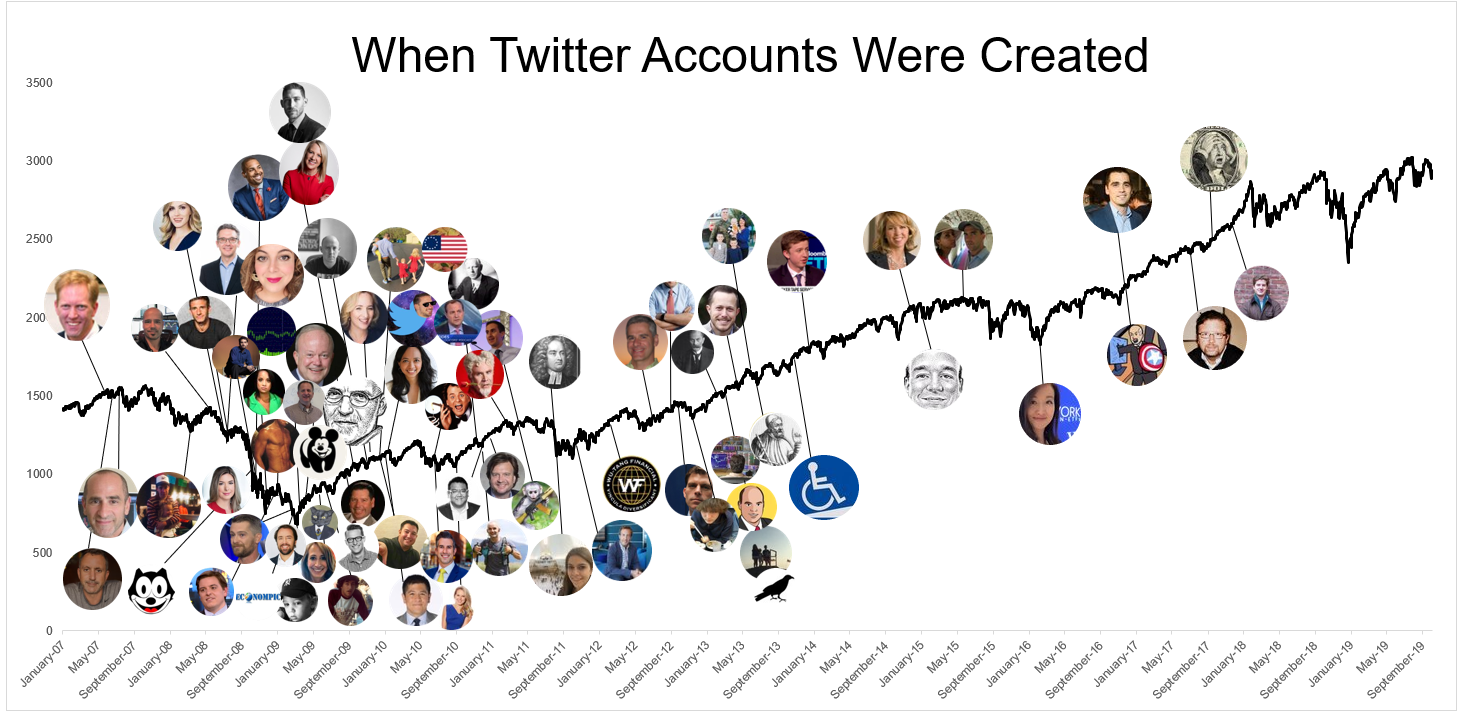 Source: Irrelevant Investor