My Black Friday morning reads:
• They See You When You're Shopping: How Sephora, Gucci, Kiehl's and more track about 20 million online shoppers every day. (Spoiler: with cartoons.) (New York Times)
• An Academic Wrecking Ball Aims at Hedge Funds (Bloomberg)
• After WeWork, SoftBank's startup bookkeeping draws scrutiny (Crain's New York)
• Five Years Later, Who Really Hacked Sony? (Hollywood Reporter)
• America's extreme obsession with dogs and what it means (Economist) see also Dogs Can't Help Falling in Love (New York Times)
• What It Costs To Live Like The Richest People In The World (Forbes)
• Ponzi Schemes, Private Yachts, and a Missing $250 Million in Crypto: The Strange Tale of Quadriga (Vanity Fair)
• What Joe Biden Can't Bring Himself to Say (The Atlantic)
• Built by robots: This Swiss company could change the construction industry forever (World Economic Forum)
• The 10 Most Influential Films of the Decade (and 20 Other Favorites) (New York Times)
Be sure to check out our Masters in Business interview this weekend with Joe Ricketts, founder of TD Ameritrade, owner of the Chicago Cubs, and philanthropist. He is the author of The Harder You Work, the Luckier You Get: An Entrepreneur's Memoir.
Nearly 10,000 more people died in 2018 because of rising air pollution.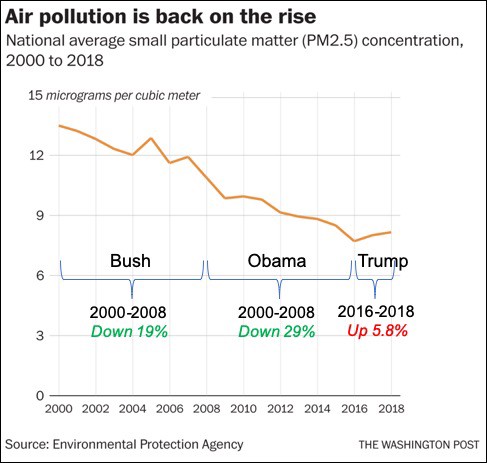 Source: Medium
Sign up for our reads-only mailing list here.