The weekend is here! Pour yourself a mug of Philz coffee, grab a seat by the fire, and get ready for our longer form weekend reads:
• Why Is a Secretive Billionaire Buying Up the Cayman Islands? (New York Times)
• Growing Up in Levittown: The quintessential suburb was built on rules, and they still shape the town today (Curbed)
• N = 1 (Of Dollars And Data)
• Common Plots of Economic History: Squandering a competitive advantage is a common plot after all. (Collaborative Fund)
• Who shrank the drug factory? Briefcase-sized labs could transform medicine. Engineers are miniaturizing pharmaceutical production in the hope of making it portable and inexpensive. (Nature)
• The Fisherman's Secret: A modern-day treasure hunt (San Francisco Chronicle)
• How Google Interferes With Its Search Algorithms and Changes Your Results (Wall Street Journal)
• The Economist Who Wants To Ditch Math: Nobel laureate Robert Shiller argues that gossip, half-baked philosophy, and fake news drive economics — not only numbers. His peers aren't exactly thrilled. (Medium)
• The Deeply Dedicated State (New York Review of Books)
• Oscar-winning actress Mary Steenburgen went under the knife for a routine surgery in 2009. Hours later, she woke up as a different person — and became a great songwriter (IndieWire)
Be sure to check out our Masters in Business interview this weekend with Secretary of Defense Ash Carter, 5-time recipient of the DOD Distinguished Public Service Medal. Carter is author of 11 books, most recently, Inside the Five-Sided Box: Lessons from a Lifetime of Leadership in the Pentagon.
When Will China Wake Up to Data Protection & Privacy?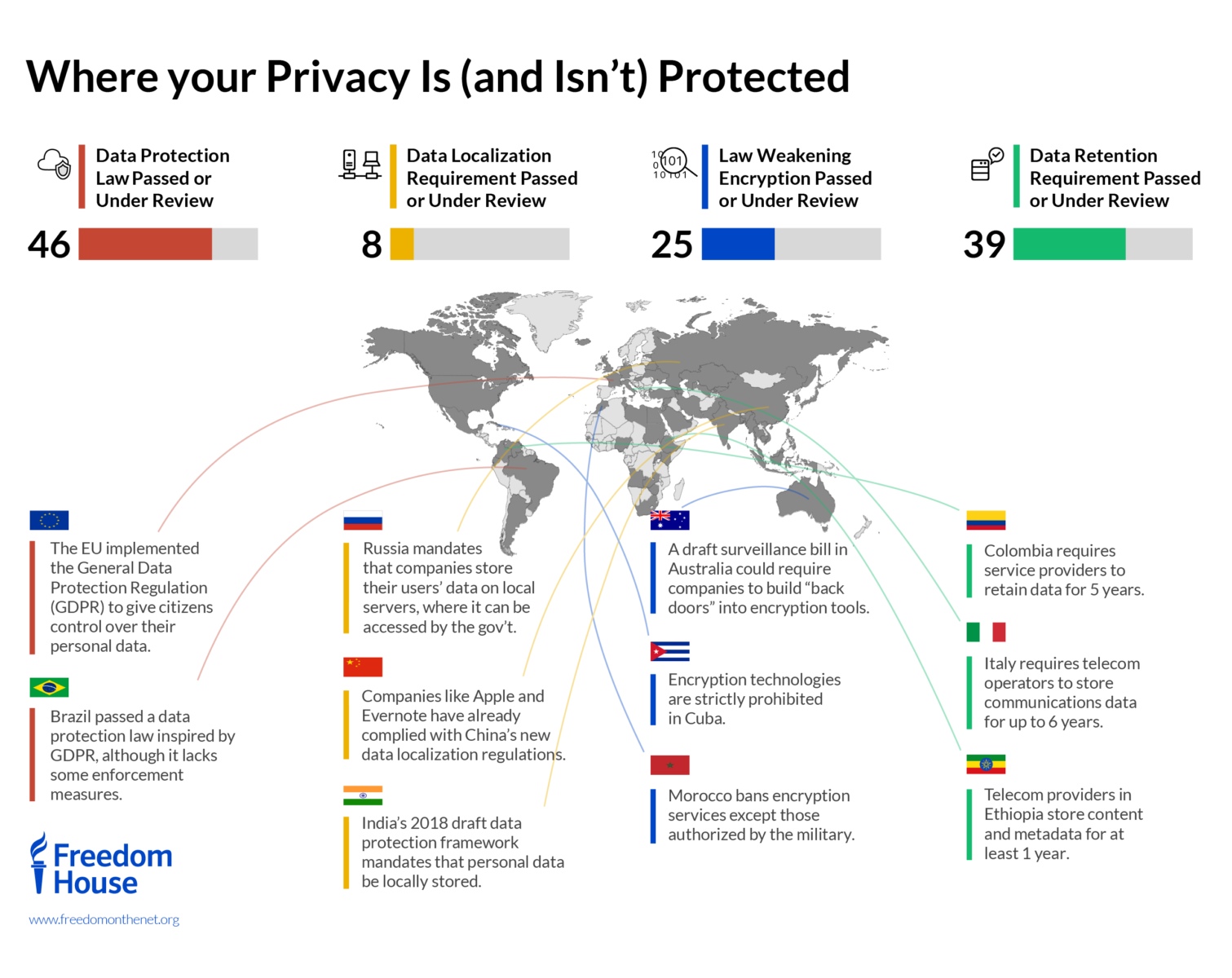 Source: World Economic Forum
Sign up for our reads-only mailing list here.