My end of week, NFP-free, morning train reads:
• Bull Markets Last Much Longer Than You Think (A Wealth of Common Sense) see also The Portfolio Gap (Irrelevant Investor)
• Gazing into the recession crystal ball (Reuters)
• The Marijuana Industry Is Ripe for Inventors (Inc.)
• Liquid alternative investments let you cash out, but what will happen in the next market panic? (CIO)
• Singapore's Long-Awaited Moment May Have Arrived (Bloomberg)
• Uncovered: Reality of how smartphones turned election news into chaos (The Guardian)
• Honk Kong: How A University Fell Under Siege And Went To War With Police (Buzzfeed)
• Climate change models have been kicking ass since the 1970s (Mashable) see also Markets Are Putting a Price on Climate Risks (Bloomberg)
•  The Rock, From Strength to Strength. Dwayne Johnson has become one of Hollywood's most bankable stars—and an entrepreneur whose strength is never looking like one. (Wall Street Journal)
• The Top Songs, Artists, Playlists, and Podcasts of 2019—and the Last Decade (Spotify)
Be sure to check out our Masters in Business interview this weekend with Ben Horowitz, founding partner of famed venture capital firm Andreessen Horowitz, and author of What You Do Is Who You Are: How to Create Your Business Culture.
A Growing Share of S&P 500 Companies' Earnings Are Contracting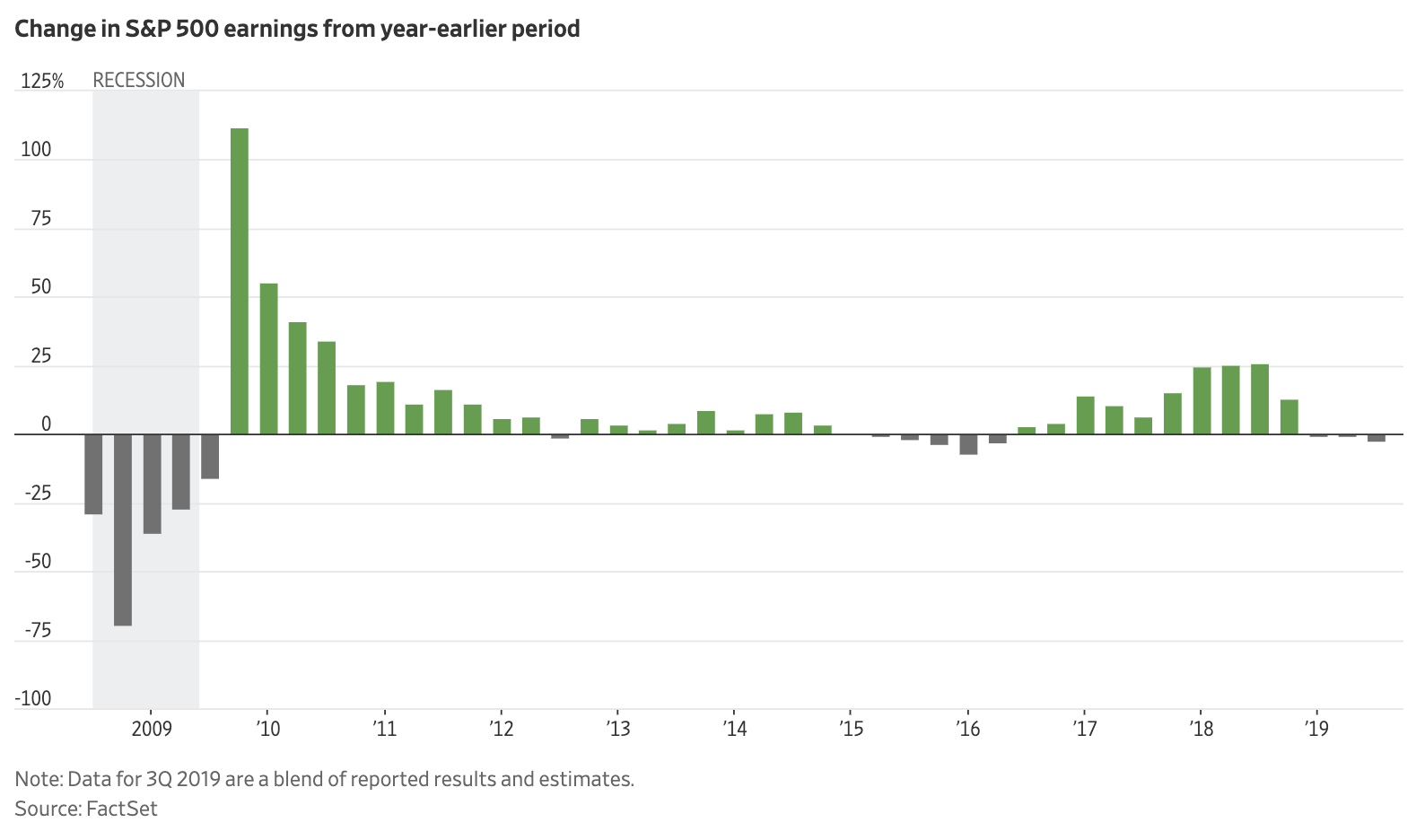 Source: Wall Street Journal
Sign up for our reads-only mailing list here.