My Two-for-Tuesday morning train reads:
• Decade in Review: The Decade of the Bull (US News) see also $25 Trillion Stock Rally Was Built on Meh GDP Growth (Bloomberg)
• Hippie Inc: how the counterculture went corporate (Economist)
• 'Peak' Private-Equity Fears Are Spreading Across Pension World (Bloomberg)
• The world is doing much better than the bad news makes us think (Washington Post)
• You're Tracked Everywhere You Go Online. Use This Guide to Fight Back. (New York Times) see also Why Isn't Everyone Using Telegram? (Bloomberg)
• President Trump loves conspiracy theories. Has he ever been right? (Washington Post)
• The FTC Said Sunday Riley Faked Sephora Reviews For Almost Two Years To Boost Sales (Buzzfeed) see also When Is a Star Not Always a Star? When It's an Online Review (NYT)
• We Could Be Approaching Peak Beef (Bloomberg)
• How People Are Using Our Chicago Parking Ticket Data in Their Research (ProPublica) see also These Reporters Rely on Public Data, Rather Than Secret Sources (NYT)
• The wrong jab that helped cause a measles crisis (BBC)
Be sure to check out our Masters in Business interview this weekend with Joe Ricketts, founder of TD Ameritrade, owner of the Chicago Cubs, and philanthropist. He is the author of The Harder You Work, the Luckier You Get: An Entrepreneur's Memoir.
To Battle Passive Funds, Active Investors Shun Diversification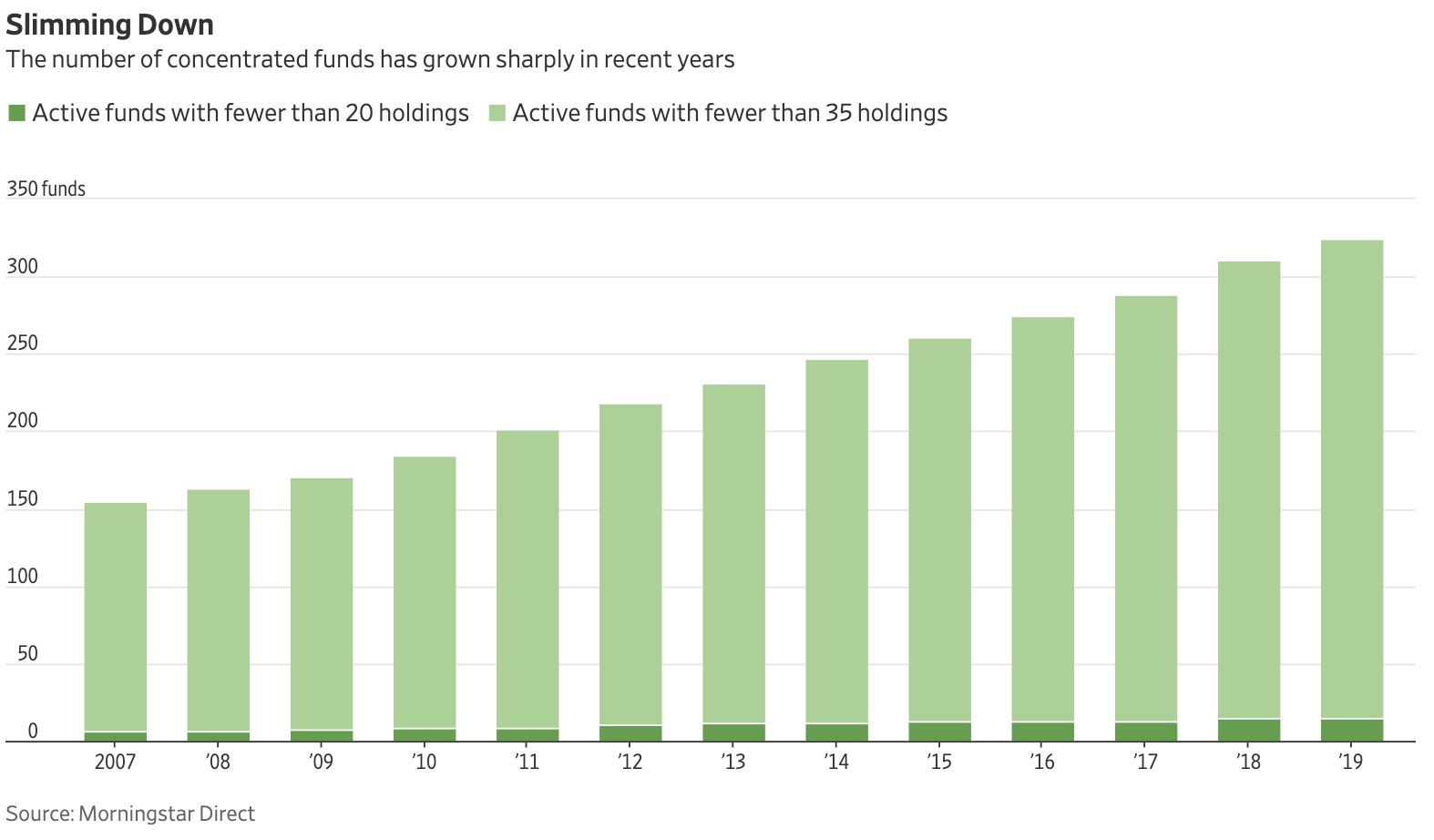 Source; WSJ
Sign up for our reads-only mailing list here.