My mid-week morning train reads:
• How to reform today's rigged capitalism (Financial Times)
• How to Spend Money (Of Dollars And Data) see also  'Never Buy a Boat' and Other Misguided Financial Advice. (TBP)
• These CEOs Were Planning for Trump's Dec. 15 Tariffs All Along (Bloomberg)
• To Battle Passive Funds, Active Investors Shun Diversification (Wall Street Journal)
• Economists are rethinking the numbers on inequality (The Economist)
• The Shady Cryptocurrency Boom on the Post-Soviet Frontier (Wired)
• As Plastic Risk Rises, New Materials in Development to Reduce Exposure (CIO)
• Google Chrome privacy: Can you trust the Incognito window? (Tech Talks)
• How Life on Our Planet Made It Through Snowball Earth (New York Times)
• Driving the $185,000 Porsche Taycan: It's a Stealth Revolution (Bloomberg)
What are you reading? Tell me here with #Reads.
Only 7 of 29 members have forked out 2% of GDP for NATO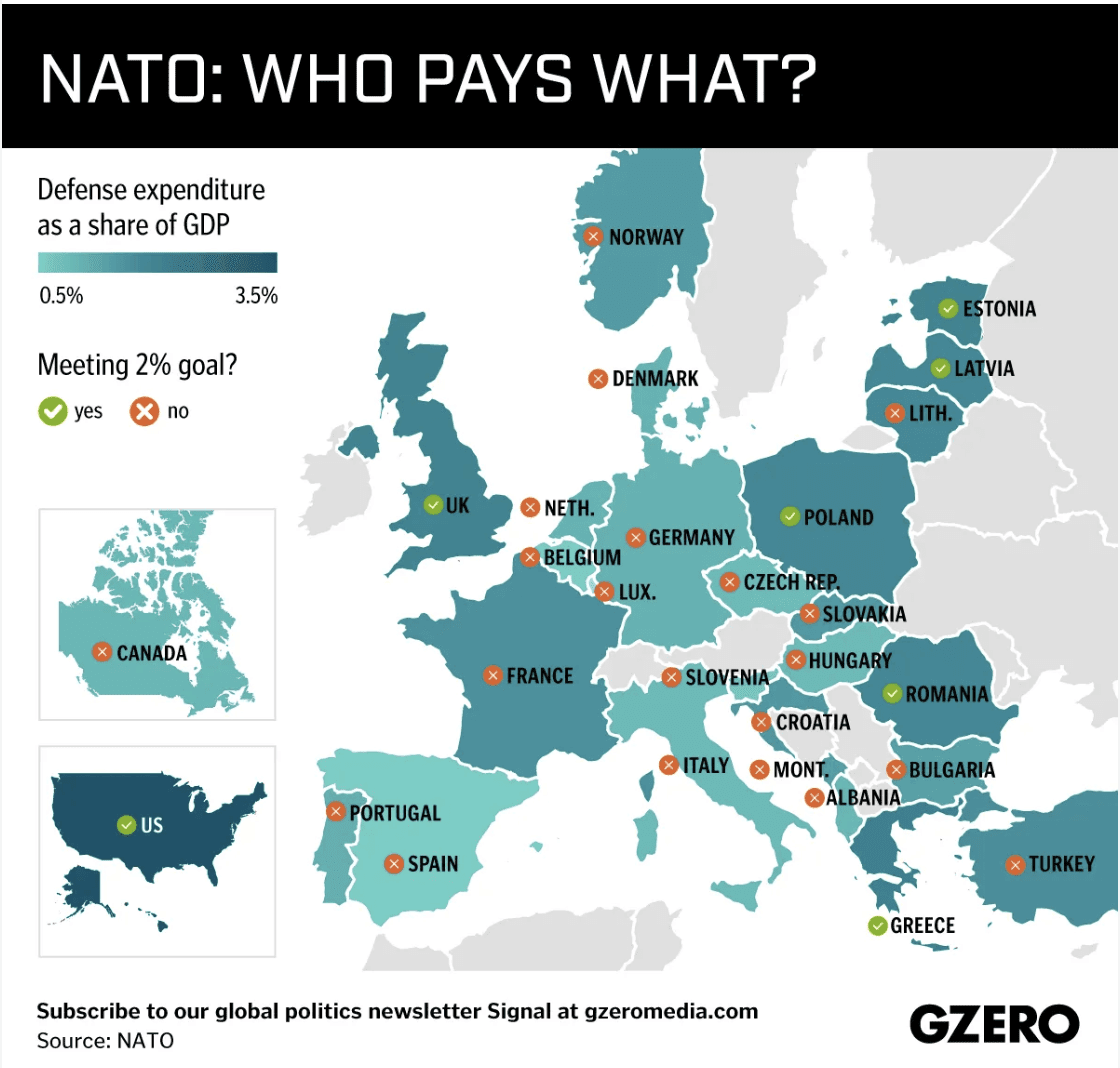 Source: GZero
Sign up for our reads-only mailing list here.