My end of week morning train plane reads:
• Every Company Will Be a Fintech Company (a16z)
• Interview: Google and Alphabet CEO Sundar Pichai on managing a tech giant's growing pains (Fortune)
• How Private Equity Wrecked New York's Favorite Grocery (Bloomberg)
• 'Quant winter' raises tricky questions for a hot industry (Financial Times)
• The Rich Are Different From You and Me. They Pay Less in Taxes. (The Atlantic)
• Why Do We Chase Past Performance And What Can We Do About It? (Behavioural Investment)
• Google's ads just look like search results now (The Verge)
• The audacious effort to reforest the planet (Washington Post) see also The Green 30 for 2020 (Bloomberg)
• How New Jersey's Twitter Found Its "Big State Energy" (New Yorker)
• Taylor Swift: No Longer 'Polite at All Costs' (Variety)
Be sure to check out our Masters in Business interview this weekend with Barbara Tversky, professor of psychology at Stanford and Columbia, and author of Mind in Motion: How Action Shapes Thought. Tversky was married to Amos Tversky, and helped Michael Lewis research his book on Tversky & Kahneman, The Undoing Project.
Millennials' share of the U.S. housing market: Small and shrinking.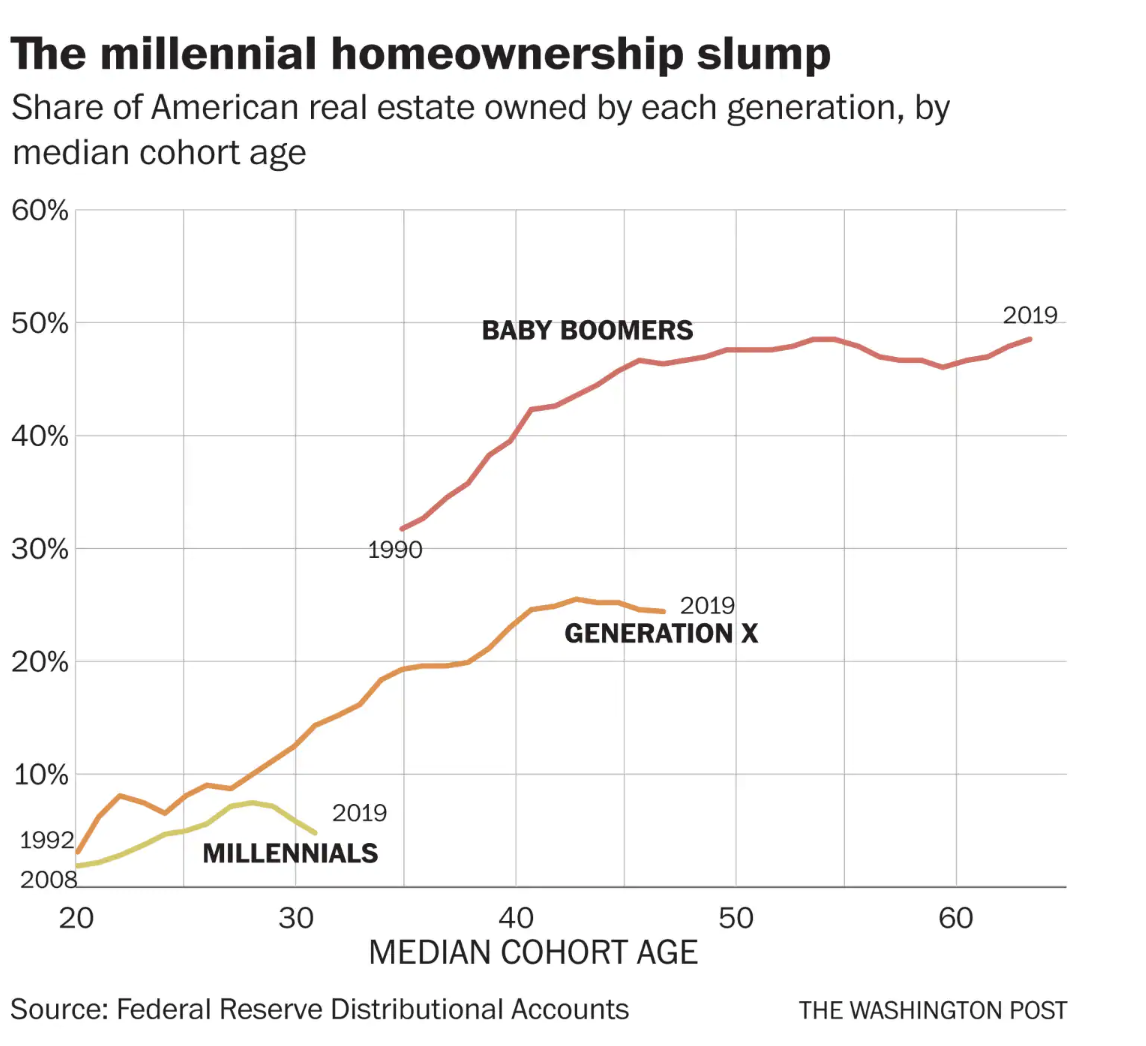 Source: Washington Post
Sign up for our reads-only mailing list here.