My back to week morning train reads:
• Why So Many Things Cost Exactly Zero (BusinessWeek)
• Inside Carlos Ghosn's Great Escape: A Train, Planes and a Big Black Box (Wall Street Journal)
• The 7 Biggest Threats Facing High Net Worth Families Today (Worth)
• Facebook's PR feels broken: Becoming the villain. (Margins)
• Running with the crowd is bad for your finances – here's how to resist it (MoneyWeek)
• These Great Jobless Numbers Are Just Miserable (Bloomberg)
• What's Different About the Impossible Burger? Plant-based-food entrepreneurs are marketing their meatless products to omnivores. (The Atlantic)
• Inside Google's Quest for Millions of Medical Records (Wall Street Journal)
• Dating apps need women. Advertisers need diversity. AI companies offer a solution: Fake people (Washington Post)
• Where to Eat Around the World in 2020 (Eater)
Be sure to check out our Masters in Business interview this weekend with Matthew Benkendorf, CIO at Vontobel's Quality Growth boutique, managing $33 billion (He replaced prior MiB guest Rajiv Jain as CIO). Vontobel manages $279 billion (6/30/19) and has 2,000 employees.
'Peak' Private-Equity Fears Are Spreading Across Pension World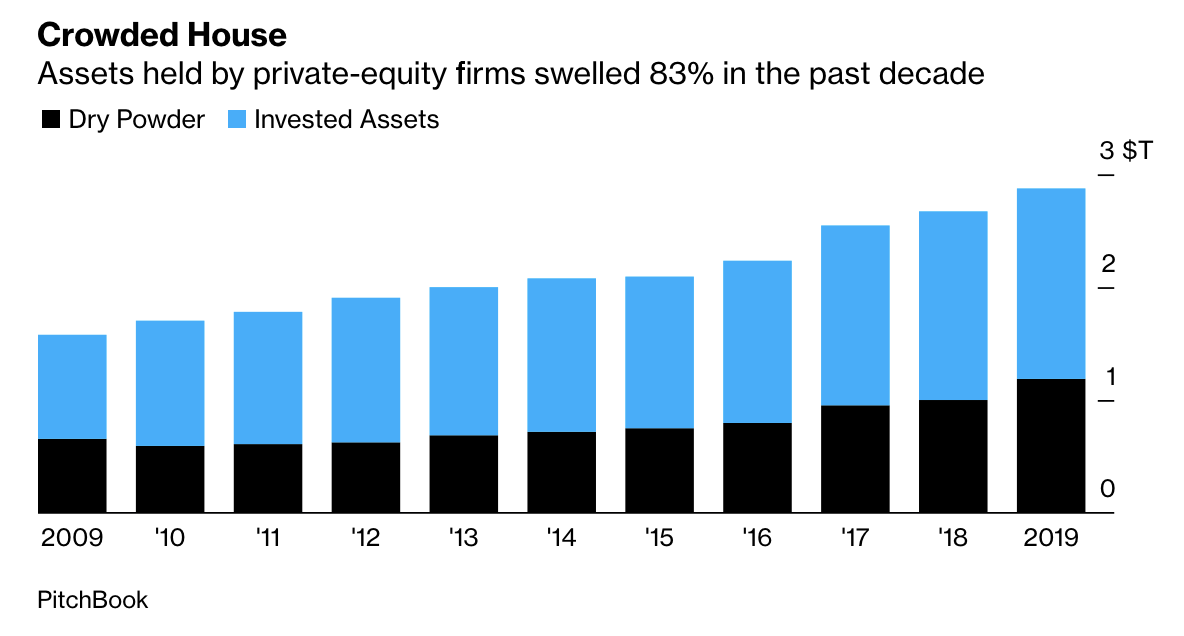 Source: Bloomberg
Sign up for our reads-only mailing list here.