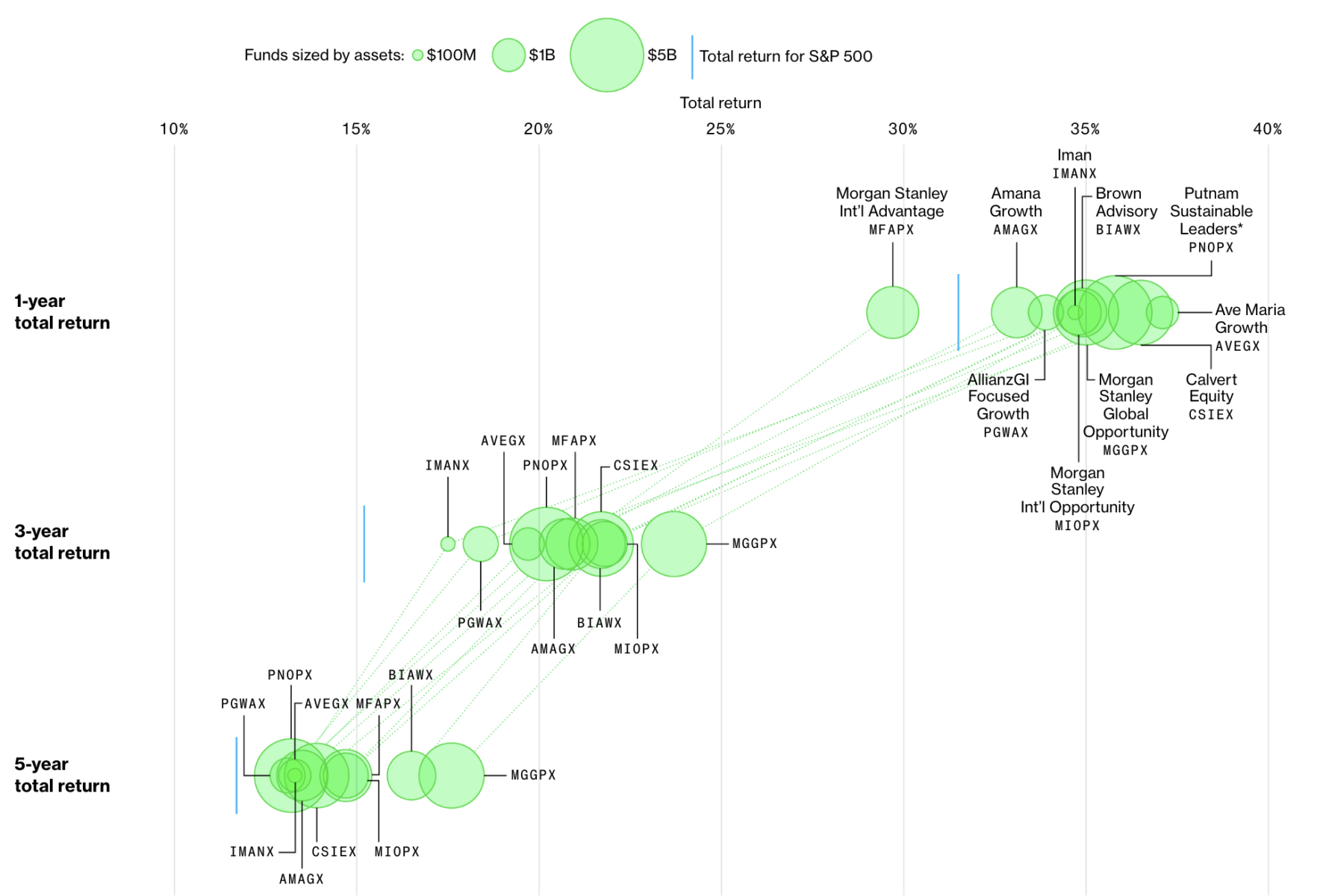 Source: Bloomberg Green
Nine of the biggest ESG mutual funds in the U.S. outperformed the Standard & Poor's 500 Index last year, and seven of them beat their market benchmarks over the past five years.
Bloomberg does an annual ranking of the largest environmental, social and governance funds with five-year track records. The results show sustainable investing has become a "money-making opportunity that's gaining popularity."
The top-performing funds bet on technology and financial services firms — historically low-emission sectors. Tech companies (Microsoft Corp., Apple Inc. and Alphabet Inc.) helped returns, as did credit-card companies Visa Inc. and Mastercard.
click for full table