My mid-week morning train reads:
• US's passive investing juggernauts break new ground in Britain (Financial Times)
• Is PE Having Its WeWork Moment…??? (Adventures in Capitalism)
• Some Lessons From 92 Years of Market Return Data (A Wealth of Common Sense)
• How Fund Families Support ESG-Related Shareholder Proposals (Morningstar)
• It's 2020. Where are our self-driving cars? (Vox) see also Elon Musk Has Changed Investors' Views on the Electric Car (Wall Street Journal)
• Milken, 'Junk Bond King,' could return to Wall St. after Trump pardon (Fox News)
• YouTube is the frontrunner in the mobile streaming wars, and it's not even close (The Verge)
• We Don't Know If The SALT Cap Is Driving Away Residents Of High-Tax States (Tax Policy Center)
• The Long History of the Hand-Washing Gender Gap (Slate)
• 'Hi Haters': Why New Jersey's Twitter Account Is Like No Other (New York Times)
Be sure to check out our Masters in Business interview this weekend with Nobel Prize-winning economist, Paul Krugman, whose most recent book is Arguing with Zombies: Economics, Politics, and the Fight for a Better Future.
How Trump's economy stacks up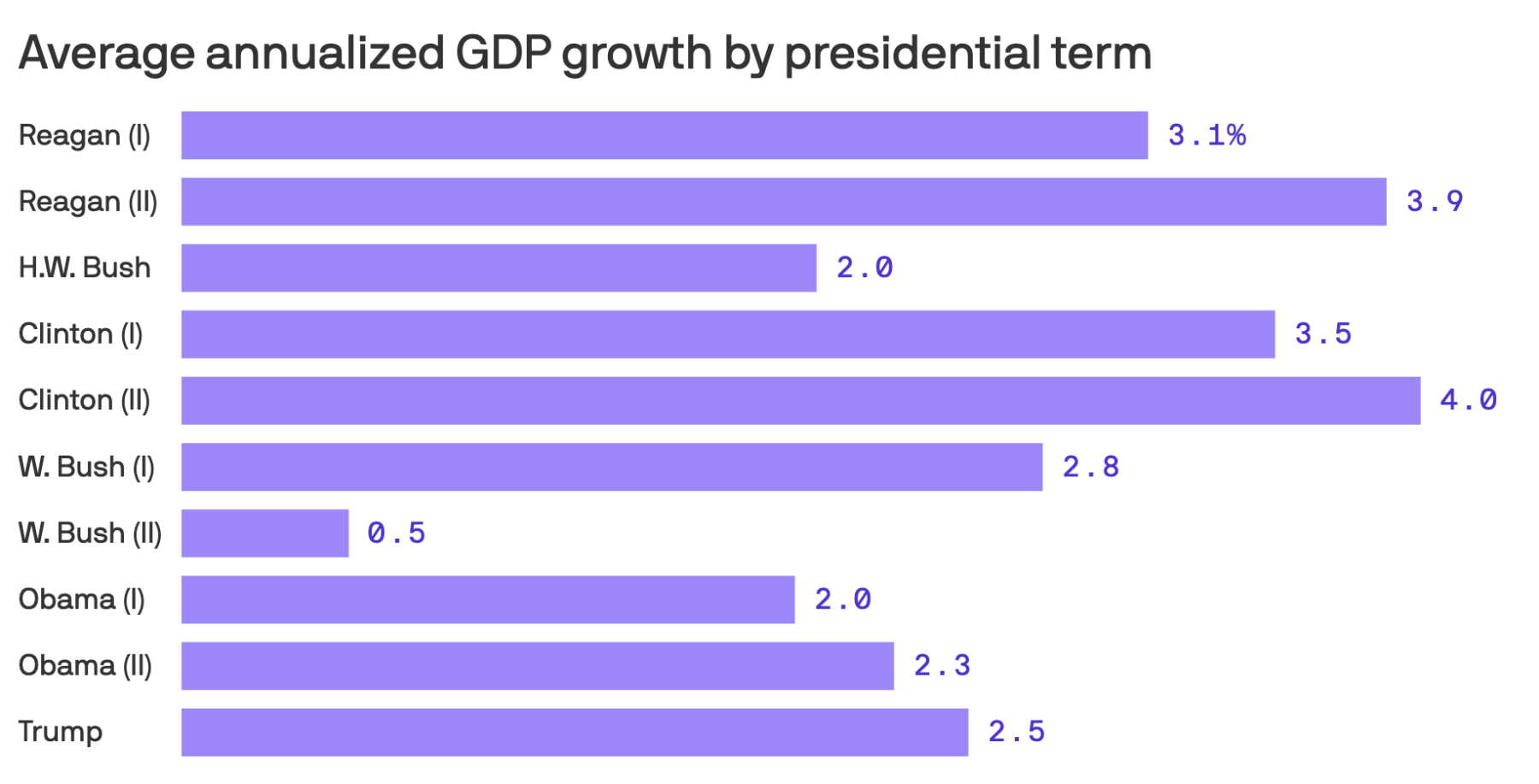 Source: Axios
Sign up for our reads-only mailing list here.