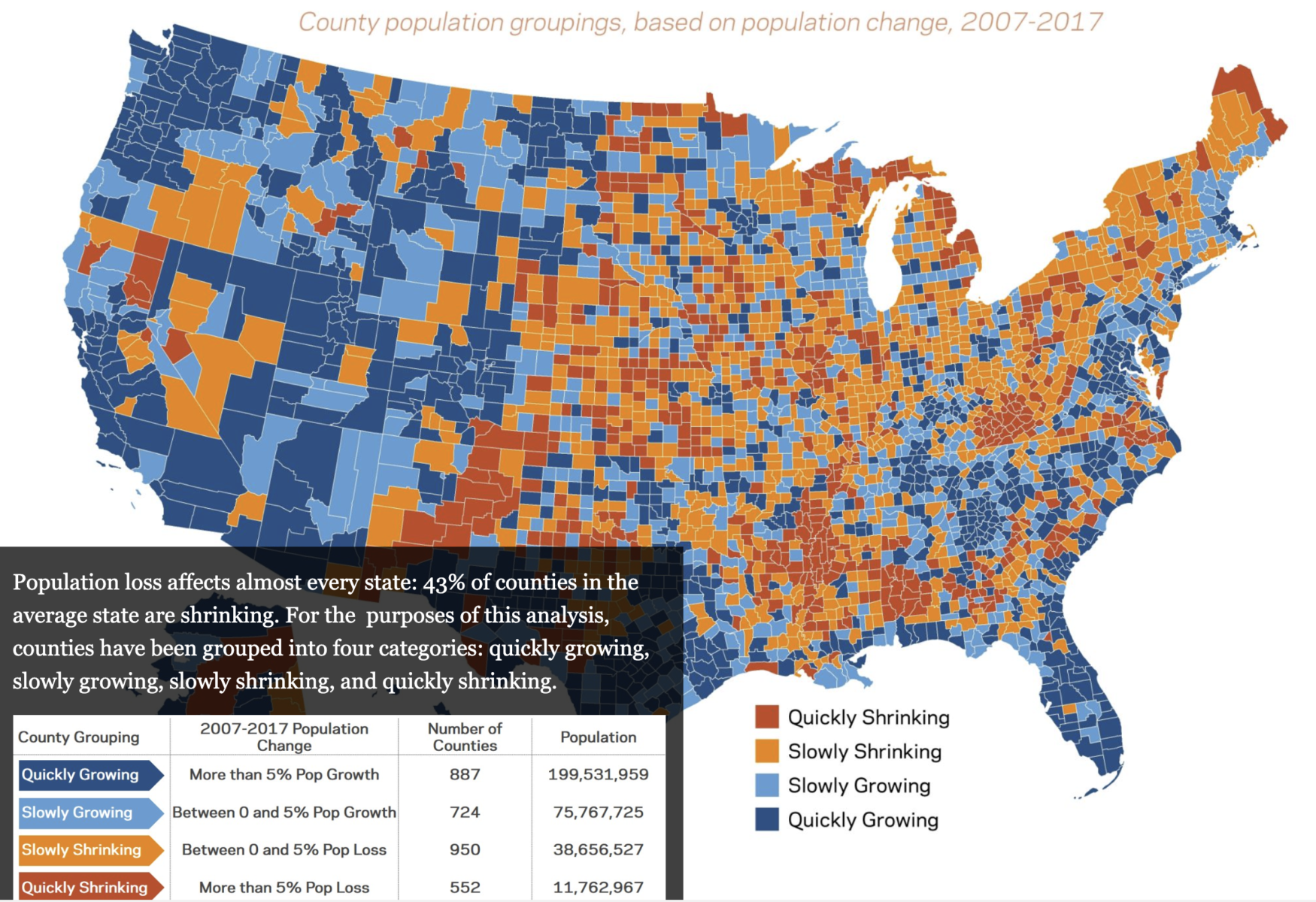 Source: Economic Innovation Group
This is quite amazing:
1.) Post-GFC, the U.S. population grew at its slowest pace since the Great Depression.
The last decade is the first time in a century that low growth of population and prime working age population occurred simultaneously on a sustained basis.

2.) Population growth is uneven, leaving more places behind.
86% of counties now grow more slowly than the nation, up from 64% in the 1990s.

3.) Prime working age adults are vanishing from most counties.
80% of U.S. counties, home to 149 million Americans, lost prime working age (25-54) adults 2007-17.

4.) Shrinking places are aging the most rapidly.
By 2027, 26% of the population in quickly shrinking counties will be 65 and older.

5.) Population decline affects communities in every state.
43% of counties in the average state lost population 2007-17, 76% lost prime working age adults.

6.) Population loss itself perpetuates economic decline.
It negatively impacts housing markets, local government finances, productivity, and dynamism.
The takeaways (at least for me) are pretty obvious: 1) We need to increase our population growth (fertility rate, births, etc.); and 2) immigration has historically been a source of population growth; throttling that back has long term negative consequences.
See Also:
FROM MANAGING DECLINE TO BUILDING THE FUTURE COULD A HEARTLAND VISA HELP STRUGGLING REGIONS?