My easy like Sunday morning policy reads:
• Three outdated retirement rules you should ignore (USA Today)
• Black Workers' Wages Are Finally Rising. Can Everyone Share in That Climb? (New York Times)
• Can You Spot Donald Trump's Economic Boom? A visual fact-check of the president's State of the Union claims. (Slate) see also Trump's Economic Advantage Is Not Unbeatable (New York Times)
• Who Thought Sucking on a Battery Was a Good Idea? Vaping is a health crisis that's only just begun. (New York Magazine)
• Here Are the Most Common Airbnb Scams Worldwide (Vice)
• Qassem Suleimani and How Nations Decide to Kill (New Yorker)
• A Small-Rocket Maker Is Running a Different Kind of Space Race: Darpa's secret rocket startup of choice is preparing to launch satellites into orbit in record time (Businessweek)
• How Trump Rewired the Electoral Map (Politico)
• Judicial Watch Likes to Lie with numbers (Popular Information)
• The Sex Scene Evolves for the #MeToo Era (New York Times) see also Oscar Night: Vanity Fair's Hollywood Issue 2020 (Vanity Fair)
Be sure to check out our Masters in Business interview this weekend, where we geek out on cars with Hannah Elliot, reviewer of supercars for Bloomberg.
The U.S. economy is doing well, but it is not "the best the economy has ever been."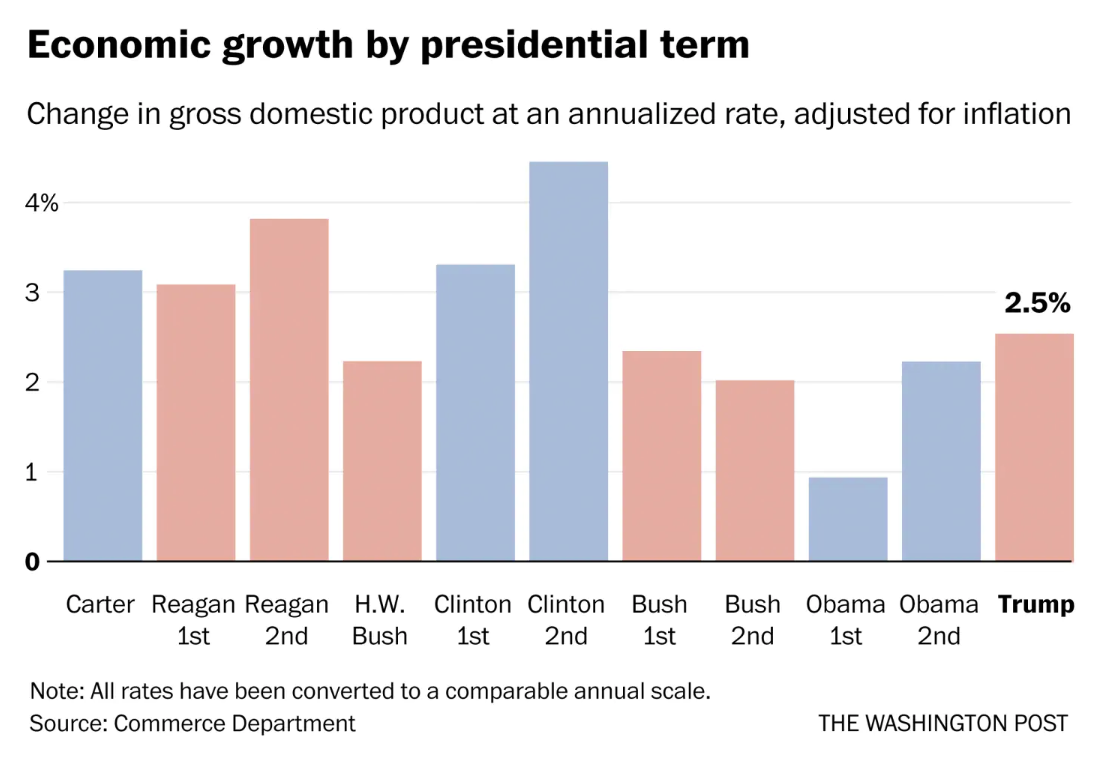 Source: Washington Post
Sign up for our reads-only mailing list here.