My mid-week morning train reads:
• The Worst Day of Our Investment Lives (Of Dollars And Data) see also What Benjamin Graham Would Tell You to Do Now: Look in the Mirror (Wall Street Journal)
• Almost All Crypto Projects Are Complete Bullshit and Will Fail (The Start Up)
• Big Corporations Are Rushing Into Venture Capital. That May Not Be a Good Thing. (Barron's)
• Wilting Hedge Fund Roster: Time for a New Bloom? (CIO)
• Fears of corporate debt bomb grow as coronavirus outbreak worsens (Washington Post)
• Simple rules for managing your money (Financial Times)
• A Botnet Is Taken Down in an Operation by Microsoft (New York Times)
• Free breadsticks during a coronavirus outbreak (Popular Information)
• A McKinsey Exec Built a 1,000-Piece Art Collection. Now He's Selling (Bloomberg)
• How Mount Everest became a multimillion-dollar business (The Hustle)
Be sure to check out our Masters in Business interview this weekend with Jan van Eyck, CEO of Van Eck Associates, which manages about $49 billion dollars in ETFs and funds.
Startups Pitch Tech Hubs Far From Silicon Valley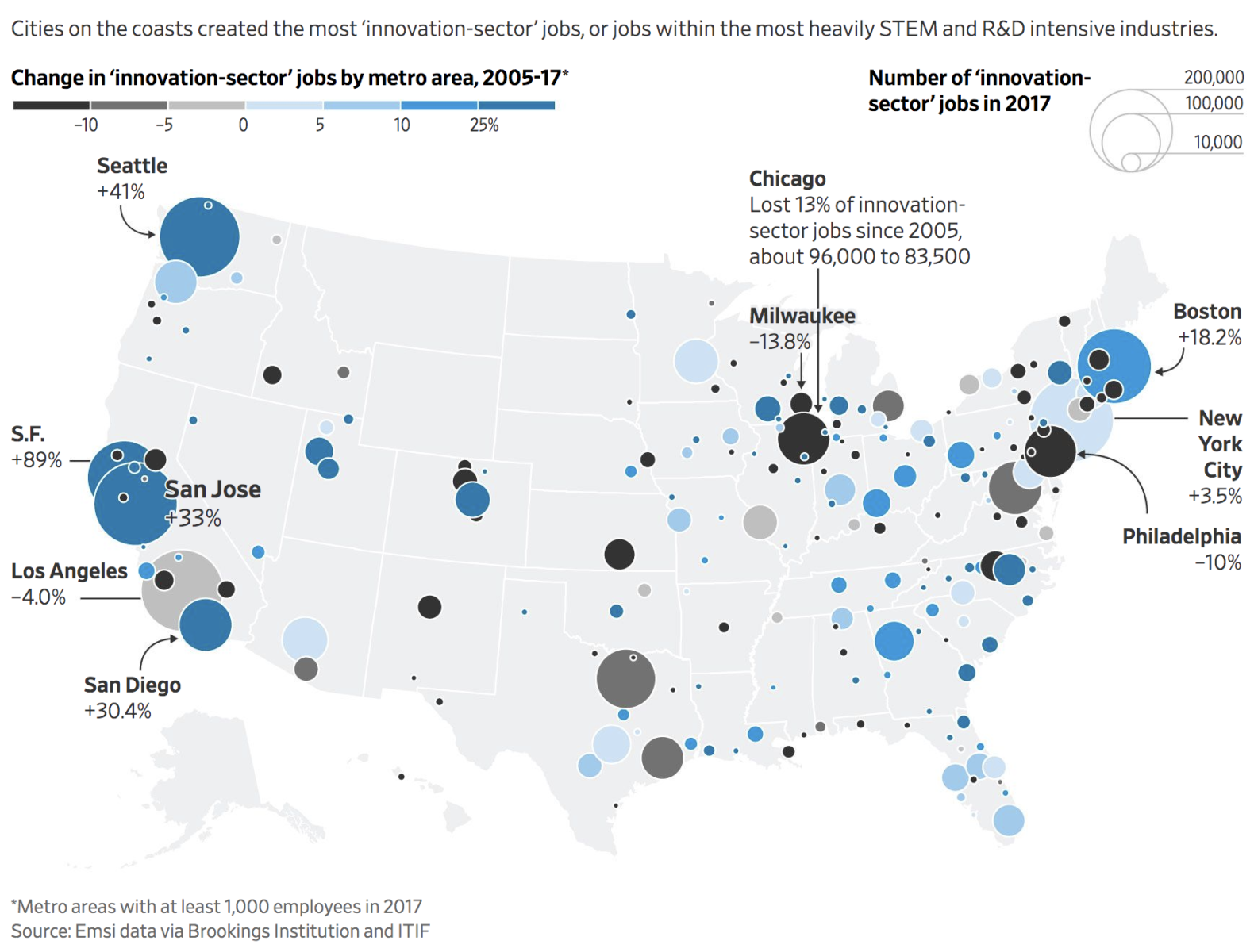 Source: Wall Street Journal
Sign up for our reads-only mailing list here.