My easy like Sunday morning policy reads:
• Now Is the Time to Overreact: If the measures we're taking to fight the coronavirus work, they'll look excessive later on. But the alternative is worse. (The Atlantic)
• Rupert Murdoch Put His Son in Charge of Fox. It Was a Dangerous Mistake. (New York Times) see also As Fox News Played Down the Coronavirus, Its Chief Protected Himself (New York Times)
• The missing six weeks: how Trump failed the biggest test of his life (The Guardian)
• Desperate for medical equipment, states encounter a beleaguered national stockpile (Washington Post)
• 2020 Presidential Election May Hinge On The Economy — And Coronavirus (FiveThirtyEight)
• Amazon soliciting public donations to pay workers' sick leave (Popular Information)
• Dr. Anthony Fauci and Gov. Andrew Cuomo are the most trusted leaders in America on coronavirus right now. (Business Insider) see also Let's 'Kick Coronavirus's Ass' – We're feeling warm and fuzzy about the cold and calculating Andrew Cuomo. (New York Times)
• 92 Cooking Projects to Keep You Busy and Extremely Well Fed (Bon Appetit)
• Sleep Better Now: 43 Tips We Need More Than Ever (Wall Street Journal)
• The Book of Reese: In recent years, Reese Witherspoon has turned her literary obsession into an empire. Her latest brilliant book adaptation: Little Fires Everywhere, which debuts March 18 on Hulu. (Vanity Fair)
Be sure to check out our Masters in Business interview this weekend with Ben Cohen, who is the Wall Street Journal's NBA reporter. His new book is The Hot Hand: The Mystery and Science of Streaks was just released.
Trump Wants to 'Reopen America.' Here's What Happens if We Do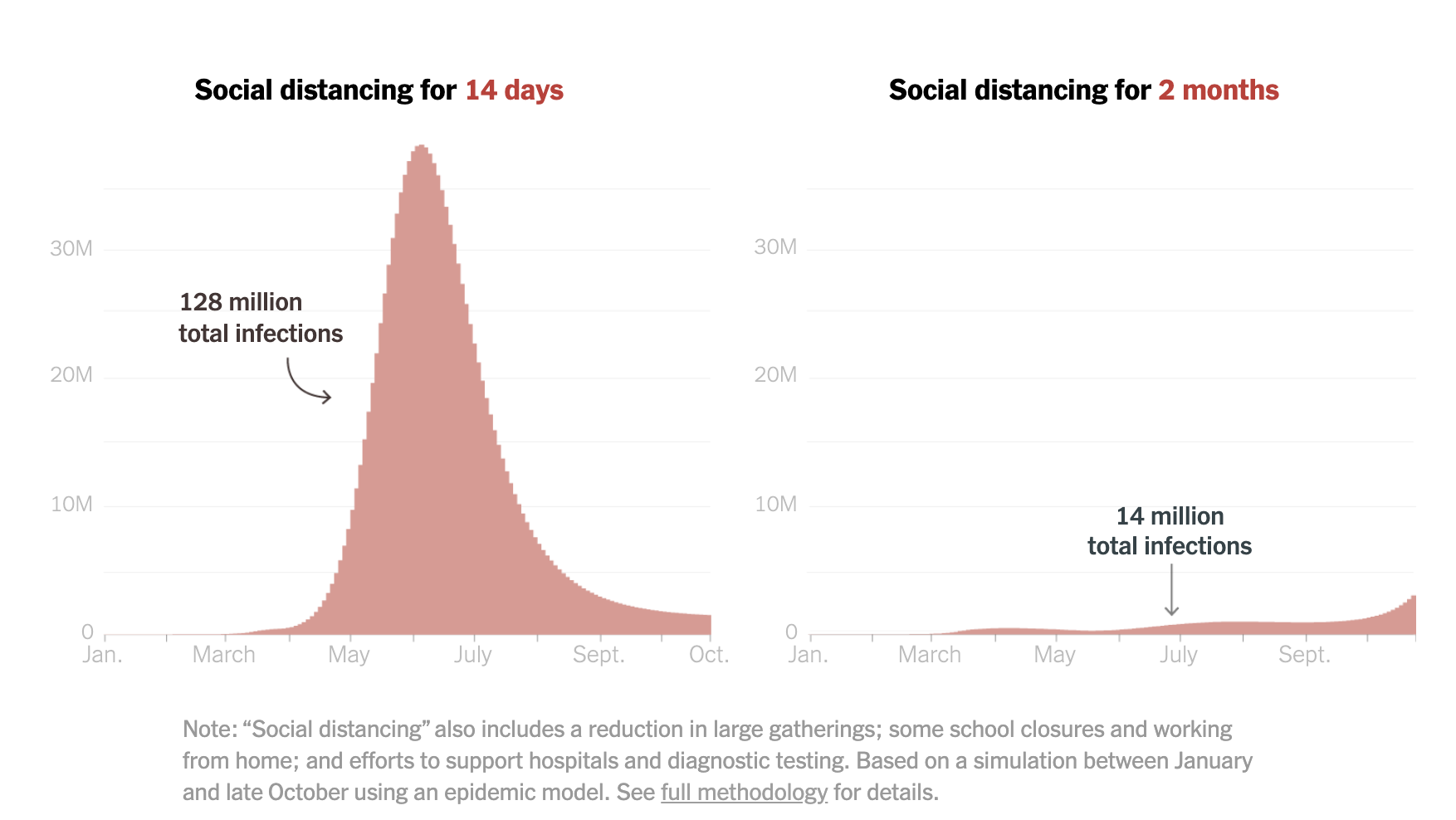 Source: New York Times
Sign up for our reads-only mailing list here.