My back to work morning train WFH reads:
• It's Not About Debt Or Stock Buybacks Or Whatever. It's About The Virus (Tim Duy)
• Why did the stock market rally on awful unemployment news? (LA Times)
• This Market Is Made For Warren Buffett. Why Has He Gone Quiet? (Barron's)
• Two Reasons the Fed is So Polarizing (A Wealth of Common Sense)
• How the Virus Transformed the Way Americans Spend Their Money (New York Times)
• The Secret Weapon Giving Mexico Power in the Oil-Price War (Bloomberg)
• Apple and Google want to turn your phone into a Covid-tracking machine (Vox)
• Pelosi quietly consults tech leaders on coronavirus stimulus (Fox Business)
• Coronavirus Case Counts Are Meaningless. Unless you know something about testing. And even then, it gets complicated. (FiveThirtyEight)
• Sports Announcers Now Doing Play-by-Play Calls of Everyday Life (Inside Hook)
Be sure to check out our Masters in Business interview this weekend with John Mousseau, CEO and Director of Fixed Income Trading at Cumberland Advisors, which manages $3.5B in fixed income products.
The Testing Gap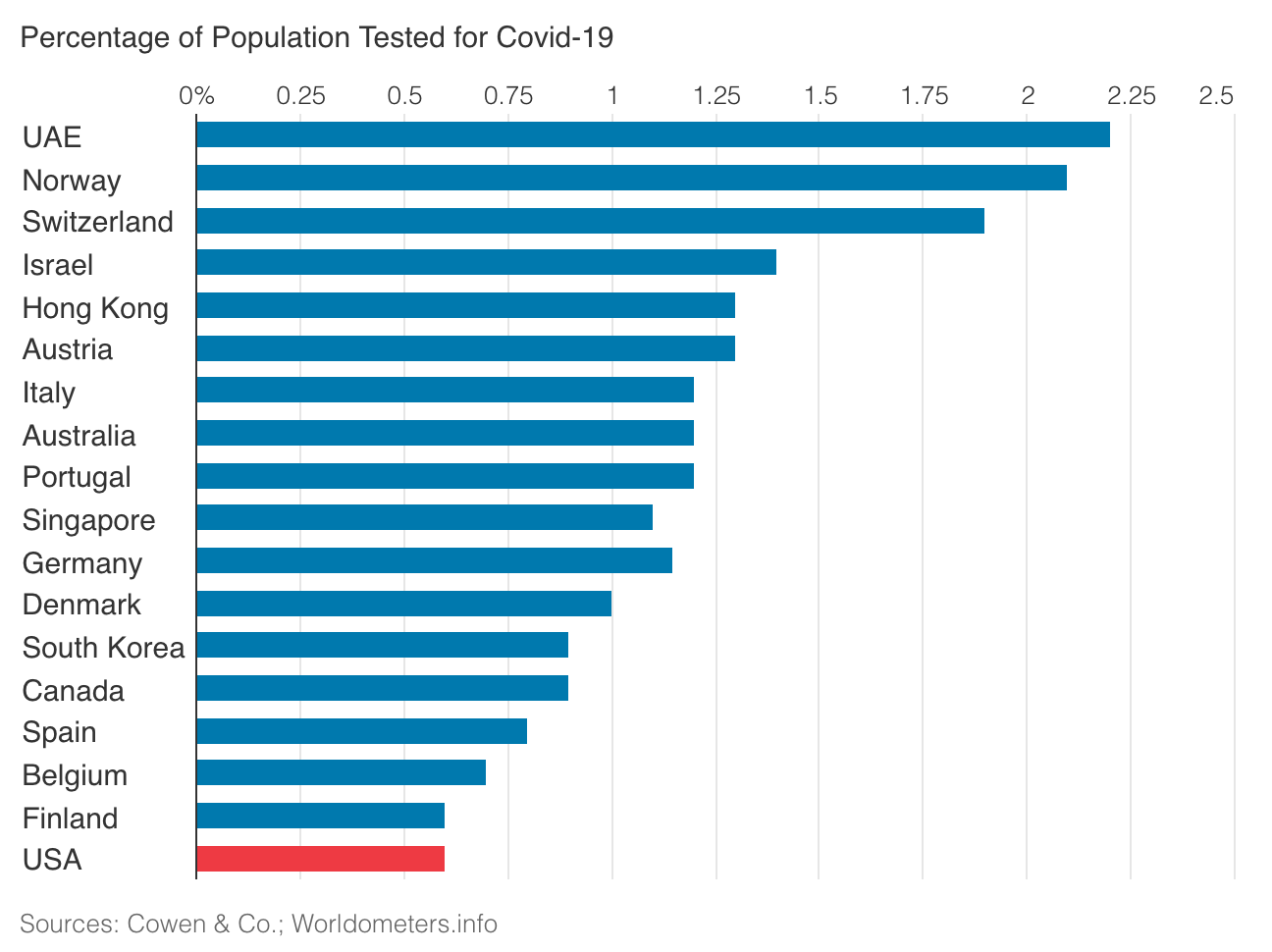 Source: Barron's
Per Capita, US Testing Data is Improving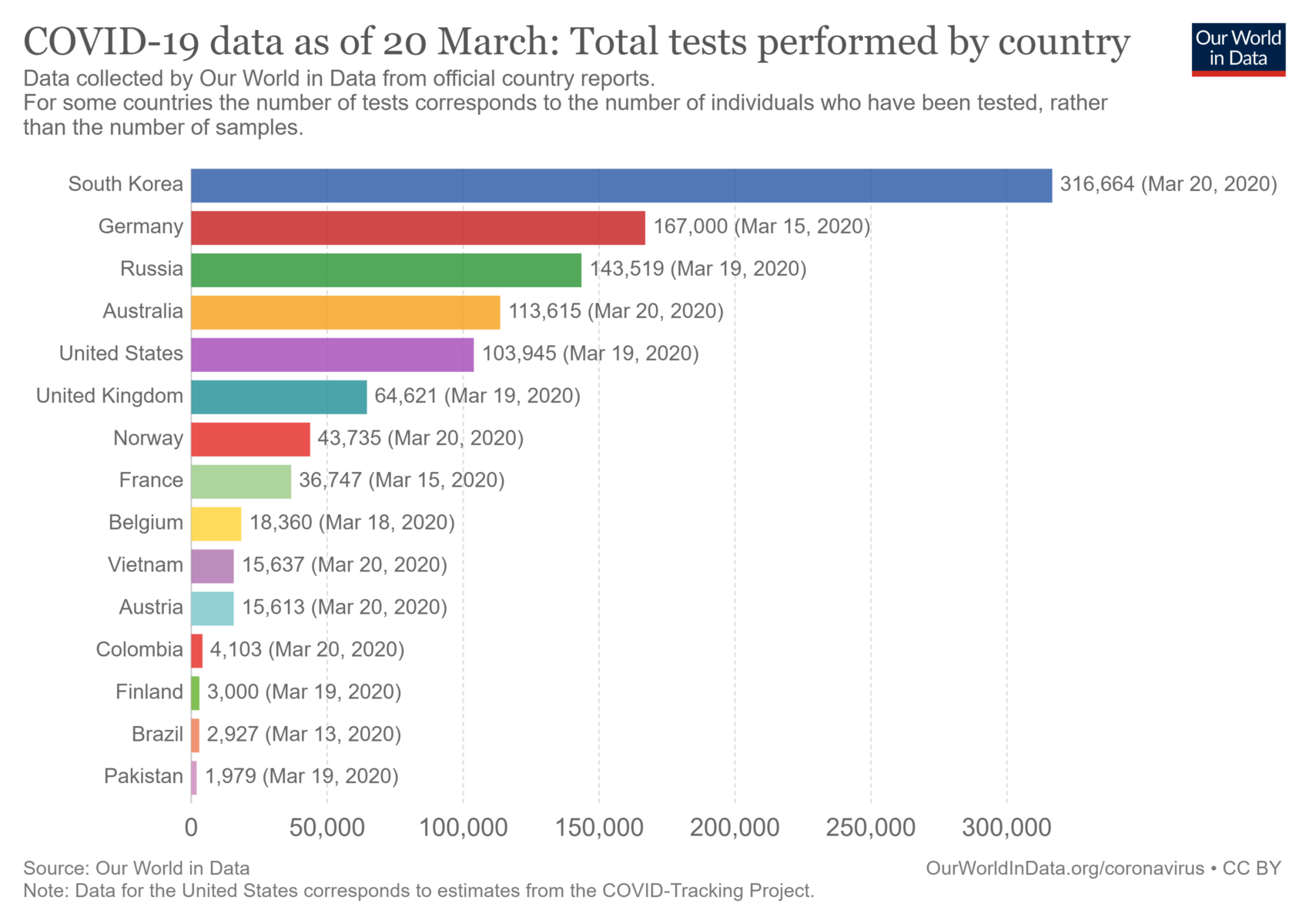 Source: WHO
Sign up for our reads-only mailing list here.