My back to work morning train WFH reads:
• Marks: There are (a) facts, (b) informed extrapolations from analogies, and (c) opinion or speculation (Oaktree Capital)
• The Coronavirus Crisis Is Starting to Hit Muni Bonds. Why That Matters. (Barron's)
• Investors baffled by soaring stocks in 'monster' depression (Financial Times)
• Have States With Lockdown Protests Been Hit Harder By Unemployment? (FiveThirtyEight)
• Tribe over truth: The Question My Confederate Ancestors Taught Me To Ask (The French Press)
• The Pandemic Shows What Cars Have Done to Cities (The Atlantic)
• USDA let millions of pounds of food rot while food-bank demand soared: State officials and growers say Trump's Agriculture Department has been woefully slow to respond to farm crisis caused by coronavirus. (Politico)
• We need to talk about death (Newsweek)
• Why your pet is acting weird during quarantine, explained by animal behaviorists (Vox)
• The Beastie Boys Movie Is Enormously Moving (Slate)
Be sure to check out our Masters in Business interview this weekend with Chris Whalen, Chairman of Whalen Global Advisors. The investment banker and former Federal Reserve fixed income supervisor is the the author of several books, most recently Ford Men: From Inspiration to Enterprise,
For Amazon, Pandemic Isn't All Prime Time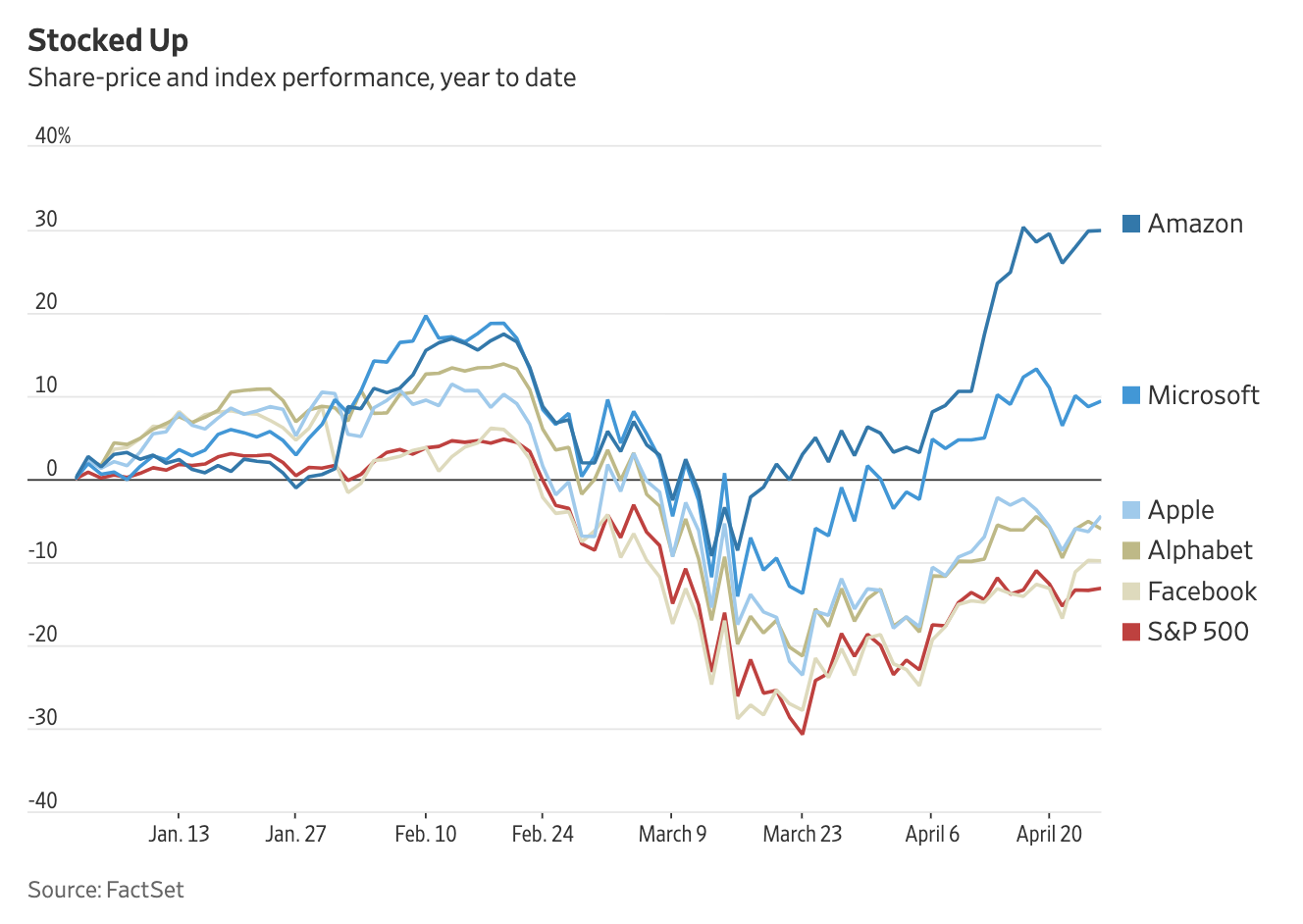 Source: WSJ
Sign up for our reads-only mailing list here.