My morning train WFH reads:
• China Concealed Coronavirus Outbreak Extent: U.S. Intelligence (Bloomberg)
• The State of the American Business (Irrelevant Investor)
• How Epidemics of the Past Changed the Way Americans Lived: Past public health crises inspired innovations in infrastructure, education, fundraising and civic debate. (Smithsonian)
• Real Estate Spring Buying Season Could Be "Catastrophic" (New York Times)
• Millions of N95 masks keep surfacing. So why is there still a shortage? (Recode) see also I Spent A Day In The Coronavirus-Driven Feeding Frenzy Of N95 Mask Sellers And Buyers And This Is What I Learned (Forbes)
• MichaelLewis on Sniffoutcovid: A Coronavirus Fix That Passes the Smell Test (Bloomberg)
• Charge a Car Battery in 5 Minutes? That's the Plan (Wired)
• A Change in Lesson Plans: Homeschooling in a Pandemic (New York Review of Books)
• Covid-19 is killing off our traditional notions of national defense (Washington Post)
• 5 People on Being Isolated With Their Exes (The Cut)
Be sure to check out our Masters in Business interview this weekend with Jonathan Miller (of Miller Samuel), discussing the impact of the Coronavirus pandemic on the national real estate industry.
Amazon Struggles to Find Its Coronavirus Footing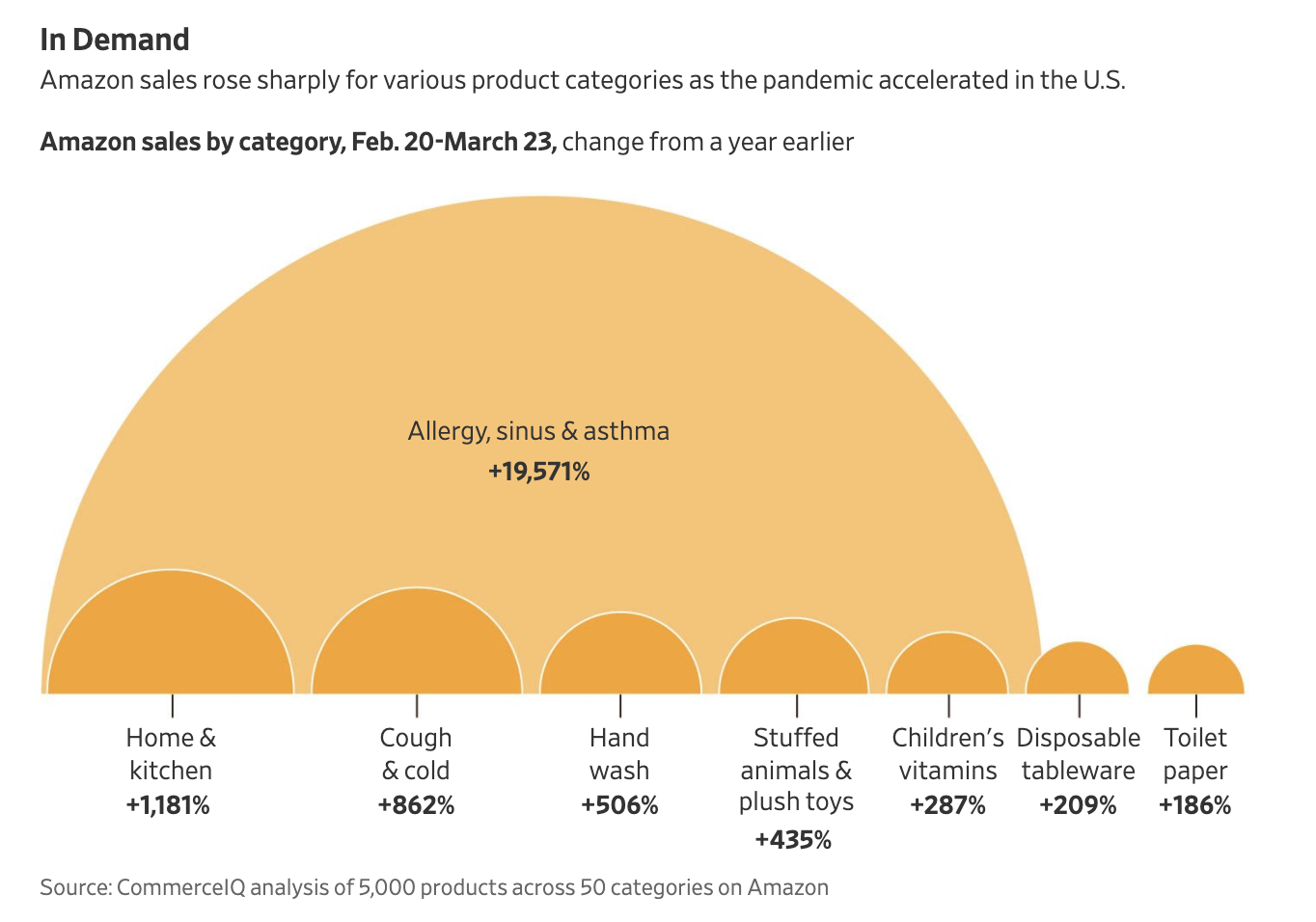 Source: Wall Street Journal
Sign up for our reads-only mailing list here.