This week on our Masters in Business interview, we have a special Fourth of July episode: we speak with Robin King, Chief Executive Officer for the Navy SEAL Foundation, a 501(c)(3) national nonprofit organization that provides critical support and assistance to the Naval Special Warfare (NSW) community and its families.
She explains how she was working in the finance department of an earlier non-profit serving the special warfare community when a $100k donation came in with a small catch: It had to go to a 501(c)(3) organization – (e.g., tax deductible). Thus, the Navy SEAL Foundation was born.
King discusses the balance between being independent when your spouse goes off to battle yet part of a larger community dealing with trauma and tragedies. She discusses why she (and other spouses) really don't "stress out" while their spouses are in harm's ways: They are so confident in their team and their own abilities, their equipment, training, planning and leadership is so good. It is not just that they like their chances, its that they have done everything possible to tilt the odds in their own favor.
Her favorite books are here; A transcript of our conversation is available here.
You can stream and download our full conversation, including the podcast extras on iTunes, Spotify, Overcast, Google, Bloomberg, and Stitcher. All of our earlier podcasts on your favorite pod hosts can be found here.
If you would like to make a donation to the Navy SEAL foundation, please reach out to them here.
Be sure to check out our Masters in Business with Bill Miller of Miller Value Partners, which manages $2 billion in client assets. Miller is best known for running Legg Mason's Capital Management Value Trust, whose after-fees returns beat the S&P 500 index for 15 consecutive years from 1991 through 2005.
Robin King's current reading
The Ride of a Lifetime: Lessons Learned from 15 Years as CEO of the Walt Disney Company by Robert Iger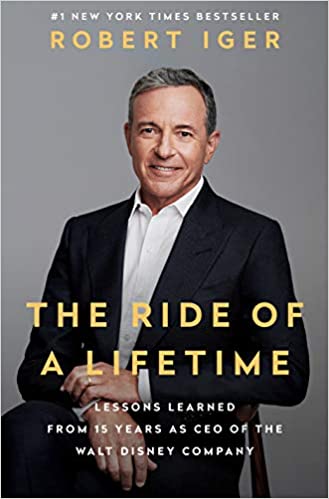 A Woman of No Importance: The Untold Story of the American Spy Who Helped Win World War II by Sonia Purnell