Succinct Summations for the week ending October 30th, 2020
Positives:
1. Early voting sets record; We are closer to the end of the cycle then the beginning.
2. GDP growth rose 33.1% in Q3 after falling by 31.4% in Q2.
3. Durable goods orders rose 1.9% m/o/m, above the expected increase of 0.4%.
4. New home sales came in at 959k for September, above prior revisions of 994k.
5. Jobless claims fell 40k w/o/w from 791k to 751k.
6. Home mortgage apps rose 0.2% w/o/w, above the previous decrease of 2.0%.
7. Personal income rose 0.9% m/o/m, above the expected increase of 0.3%.
8. International trade deficit came in at $-79.4B in September, above expectations.
Negatives:
1. Covid Spike in US (and Worldwide) threaten recovery; Lockdowns imminent in Europe.
2. Markets sell off more than 5% in worst week since June.
3. Pending home sales fell 2.2% m/o/m, below expectations.
4. Wholesale inventories fell 0.1%, below expectations.
5. Chicago Fed National Activity Index came in at 0.27 for September, below expectations
6. State Street Investor Confidence Index came in at 80.1 for October, below previous 83.9.
7. Consumer confidence stands at 100.9 for October, below expectations.
8. Chicago PMI stands at 61.1 for October, below the previous 62.4.of 0.3%.
Thanks, Matt!  Congrats and good luck this weekend!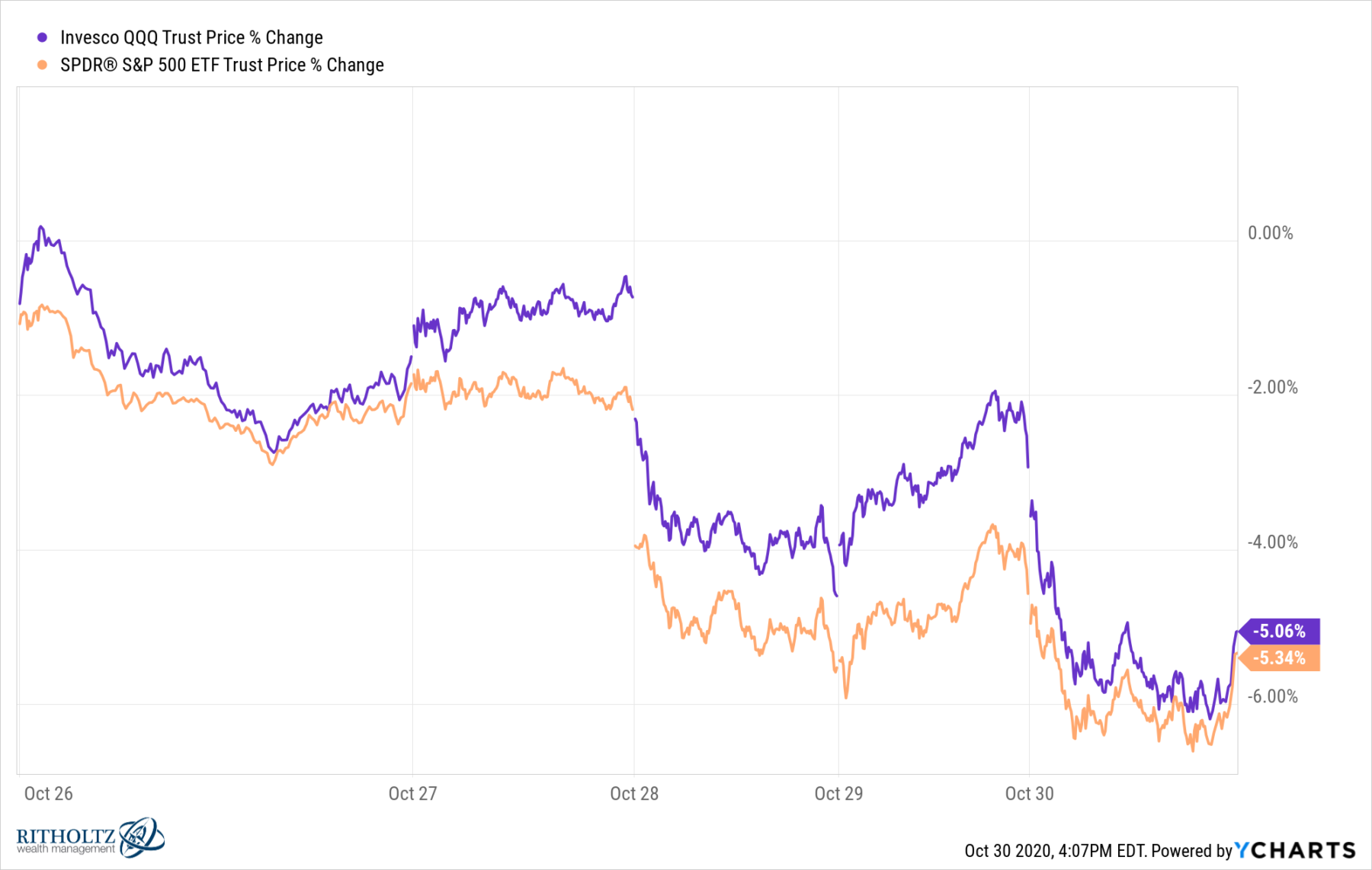 Source: YCharts