My mid-week morning train WFH reads:
• The SPAC Fad Is Ending in a Pile of Bankruptcies and Fire Sales: At least eight businesses that went public through mergers with "blank-check" companies have sought protection from creditors. (Businessweek)

• Why WFH Will Not Doom Cities: Academics tend to overestimate the impact of current trends on cities today. Even more, they underestimate the function large cities now play in American society, a role that did not exist prior to the "golden era for large cities." (Corner Side Yard) but see also Midtown Owners Hedge on Costly Office-to-Home Conversions. Landlords need Albany action to turn Manhattan commercial buildings into apartments — and that's just the start of their challenges. (W42ST)

• The Canceled-Man Discount: For some buyers, a public figure's shaming presents a great opportunity: a real-estate bargain. (Air Mail)

• Short Seller Nate Koppikar Has Taken on Blackstone, Facebook, and the Tiger Cubs. He's Had an Amazing Year: The Orso Partners founder was up 70 percent last year after calling the tech crash — and he's got his eye on private equity. (Institutional Investor)

• Are We Headed For A Recession Or Not? Why our usual economic indicators aren't pointing in a clear direction (FiveThirtyEight)

• Apple's iPhones Are Winning Over Gen Z—and the World's Premium Market: Young consumers worldwide prefer iPhones over high-end Android smartphones from rivals such as Samsung (Wall Street Journal)

• The Wild World Inside Your Gut: How healthy is your gut microbiome? We tackled everything from heartburn, stress, spicy foods and colon cleanses to antibiotics and more. So grab a kombucha, get comfortable and read on for everything you've wanted to know about the wild world inside your gut. (New York Times)

• The Puzzling Gap Between How Old You Are and How Old You Think You Are: There are good reasons you always feel 20 percent younger than your actual age. (The Atlantic)

• The East Village Shop That's Been the Magic Weapon of Chefs for Nearly 30 Years: Restaurants seek out SOS Chefs for its hard-to-find spices, vinegars, and oils from every corner of the globe. (Eater)

• Eight Questions Ahead of 'The Mandalorian' Season 3: From Grogu's Force prowess to Din's and Bo-Katan's Darksaber designs to Gideon's future, here are the key considerations ahead of Mando's long-awaited return. (The Ringer)
Be sure to check out our Masters in Business interview this weekend with David Layton, CEO of Partners Group. The firm is the largest listed PE/Buyout firm in Europe, managing $135 billion in assets in Private equity, infrastructure, real estate and debt.
Despite the U.S. having a declining share of global GDP, U.S. economic data has become even more important than ever.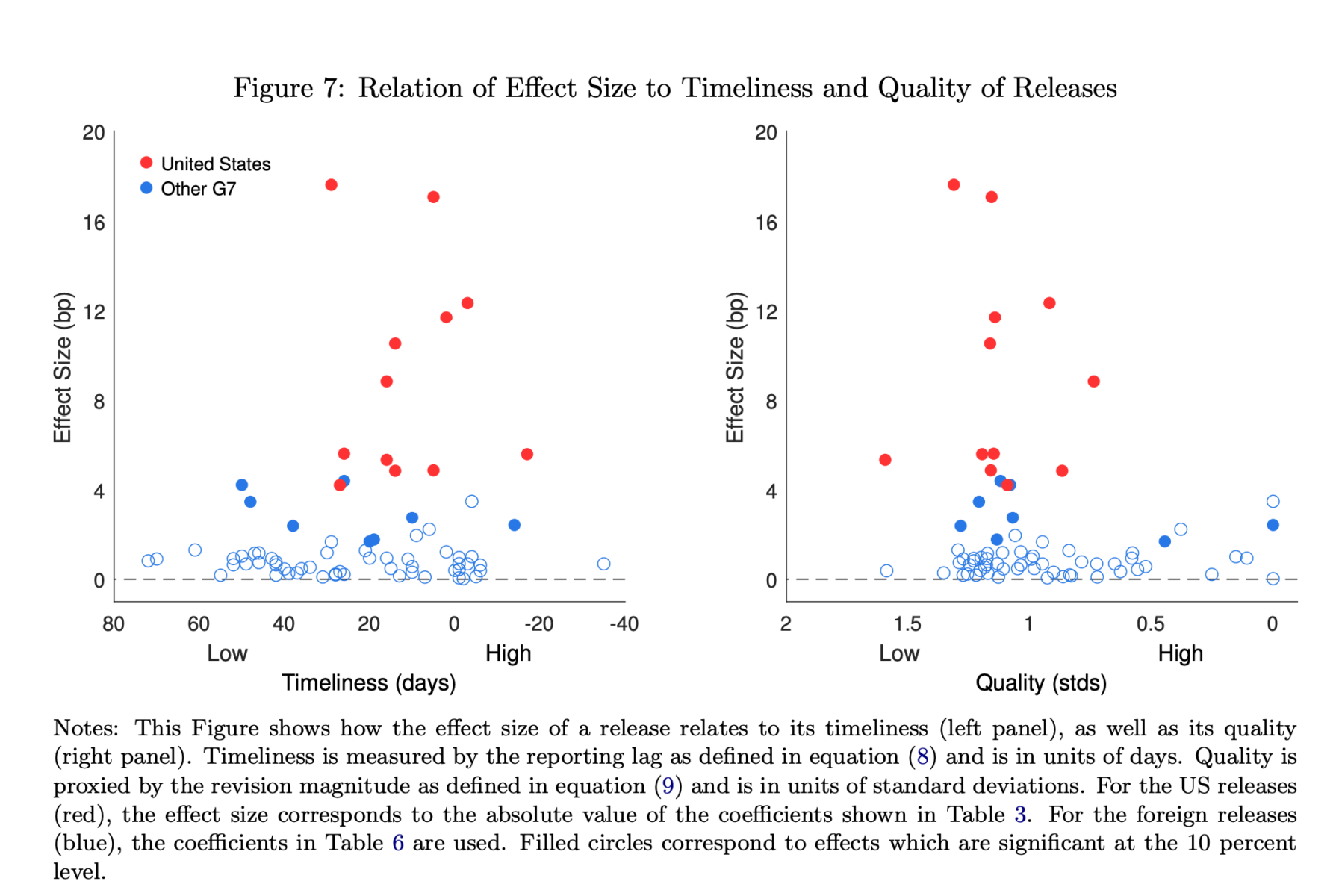 Source: Board of Governors of the Federal Reserve System
Sign up for our reads-only mailing list here.