Avert your eyes! My Sunday morning look at incompetency, corruption and policy failures:
• 5 winners and 5 losers from the debt ceiling deal: Biden and McCarthy win. The Freedom Caucus loses. (Vox)

• Inside the Meltdown at CNN: CEO Chris Licht felt he was on a mission to restore the network's reputation for serious journalism. How did it all go wrong? (The Atlantic) see also Missteps and Miscalculations: Inside Fox's Legal and Business Debacle: Fox's handling of the defamation suit brought by Dominion Voting Systems, which settled for $787.5 million, left many unanswered questions. (New York Times)

• The One Thing Holding Back Electric Vehicles in America: The biggest hurdle to mass adoption of electric cars is not the cars themselves. (The Atlantic)

• Company Insiders Made Billions Before SPAC Bust: Executives and early investors sold shares worth $22 billion. (Wall Street Journal)

• Right-wing hatemongers count on the cowardice of companies such as Target: If there's a company in America you'd expect to have the gumption and spirit to see off a stupid and specious attack on the selling of LGBTQ+-themed merchandise for Pride Month in June, it would be Target. (Los Angeles Times)

• What Really Caused the Destruction of Tulsa's 'Black Wall Street' A new book looks beyond the Tulsa race massacre to understand the demise of the historic Greenwood neighborhood, once known as a hub for Black wealth. (CityLab)

• Manufacturing Dissent: Activists and opinion-formers on the Left and Right have been persuaded that living under anything besides the kind of governance they want means they've been cheated. (Quillette)

• How Summer Camp Became Such a Hot Mess for Parents: You know who's not having fun? The people paying the bills. (Businessweek)

• Clarence Thomas should resign from the supreme court, for the good of the court: By acting as if Thomas has done nothing wrong, chief justice John Roberts looks pathetic and enabling of unethical behavior. (The Guardian)

• The 400-Year-Old Tragedy That Captures Our Chaos: Pop culture is finding new currency in the tale of a king beset by madness. (The Atlantic)    
Be sure to check out our Masters in Business next week with Ramit Sethi writes about money, business, and psychology. He is the author of NYT bestseller I Will Teach You to Be Rich and the host of the popular Netflix series "How to Get Rich."
The wider House Oversight's net, the more often it catches Trump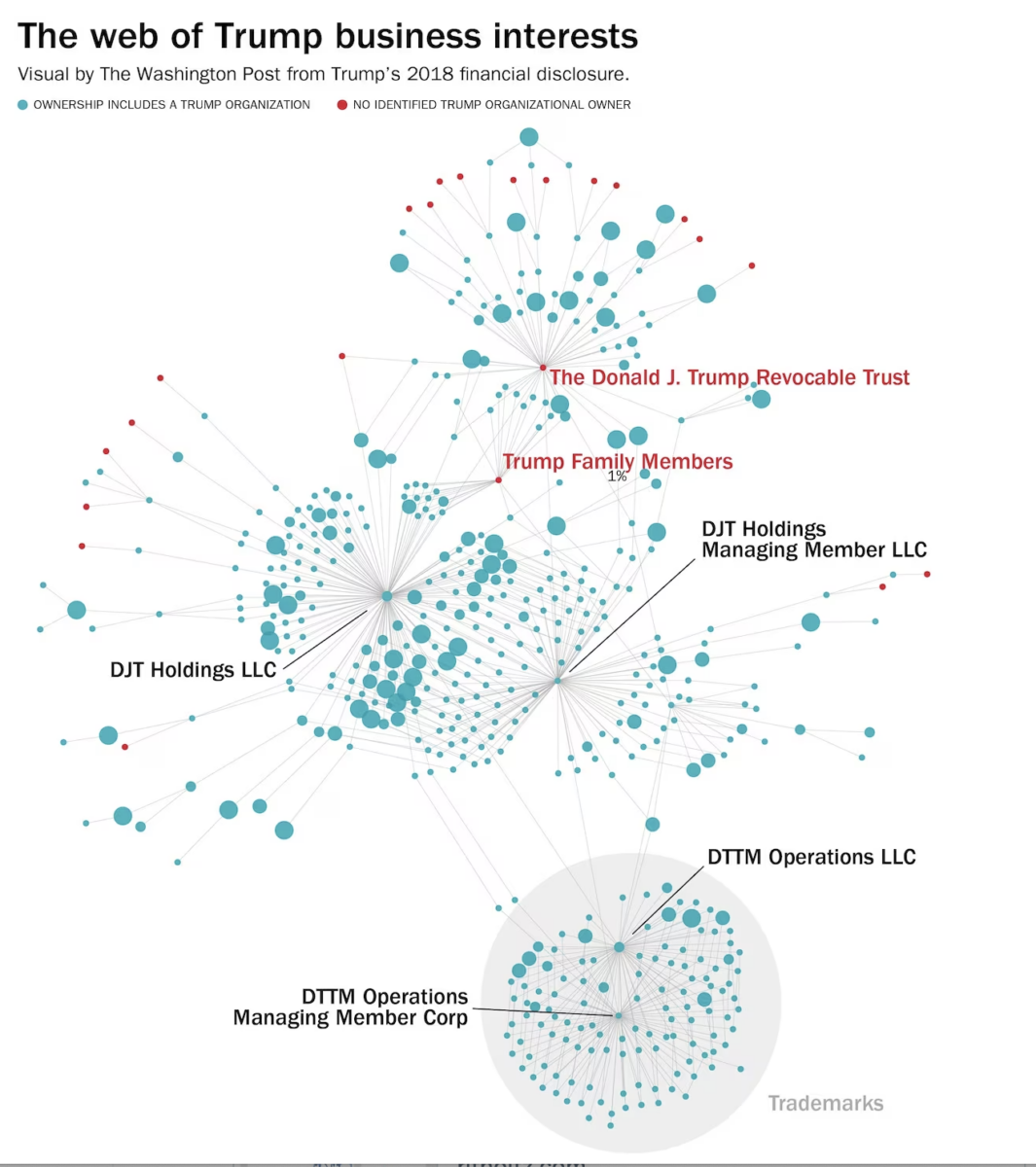 Source: Washington Post
Sign up for our reads-only mailing list here.
~~~
Ritholtz Reads is taking a vacation, and will return June 15th.