This week, we speak with entrepreneur Ramit Sethi, who is the founder and chief executive officer of the online education platform I Will Teach You to Be Rich (IWT), which attracts more than 1 million readers a month. Sethi is also the host of the Netflix series "How To Get Rich," which is based on his New York Times bestselling book "I Will Teach You to Be Rich"; he also hosts a podcast of the same name. His interest in the subject started in 2004, when he was studying technology and psychology at Stanford University.
He explains how he began a blog in college out of frustration with his fellow student's inability to manage their own finances. That blog eventually became a short e-book, the success of which led him to write a full-length book.
We discuss how Netflix reached out to him about turning the book into a TV series, which has been a top 10 trending show since its launch last month.
A list of his favorite books is here; A transcript of our conversation is available here Tuesday.
You can stream and download our full conversation, including any podcast extras, on Apple Podcasts, Bloomberg, Spotify, Stitcher, and YouTube. All of our earlier podcasts on your favorite pod hosts can be found here.
Be sure to check out our Masters in Business next week with Mathieu Chabran, Tikehau Capital A global alternative asset manager with $40B in assets. The firm is headquartered in Paris, and has offices in 13 countries, but primarily is run out of money centers in New York, London, and Singapore. He cofounded Tikehau in 2004 with Antoine Flamarion, a colleague at Deutsche Bank, and runs the US division. Chabran was named Chevalier de l'Ordre de la Légion d'Honneur by decree of the President of the French Republic in January 2022.
Ramit Sethi Authored Book
I Will Teach You to Be Rich: No Guilt. No Excuses. Just a 6-Week Program That Works by Ramit Sethi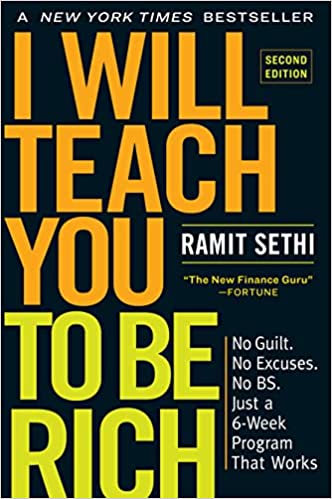 Ramit Sethi Favorite Books
The Color of Law: A Forgotten History of How Our Government Segregated America by Richard Rothstein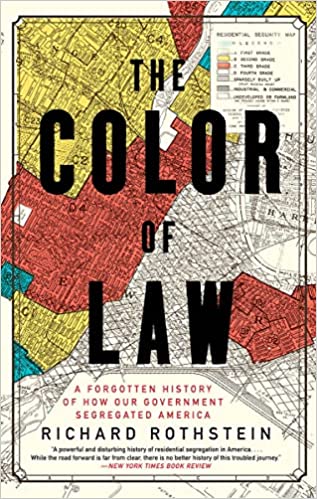 Unreasonable Hospitality: The Remarkable Power of Giving People More Than They Expect by Will Guidara