Click for larger graphic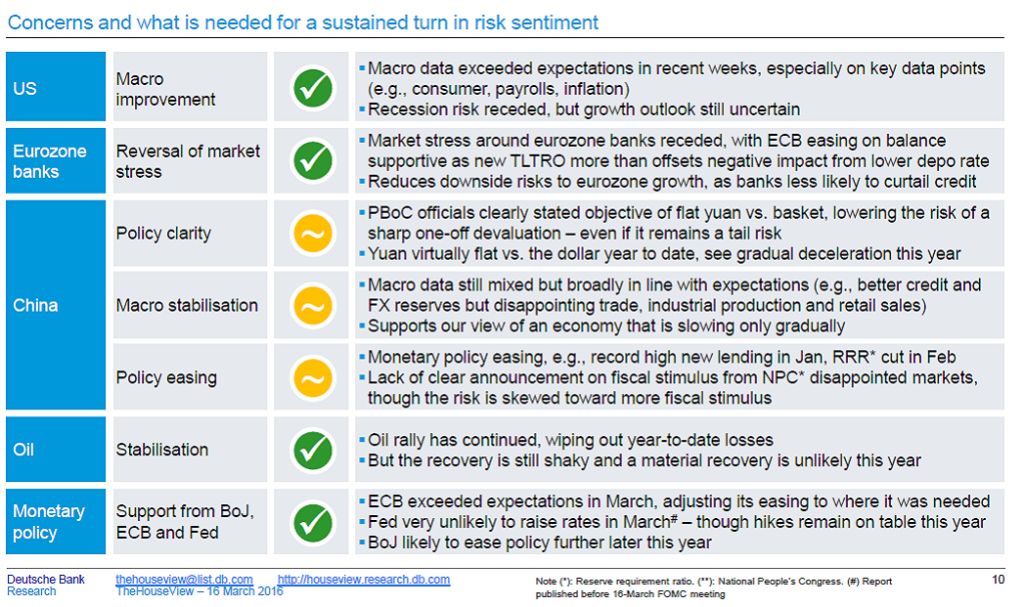 Source: Deutsche Bank Securities
I really like this way of depicting data in an easy-to-understand format . . .
Torsten Sløk observes:
The risk rally has further to go, but risk sentiment will remain vulnerable to negative developments on a number of fronts. A hawkish turn by the Fed could set off a re-pricing of global rates and reverse the recent weakening of the dollar, reintroducing concerns about China FX depreciation, lower commodity prices, and credit concerns in the energy sector. An escalation of political risk in Europe could also spark a new sell-off. A more sustainable rally will require conclusive evidence that these concerns have been resolved.