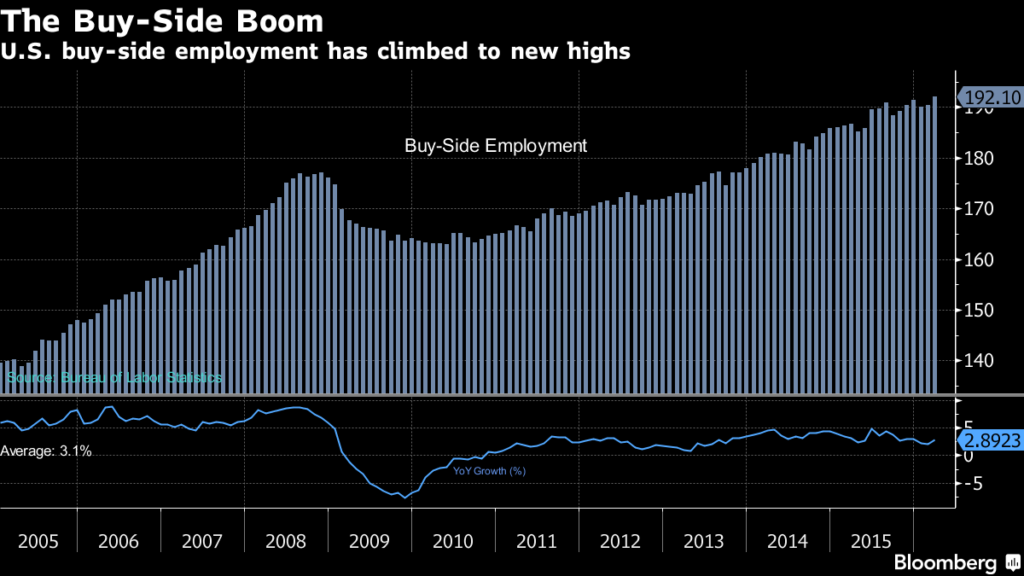 This is your must read of the day: Bloomberg Market's Rise of the Buy Side explains how the $100 trillion global bond market has seen its market structure completely inverted:
"The bond dealers and investment banks that make up the sell side were once the lords of fixed-income markets . . . Prior to 2008 they maintained large warehouses of bonds and were the first port of call for investors looking to add or offload securities. They also took debt onto their own balance sheets, made bets with their own money, and spearheaded developments in trading and technology.

Today, post-crisis regulations intended to make banks safer and discourage risk-taking are eroding their profits and forcing dealers to rethink their business model. Banks are pulling back from market-making and shedding assets, business units, and employees. The dealer has essentially been demoted from maitre d'—deciding where everyone sits and recommending dishes—to a waiter taking orders. These changes have created a vacuum in the bond market and made trading much trickier."
Its a fascinating discussion, tracing one aspect of the evolution of trading fixed income paper.
Its a must read
Source:
Rise of the Buy Side
by Alastair Marsh, Sridhar Natarajan
Bloomberg Market, August 15, 2016   
http://bloom.bg/2bA9CQs