Row your own: If you grew up appreciating high performance automobiles, you were interested in elements like handling, speed, styling, horsepower — and a proper 3 pedal car that allowed you to shift your own gears.
Alas, like so many other things, software can do it more precisely and faster than a human can. On a track, "Manumatics" (Tiptronic, Sportronic, etc.) — the automatic transmissions with the paddle shifters and no clutch pedal — are faster, shaving tenths of a second (or more) off of lap times. This is why you can no longer buy a new Ferrari, Lamborghini or McLaren supercars with a manual transmission.
There are still a few "old school" manufacturers that understand the joy of a manual 6 speed: Chevrolet offers the Corvette and Camaro with a stick; Porsche's 911, Boxster and Cayman can still be ordered manual; BMW's M cars 1-4 can be had with 3 pedals, and last I checked the 1-, 2-, 3- and 4- series can be had that way. Jaguar F-Type (but not with the big V8 engine) Nissan 370ZX (and sister Infiniti Q); Audi A3, A4, A5 (and S variants); Honda's Civic and Accord Coupe; Toyota Corolla, smaller Nissans and Suburus, as is my Jeep Rubicon are 6 speeds. I am sure I am skipping some.1 But the fact that I can list them like this off of the top of my head tells you it is a dying breed.
And that is a shame: You don't buy a sports car merely for its theoretical track times, but rather, for the visceral joy of driving. Controlling where in the powerband you decide to shift, how to downshift, mastering the art of Heel-and-toe shifting, are all part of becoming a true driver.
Last year, BMW announced that their (arguably) top of the line 6 Series in the M sports variant would no longer be offered with a manual transmission; so too the M5. (Regular 5 and 6 series lost the stick a few years earlier).
The 560 HP M6 is one of my favorite GTs (I have heard enthusiasts that have dyno'd these unmodified cars say they can get 600hp); while the smaller lighter M3 is a blast on the track – a touch slower than a 911 but oh so much more fun — for me, its the M6 that represents the most fun car with all three pedals and 6 forward gears that you can put in your garage and still drive on weekends. (The photos below show a pretty nice version).
For anyone who grew up shifting their own gears, this is a shame, and represents the end of an era. If you row your own, and want to keep doing so, you best go out and buy one for perpetuity. They won't be around much longer . . .
Very handsome profile: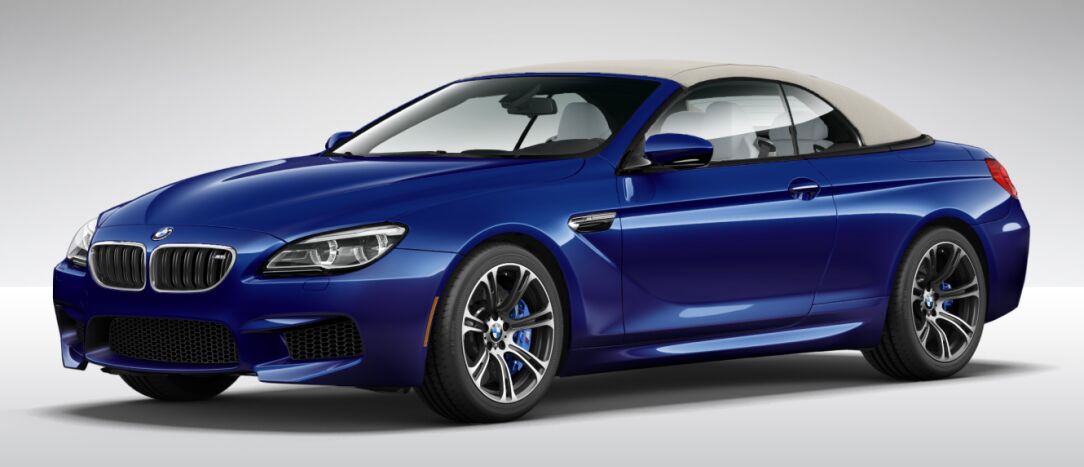 Its an M, so the engine is a 4.4-liter BMW M TwinPower Turbo V-8, rated at 560 HP, but dyno measurements put it over 600hp: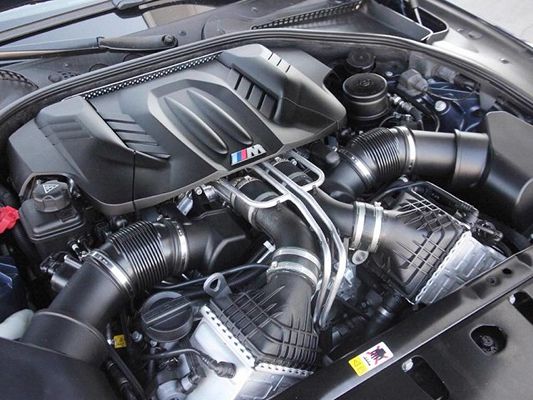 Nice wedge shape: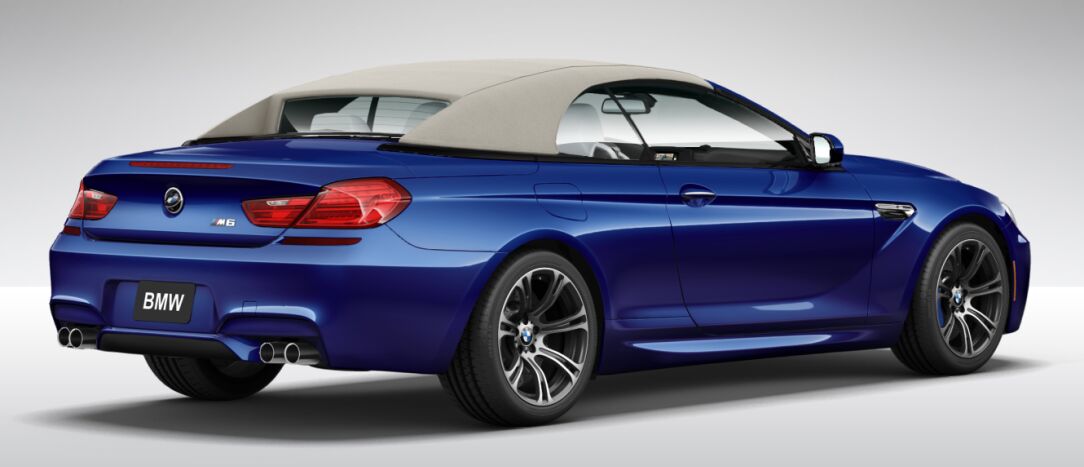 Note the proper 6 speed manual transmission — no floppy paddle shifters here!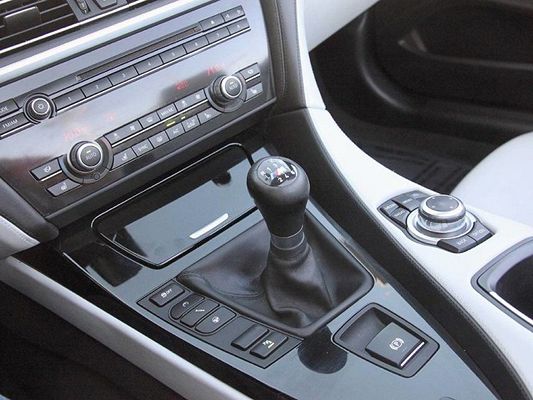 Stock photos lack the stick and clutch pedal but show the colors well


Hmmm, body colored brake calibers. Not sure if a different color — red? yellow? — would have been better: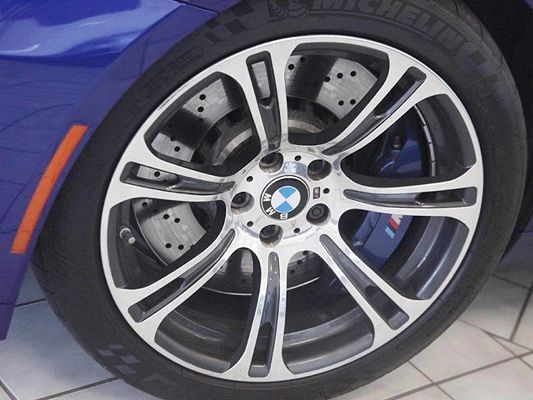 Nice, workman like dashboard – clean and ergonomic: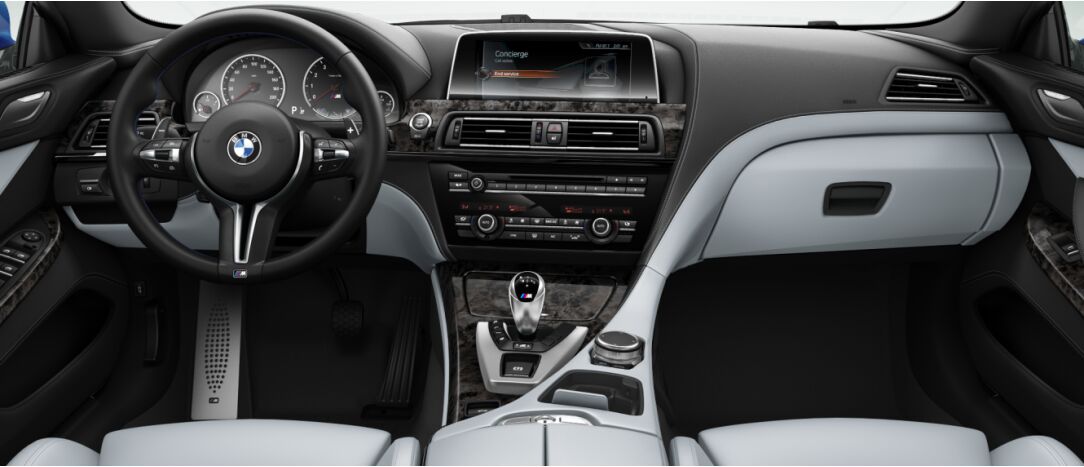 More photos, after the jump
BMW calls this color "Silverstone Full Merino Leather" – an option that creates an asymmetry across the center console and passenger glovebox: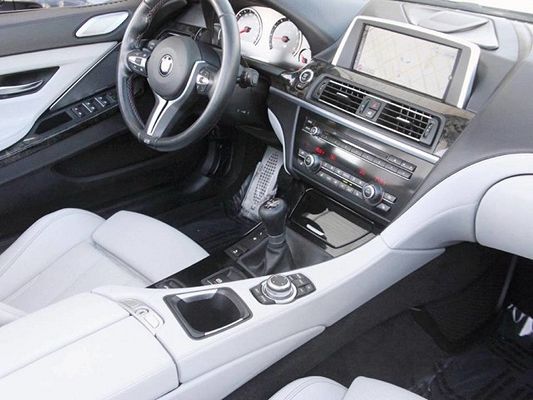 2 reasonable back seats, with big speakers: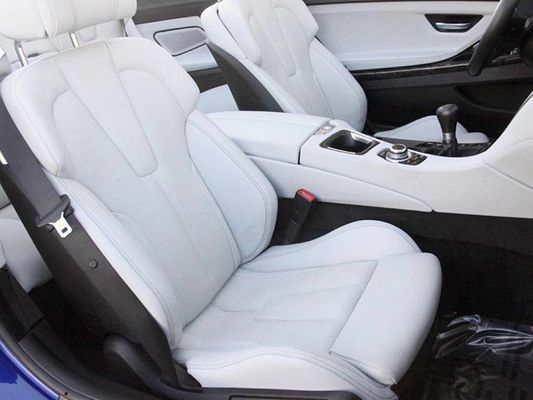 Nice B&O audio: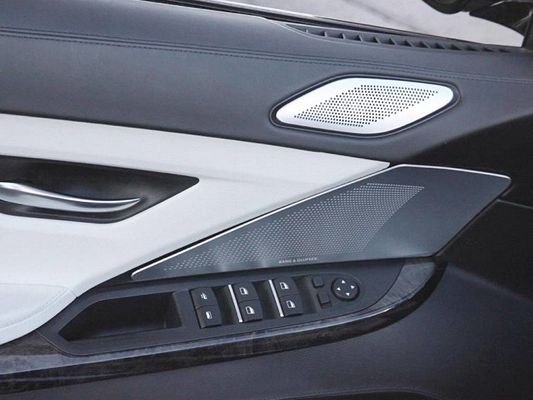 M6 Grill Badging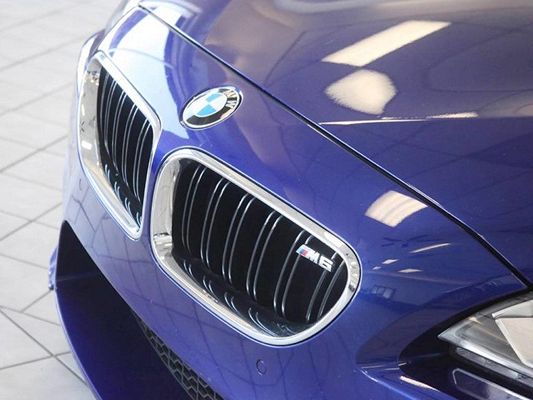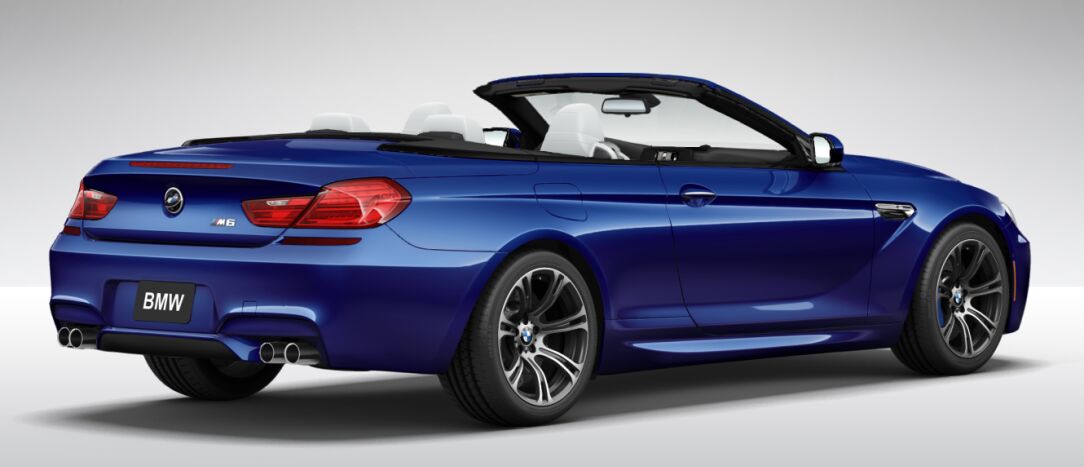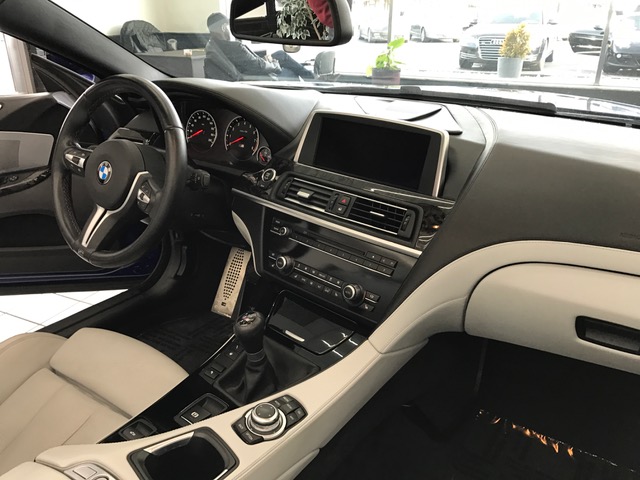 Here is what the 2017 version looks like . . .
__________
1. In Europe, it seems half of the cars are manual transmissions, which lacking the bulky weight of an automatic transmission, actually get better gas mileage. That matters where gasoline is $12 gallon
The M6 is BMW's high-performance version of its 6 Series sports car. It has more aggressive, M-specific styling cues and is powered by a turbocharged V-8 engine that's rated at 560 horsepower. The M6 is available as a coupe, soft-top convertible or as a coupelike four-door, dubbed Gran Coupe. The M6 competes with the Porsche 911, Audi R8 and Jaguar XKR.

New for 2014
A traditional six-speed manual transmission is now available as a no-cost option, and the transmission includes a downshift-rev-matching feature. A seven-speed dual-clutch transmission with steering-wheel shift paddles and a launch-control function is still available.
Large carbon-ceramic brake rotors with gold-painted calipers are also optional. The brakes shave nearly 43 pounds from the M6's curb weight, and the system quickly dissipates heat, according to BMW.
All M6s get an updated version of BMW's iDrive controller system that brings revised graphics, new menu interfaces, upgraded navigation and a dictation service for composing short messages.
Exterior Highlights
M6 gets an aggressive lower front bumper, revised rear bumper and quad exhaust tips
Standard 19-inch light-alloy wheels; 20-inch light-alloy wheels available
Lightweight carbon fiber roof lowers coupe's center of gravity
Twin-kidney grille has black slats
M-style appliques in the front fenders
Adaptive xenon high-intensity-discharge headlights with LED accents
Available adaptive LED headlights
Convertible's soft-top takes 19 seconds to open, 24 seconds to close, according to BMW
Soft-top can be operated at speeds up to 25 mph
Interior Highlights
Driver-centric dashboard layout with 10.2-inch screen, which serves as the display for the iDrive system
Merino leather upholstery
Carbon fiber trim
M6 lettering on the doorsills
Two customizable M Drive buttons on the steering wheel for vehicle settings
M Drive can alter the characteristics of the engine, steering and stability system, among others
Available head-up display
Available Bang & Olufsen premium stereo
Under the Hood
560-hp, twin-turbo 4.4-liter V-8 engine that makes 500 pounds-feet of torque
Six-speed manual or seven-speed dual-clutch transmission
Maximum turbo boost pressure is 21.7 pounds per square inch
Fuel-saving stop-start engine technology
Electronically controlled limited-slip Active M Differential
Adaptive dampers and adjustable power-steering assistance
Top speed electronically limited to 155 mph
Safety Features
Antilock brakes
Electronic stability system with deactivation setting
Side-impact airbags
Side curtain airbags (coupe, Gran Coupe)
Pop-up aluminum roll bars behind rear head restraints (convertible)