This week, we speak with Scott Galloway, professor at New York University Stern School of Business, author of The Four: The Hidden DNA of Amazon, Apple, Facebook, and Google. Galloway is our first (and probably last) 3X guest (Prior interviews are November 21, 2015 and March 4, 2017).
The professor founded — and sold — several companies, including Red Envelope and Prophet. His current "start up" is L2 digital, whose Digital IQ index tracks global rankings of prestige brands' digital competence across 850 data points, including Site & E-Commerce, Digital Marketing, Social.
We discuss each of "the four" — and many of his ideas are both thought-provoking and fascinating:
-Each of these companies appeal to a different organ: Brain, Heart, Stomach, Genitals;

-Why "Voice" is the next great interface;

-Apple has morphed from a tech firm into a luxury firm, with all of the components shared with all luxury brands: an iconic  founder, artisanal craftsmanship and design, vertical retail integration;

-Facebook and Google are media companies disguised as tech firms; but they have (so far) avoided the responsibility of media (making them even more profitable);

-Steve Jobs is the modern Jesus Christ; this is not a good thing;

-How Amazon is moving to "Zero Click" ordering;

-Facebook has made many of the best acquisitions of 21st century; they own 3 of the 5 platforms that have gotten to 100 million users the fastest.

-FB's crisis response is textbook wrong, and is potentially problematic to them;

-Amazon's acquisition of Whole Foods is a huge game changer; their competitors are concerned with AMZN moving into Pharma and Banking – with good cause.
My only contribution to the conversation was suggesting Apple buy Netflix, the 5th horseman.
Some of his favorite books are referenced here.
You can stream/download the full conversation, including the podcast extras, on Bloomberg, iTunes, Overcast, and Soundcloud. Our earlier podcasts can all be found on iTunes, Soundcloud, Overcast and Bloomberg.
Next week, we speak with John Montgomery of Bridgeway Capital Management.
Scott Galloway's new book
The Four: The Hidden DNA of Amazon, Apple, Facebook, and Google by Scott Galloway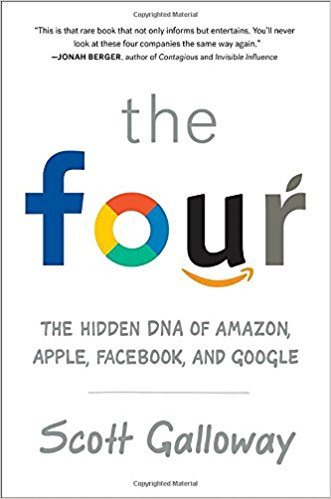 Scott Galloway's Favorite Business Books
Sapiens: A Brief History of Humankind by Yuval Noah Harari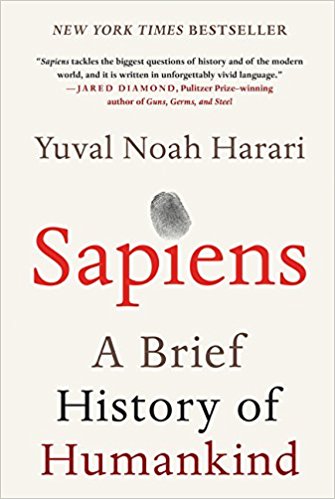 Irresistible: The Rise of Addictive Technology and the Business of Keeping Us Hooked by Adam Alter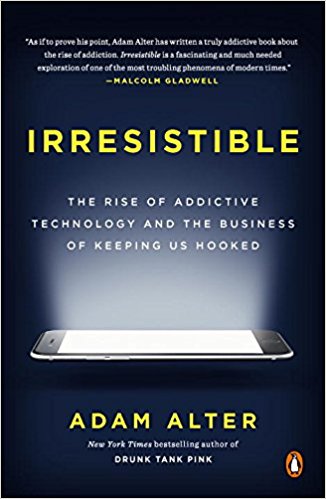 Tap: Unlocking the Mobile Economy by Anindya Ghose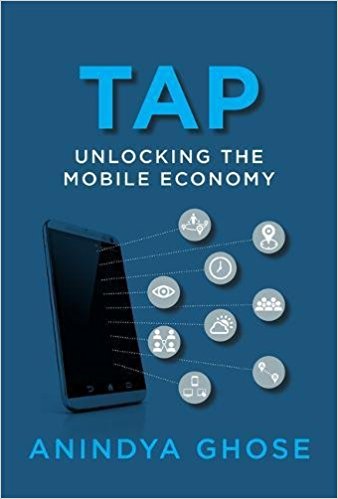 The Sharing Economy: The End of Employment and the Rise of Crowd-Based Capitalism by Arun Sundararajan