As part of my "Spring has finally arrived, time for open air driving" series, allow me to present another lovely Speedster: from Porsche, the 356. I was never a Porsche guy, but I have to admit the charms of this little 911 predecessor have grown on me.
Its a simple, rear engine, rear-wheel drive. The lightweight and nimble two-door came in coupe and  convertible versions. That 3 gauge dashboard has more in common with the Volkswagen Beetle than a modern sports car.
When the 356 cabriolet was introduced in 1948, it cost $4,250. Less than 3000 were manufactured in 1956, and they have risen considerably in value, now regularly selling for over $100k, with specific rare models going for 2 or 3 times that.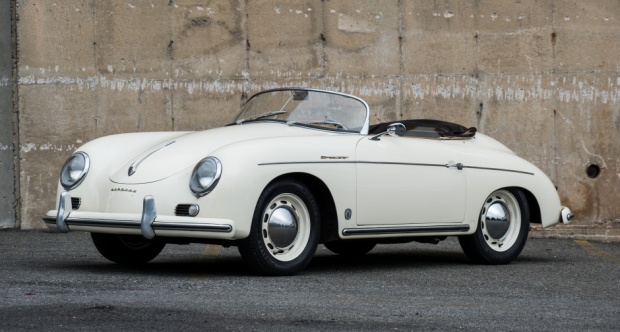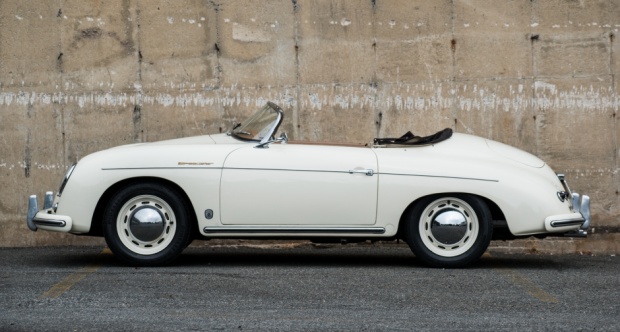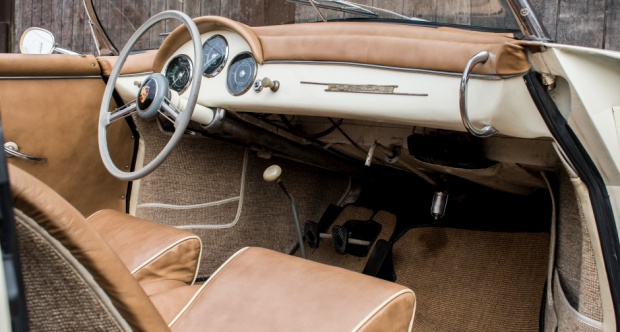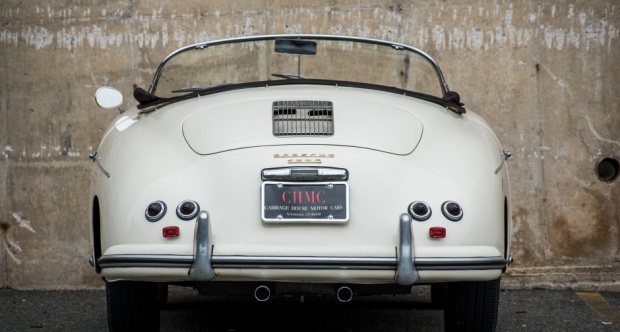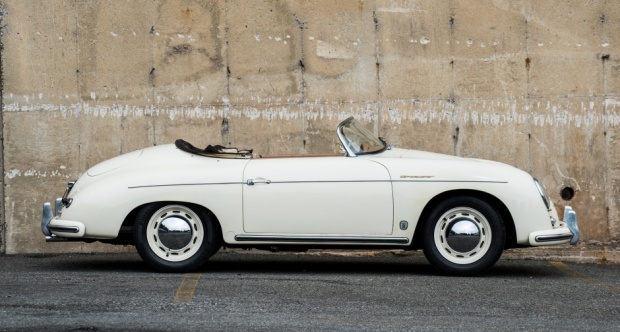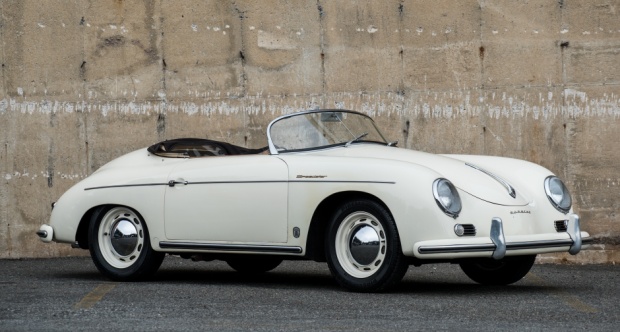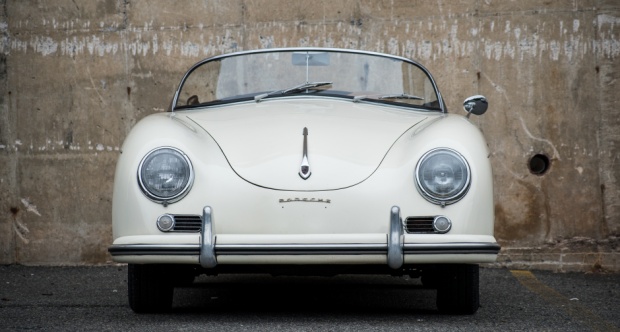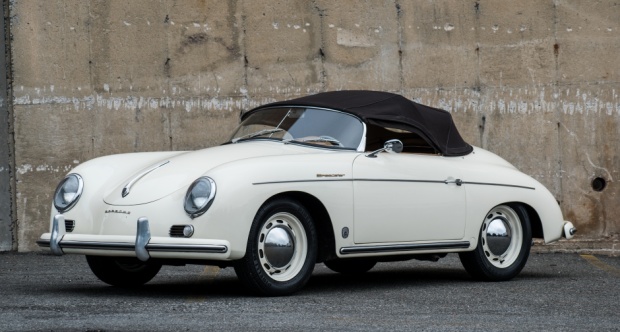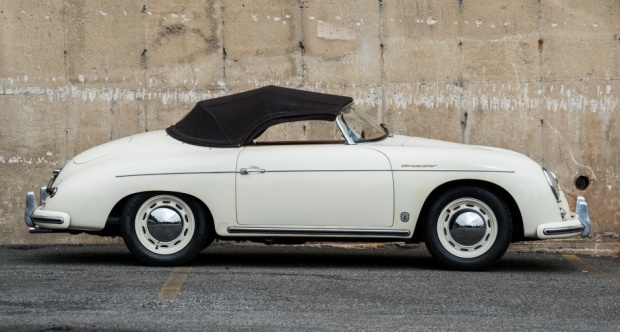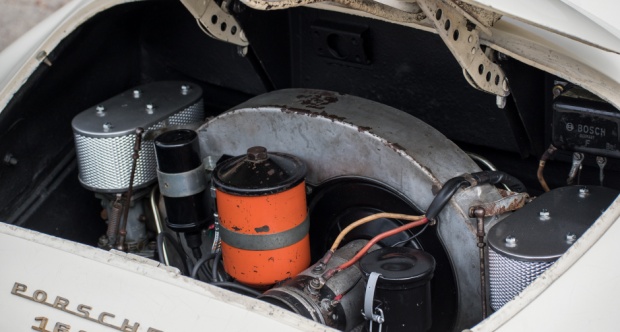 Source: Classic Driver