We begin this Monday sharing an automobile I have thought deserves a place in my garage: The modern retro design updates the 1960s GT40 that won the 24 Hours of Le Mans four consecutive times (1966 to 1969), including a 1-2-3 finish in 1966. When negotiations by Ford to purchase Ferrari were suddenly rebuffed, the result was an infuriated Henry Ford II , who ordered a Ferrari killer be built and raced.
The 5.4 L modular supercharged V8 in the read made 550HP; the rear rear-wheels were driven by a 6-speed manual transmission only — no automatics were ever made! That set up moved the 3300 pound beast quickly, but this was not a dragster, it is a racer designed for the track.
If I could pick up any car regardless of price as a birthday present, this might be the one. I find it to be a special car in terms of look and feel — albeit one I have never driven. Despite a few close calls (including this salvage titled that was repaired + in good shape) this car has eluded me for a decade.
Originally  suggested retail price of $139,995 (Ford increased the MSRP to $149,995 on July 1, 2005).[7] Optional equipment available included a McIntosh sound system, racing stripes, painted brake calipers, and forged alloy wheels adding $13,500 to the MSRP
It was one of the earlier retro modern cars (like the Z8 before it) updating a classic car with modern technology, yet still retaining the charms and quirks of the original.
The shape is pure low profile aerodynamic blade: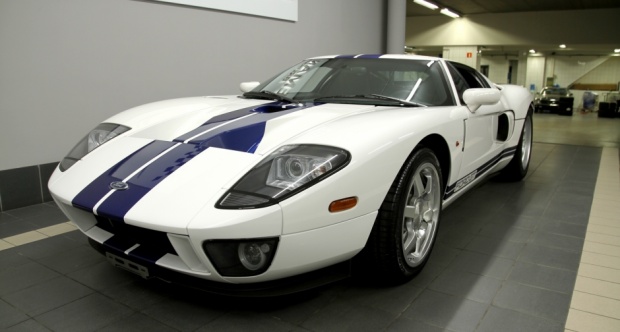 One of my very favorite cockpits — all business: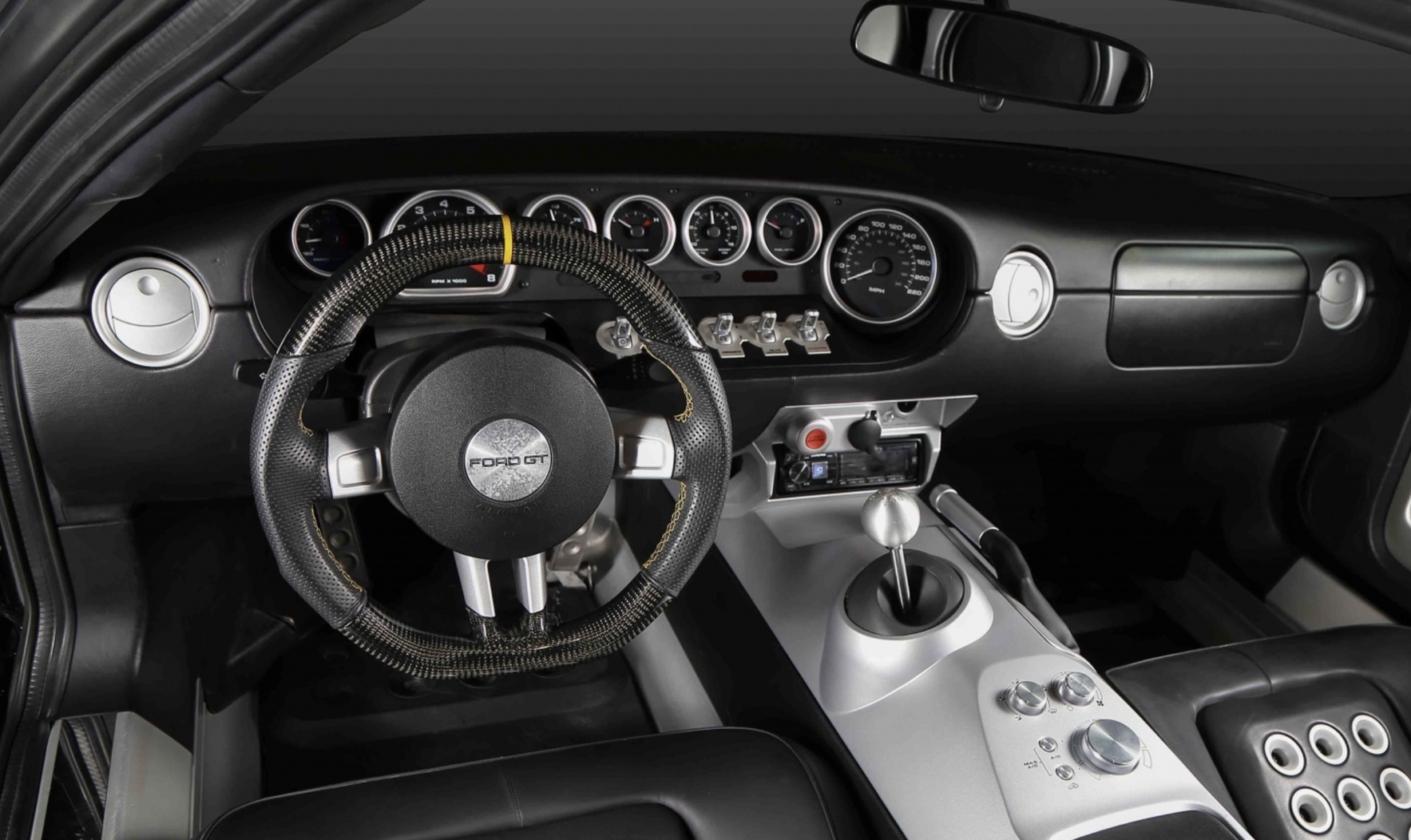 Mid-engine, with hinged trunk and hood opening from the middle out: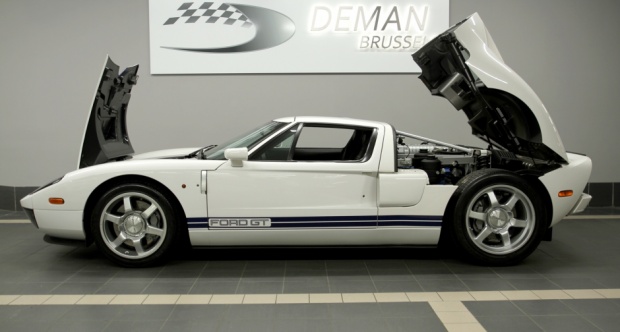 Door roof cut allows easy access for drivers wearing a helmet: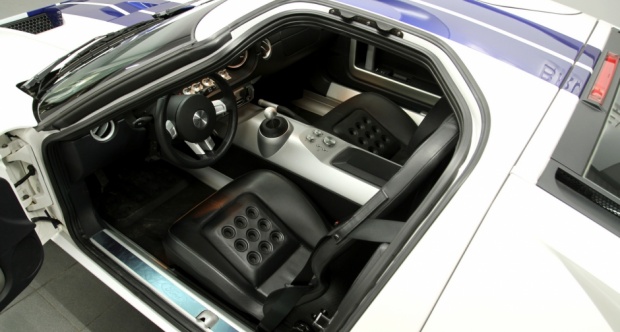 Blue on White is my favorite stripe combo: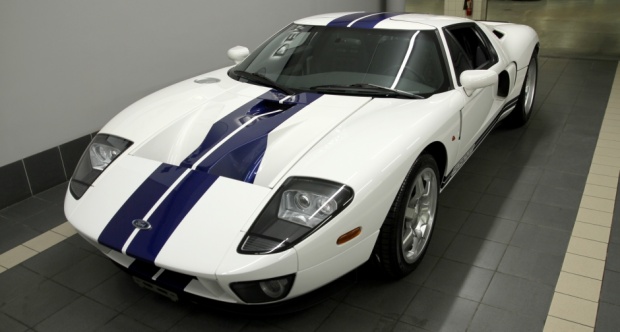 No turbos, but a Supercharger: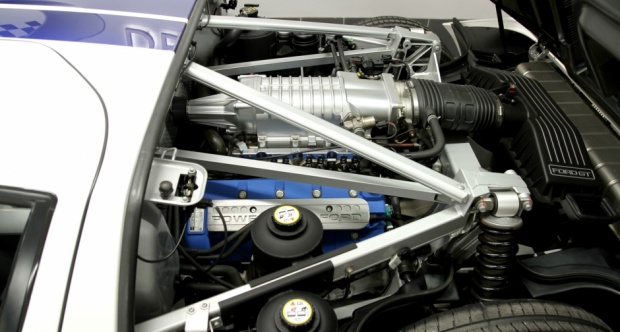 Note left headlight cluster (your right) reads "100" to celebrate Ford's 100th anniversary: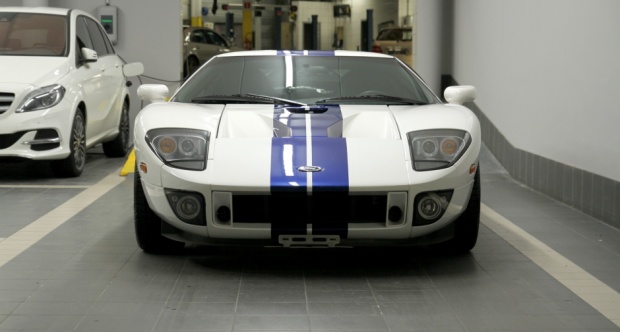 GT40 was 40″ tall, GT is 43″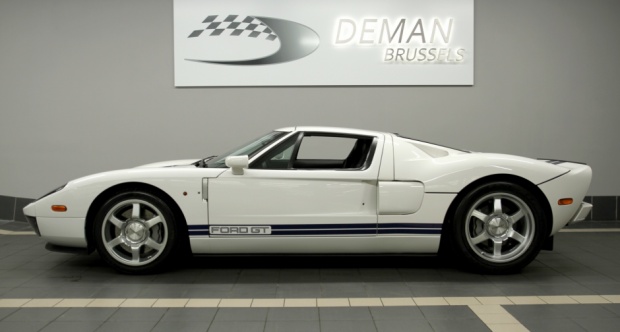 Source: Classic Driver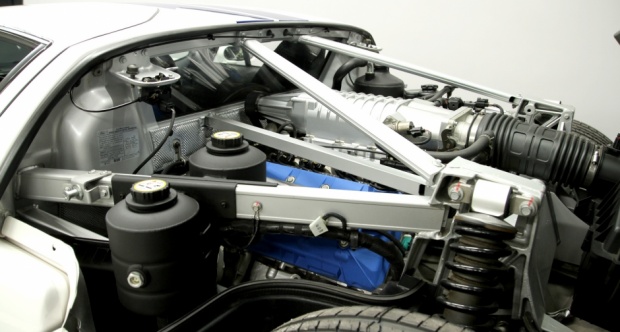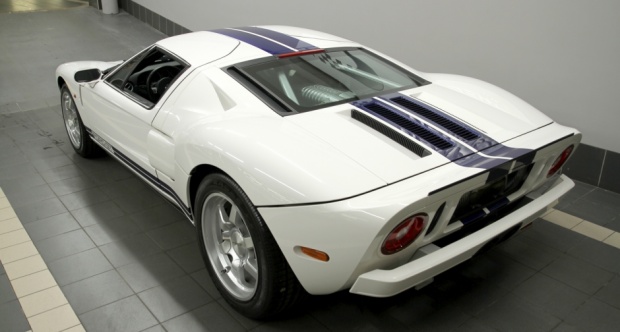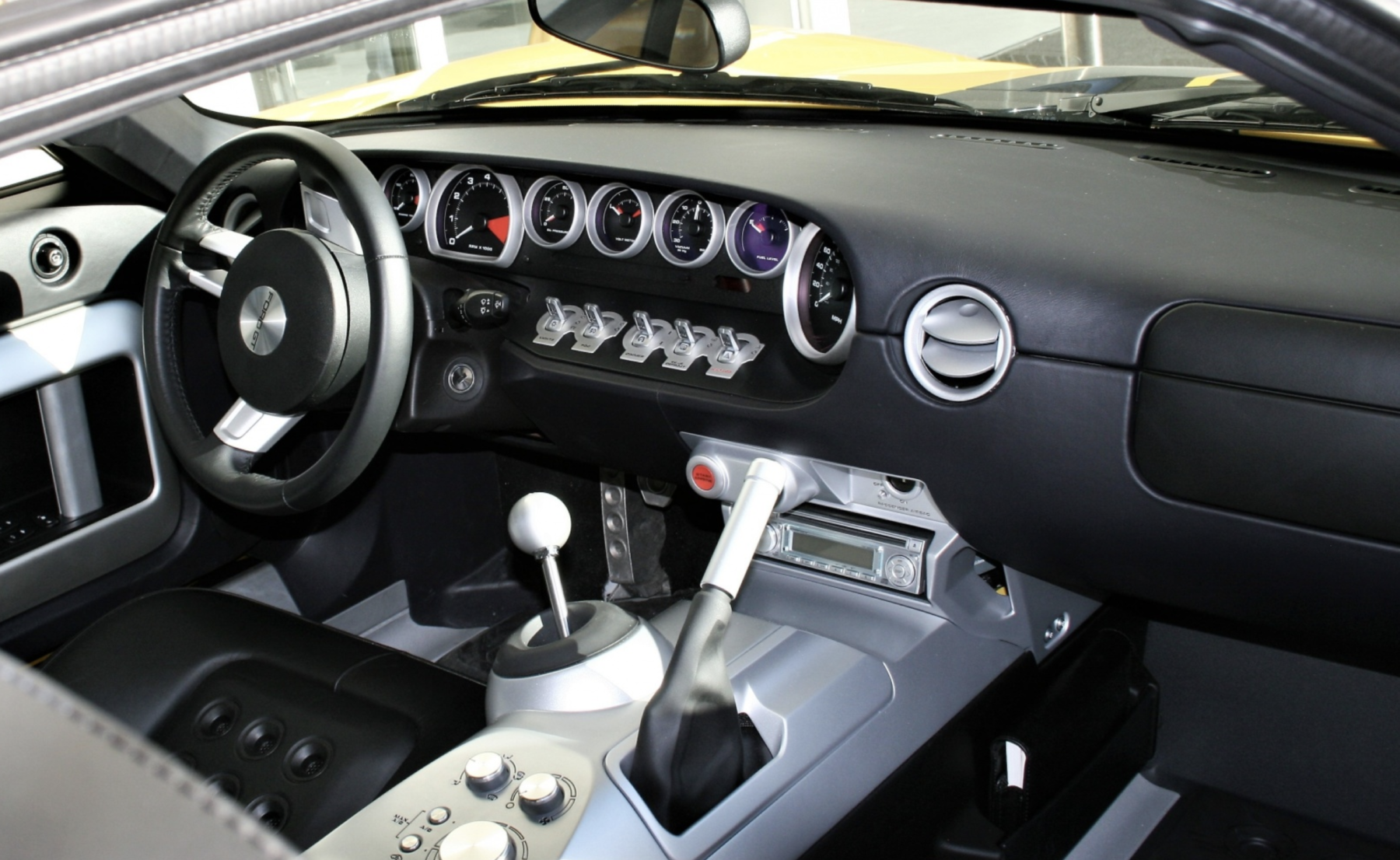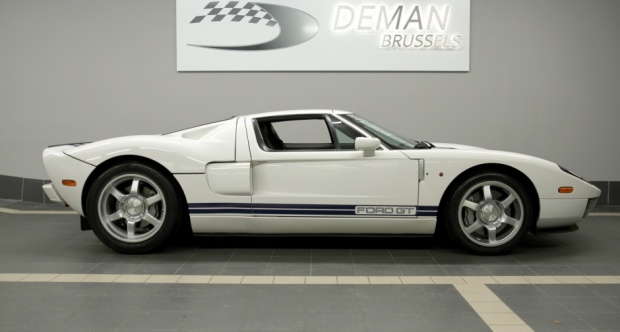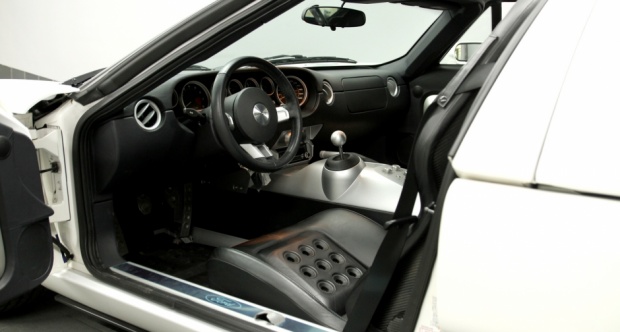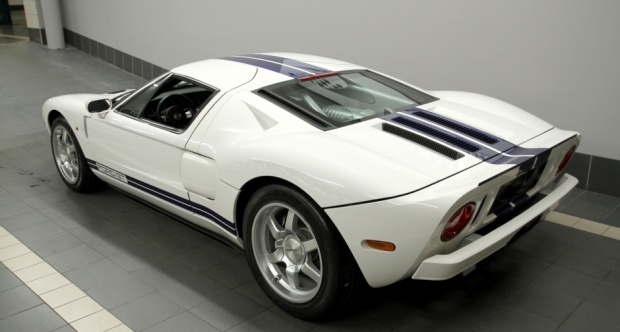 Source: Classic Driver