The 2020 Audi E-Tron GT made its debut at the LA Auto Show. Audi's first all electric sedan does not look anything like a concept car. It is heading into production in late 2020. Audi expects to offer 12 all electric models by 2025.
Starting price has not been announced yet, but I am going to guess it starts somewhat below the Porsche Taycan (which is about $75,000); I figure the E-Tron GT starts at about $65-70k, with options quickly adding up from there.
The e-tron GT (and related SUV) were co-developed with stablemate Porsche Taycan on its J1 platform — they all share the 96.0-kWh lithium-ion battery pack, two electric motors driving all four wheels (and I assume other components and parts). Those 22-inch wheels are show car stuff; expect 18 or 19 inchers as standard equipment, with options for 20″ and maybe even 21″ in the RS version.
All I can say is I love the design of it (I am a sucker for fastbacks). I have always liked the A5 Sportback and this shares many of the same lines and design elements. This could very well be the first electric car to grace my driveway.
Here are the stats:
-590 horsepower
-Recharge time to 80% capacity: 20 minutes
– 0 to 60 mph = 3.5 seconds 0-124 mph = 12.1 seconds, 149 mph top speed.
-Electric range: 248 miles (and rising)
-90 kWh lithium-ion battery pack
-2 EV motors, one per axle, for AWD
–
-Wireless inductive charging (possible option)
-800-volt system (via Porsche Taycan)
And, its gorgeous . . .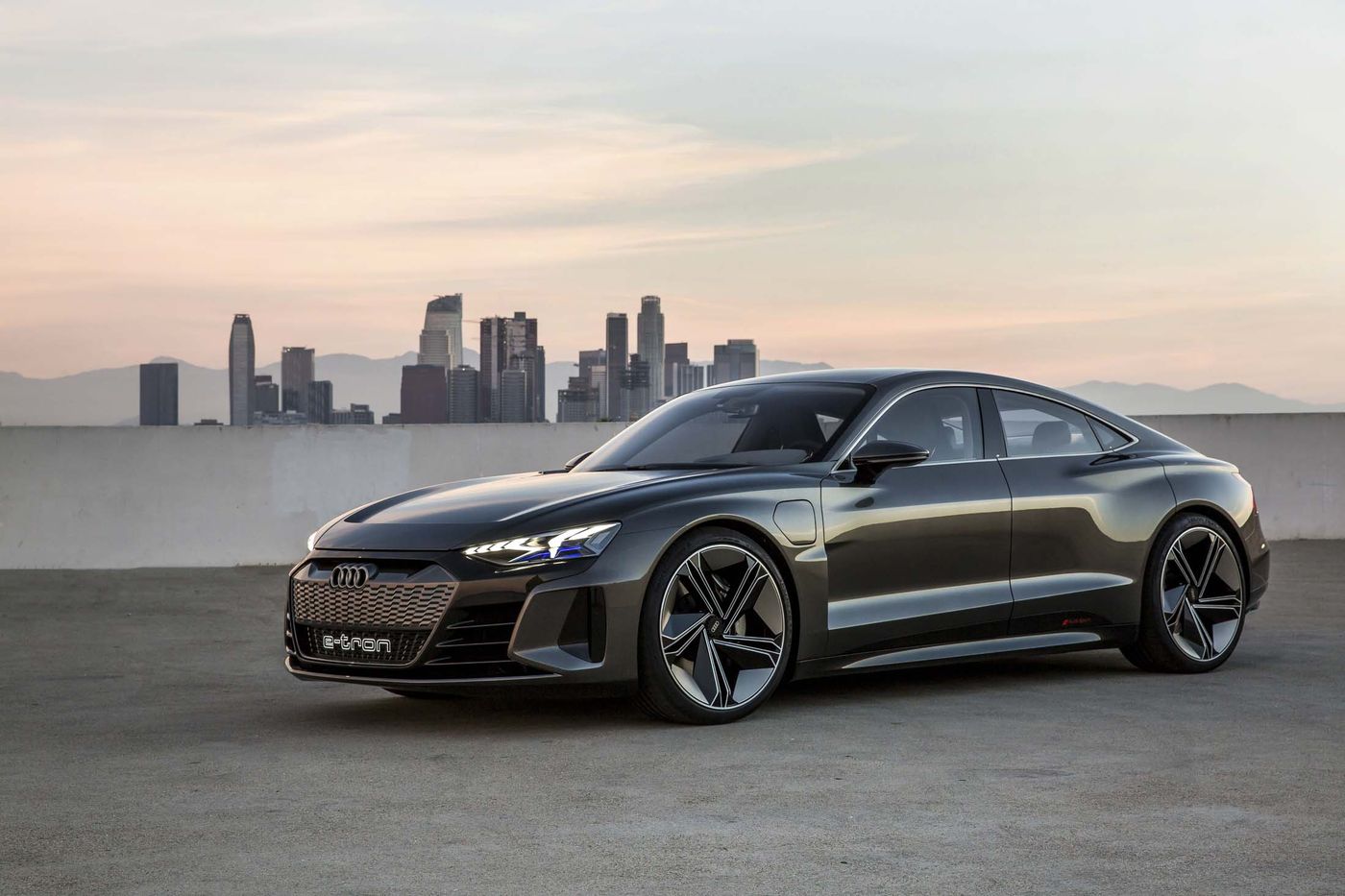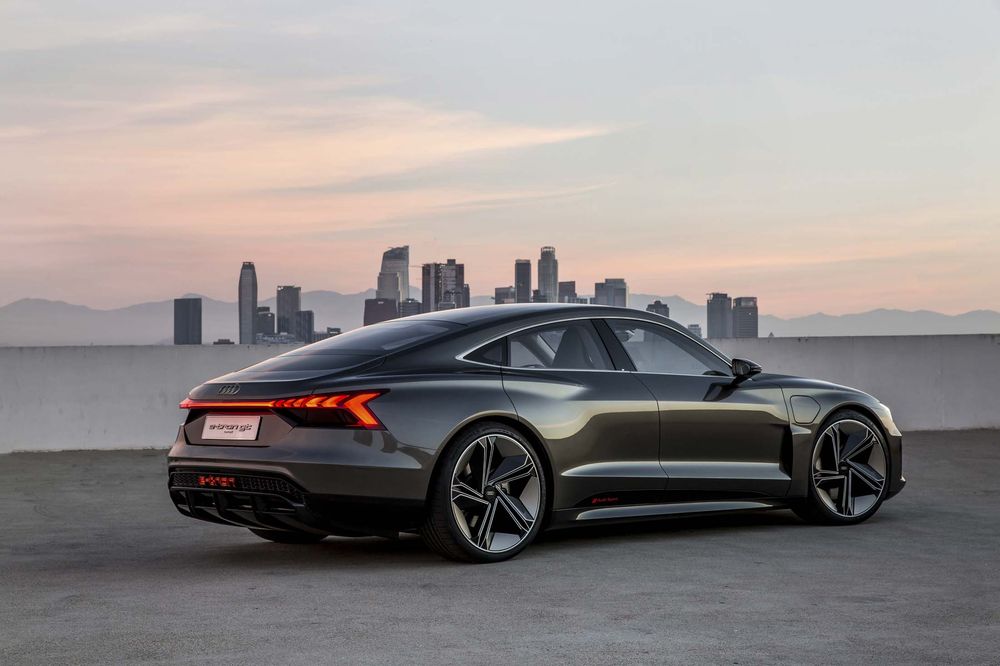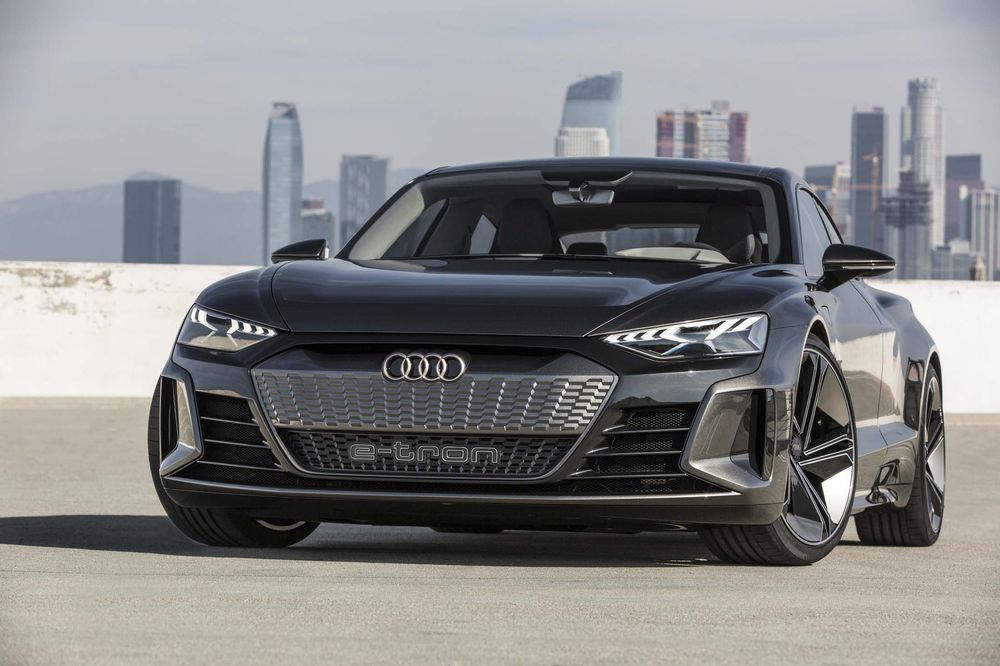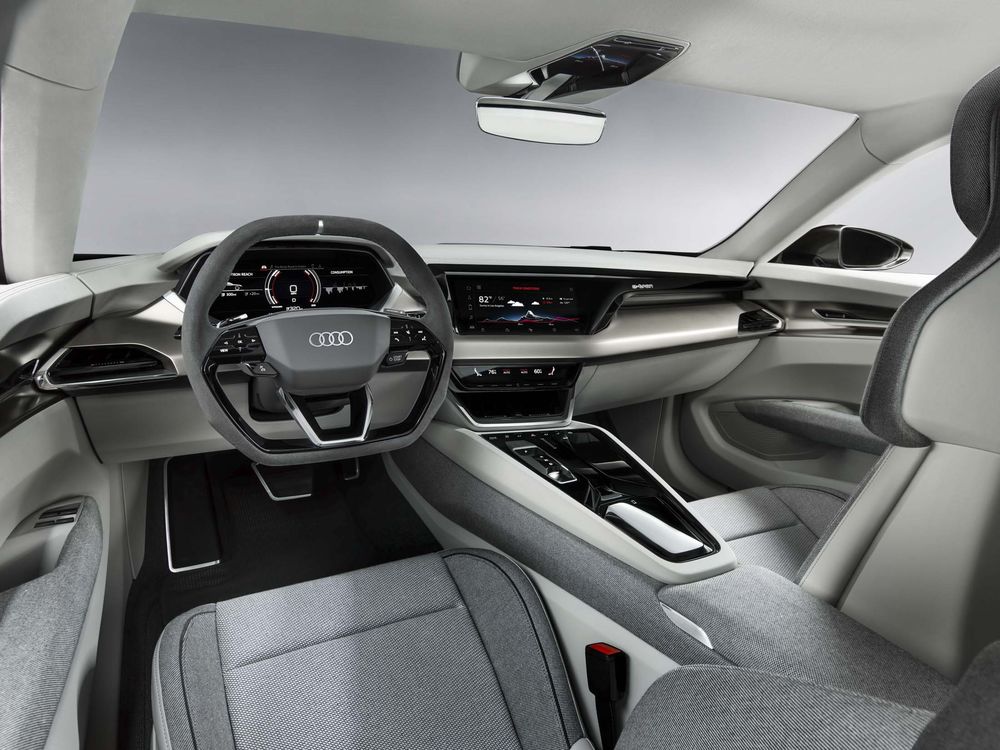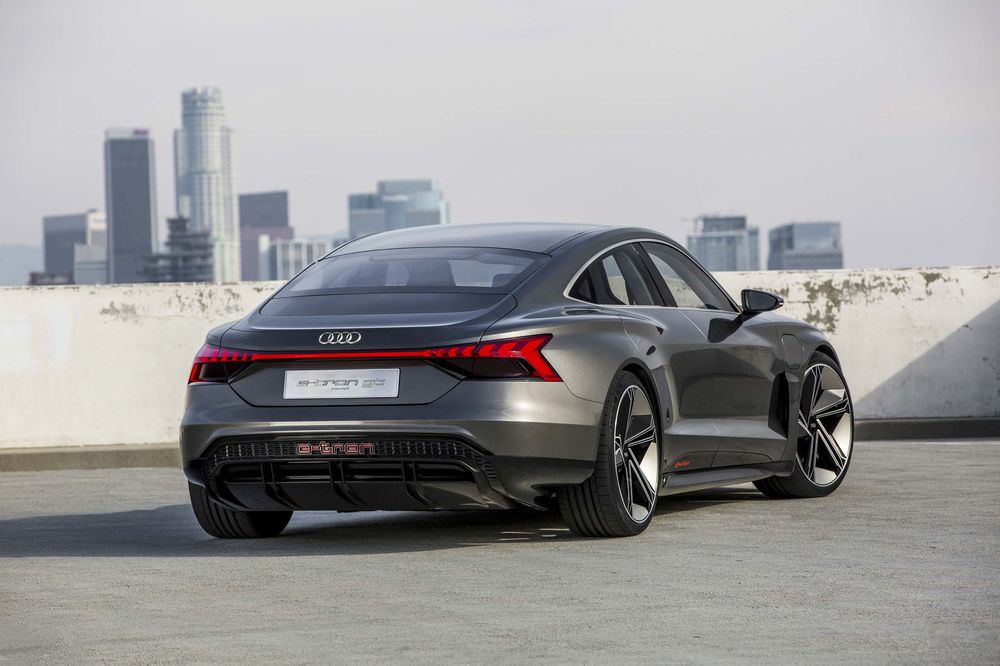 Source: Bloomberg