I have never been much of a Porsche guy, but I have to  admit this retro Speedster, based on the 1948 car, is cute as hell. The key question is how it will be priced, but I am going to go out on a limb and say "absurdly."
From Porsche's newsroom:
"Based on the 911 Carrera 4 Cabriolet. The fenders, as well as the front and rear bonnet are made from lightweight carbon fibre composite while the chassis was taken from the 911 GT3. Furthermore, the GT development department provided the exhaust system with its titanium tailpipes and the drivetrain including the manually operated six-speed gearbox. The same goes for the centrepiece of the limited special edition: The Speedster Concept is powered by a naturally-aspirated flat-six engine developing more than 500 hp and capable of engine speeds up to 9,000 rpm."
All I need to hear is lightweight, 6 speed manual, 500 hp and you have my attention. The only issue is I am expecting my next car purchase to be an all electric car.
The photos show interesting details:
Traditional Porsche silhouette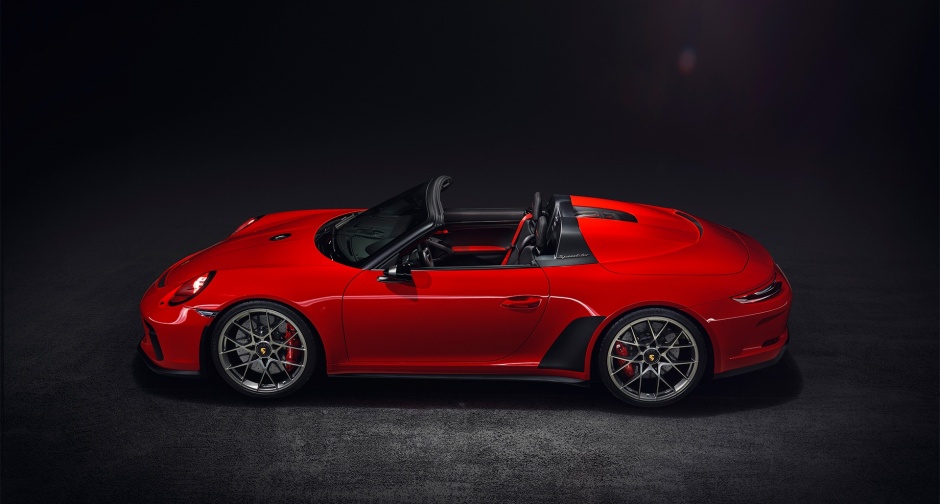 Business like cockpit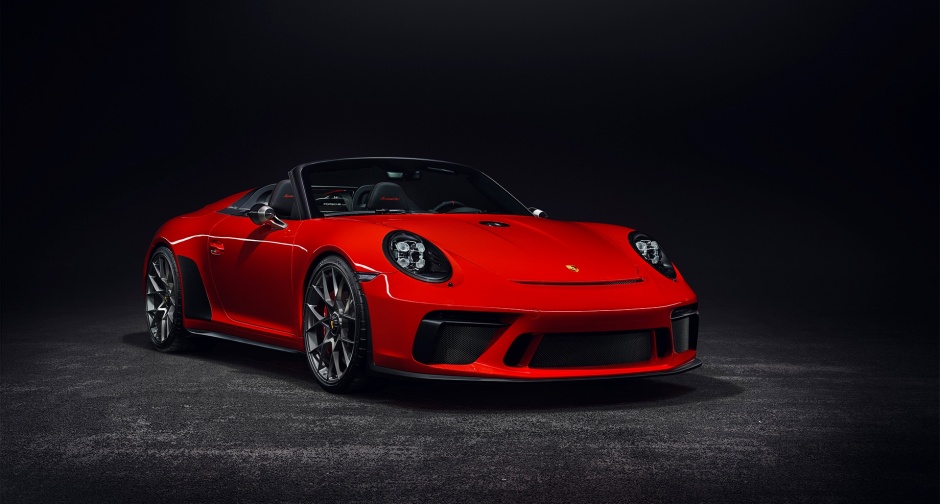 Love the aero sideview mirrors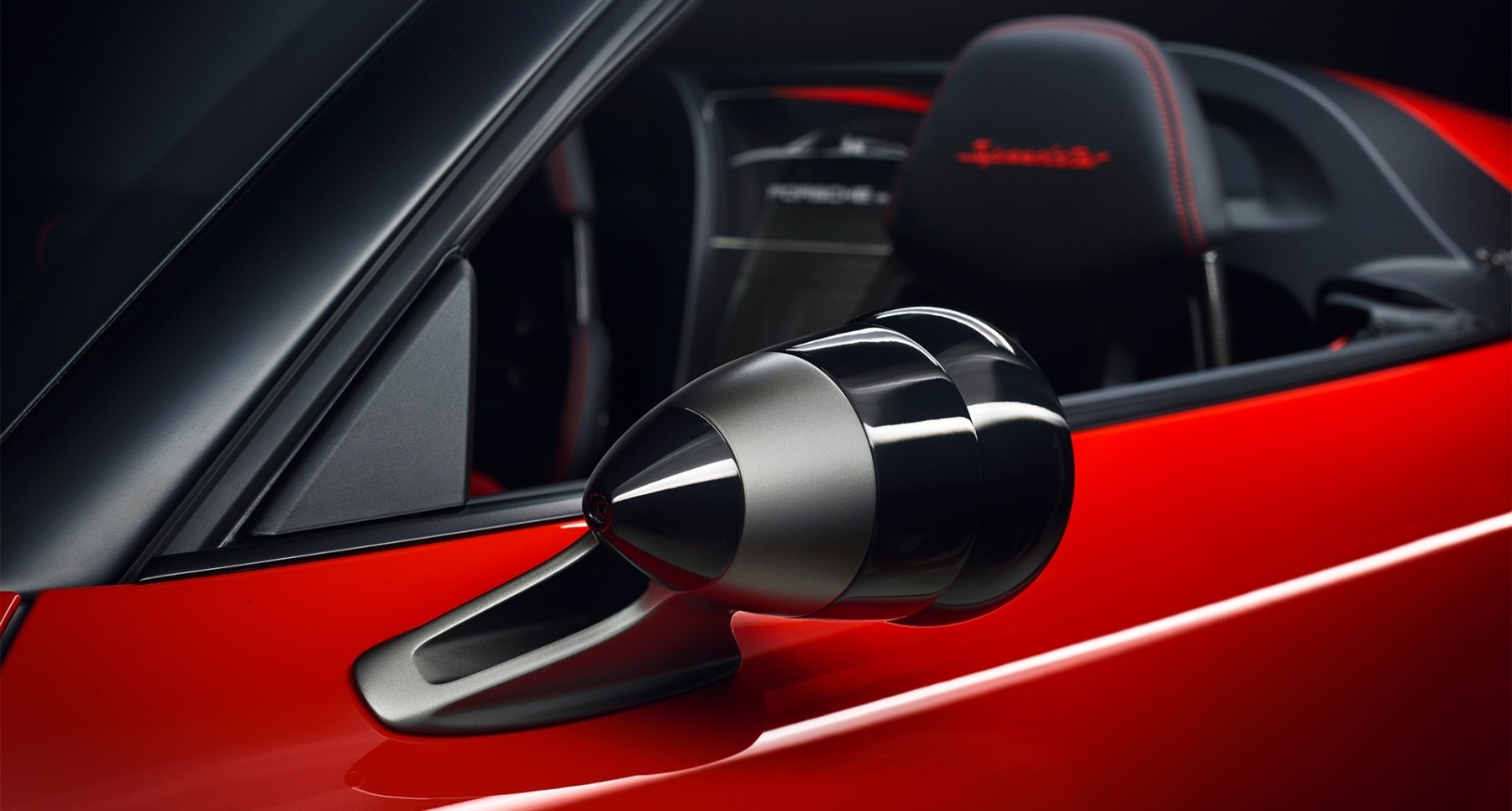 Porsche's 4 point headlamp lens gets an angry red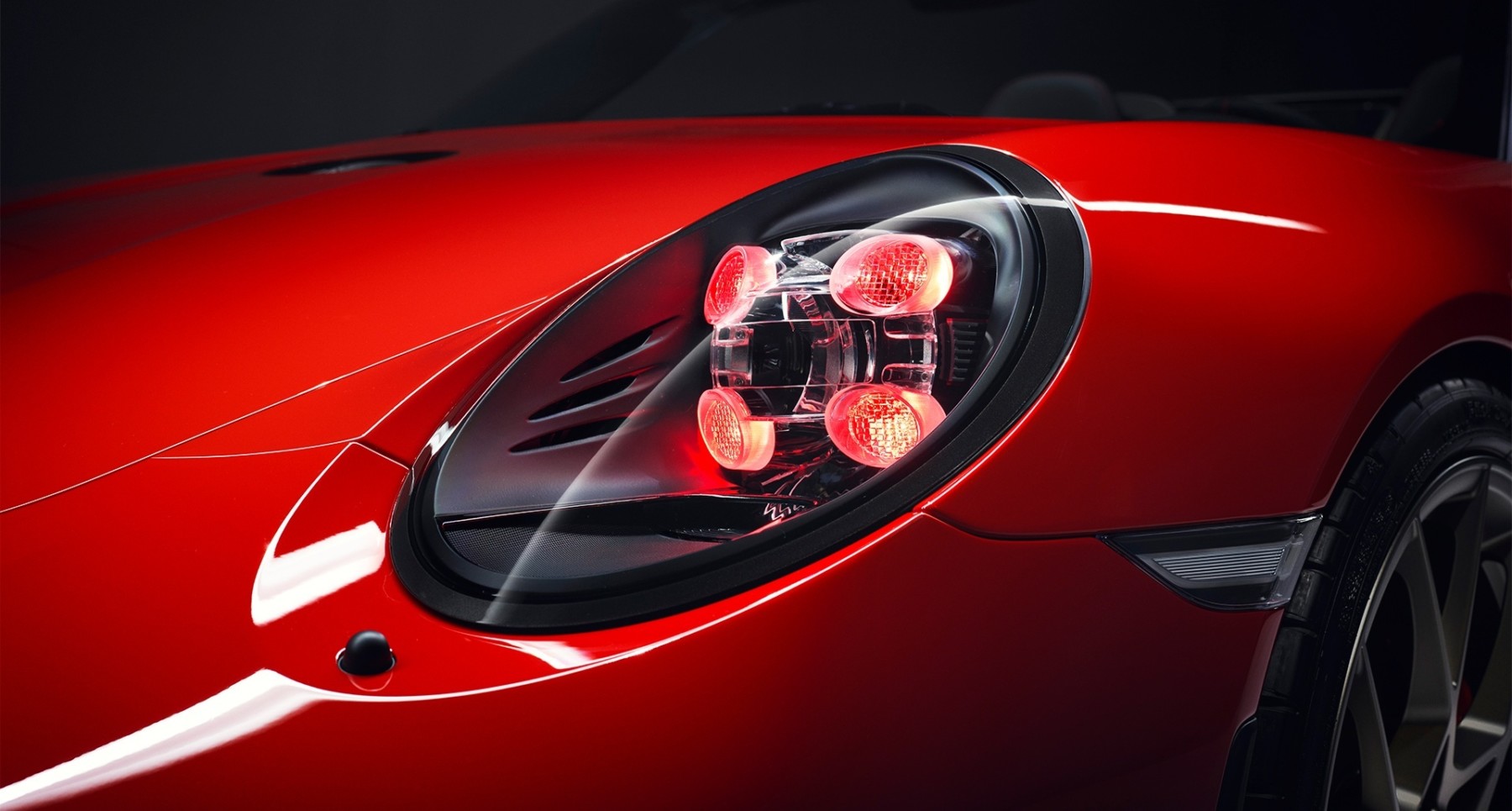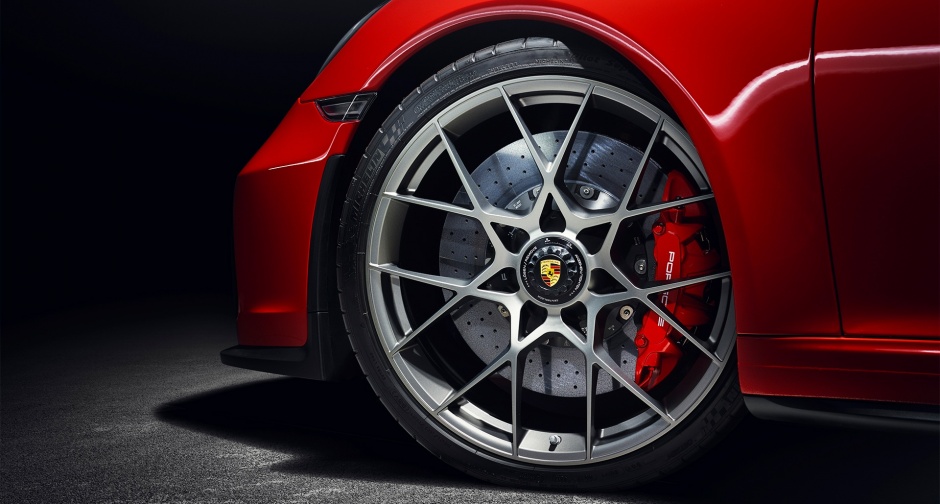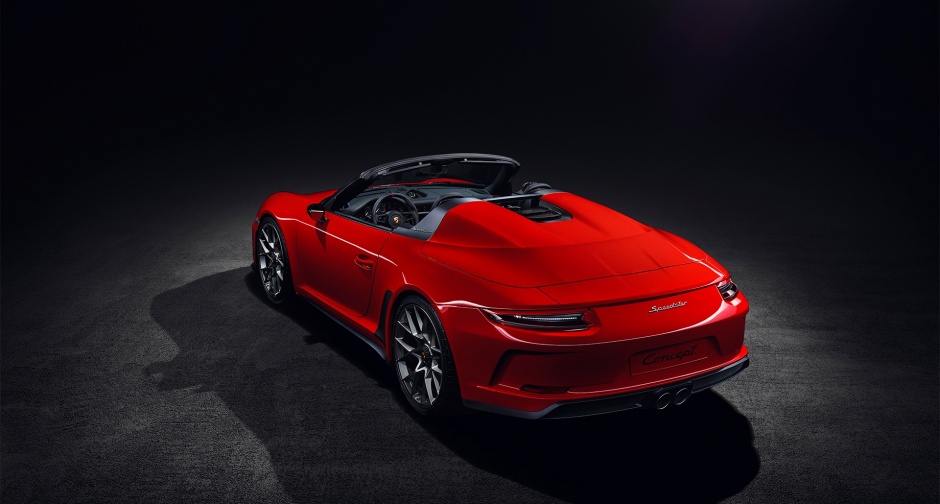 Source: Classic Driver