My last set of morning read links for the year:
• Humans, Machines and Markets: Stocks Going Crazy Is Nothing New (Bloomberg) see also Investors Find Few Places to Hide in Rocky Year (Wall Street Journal)
• Working More Magic at Disney (Barron's)
• Bernstein: Investing Lessons from Bill Browder (CFA Institute)
• 10 simple questions about the stock market plunge, simply answered (Washington Post)
• My Big Lessons from 2018 (Reformed Broker)
• The Last 747: Airlines Dump the Jumbo Jet, Transforming International Travel (Wall Street Journal)
• This physicist's ideas of time will blow your mind (Quartz)
• 18 striking findings from 2018 (Pew Research)
• Champagne cocktails and other bubbly beverages for your New Year's Eve celebrations (Washington Post)
• Year in Photos 2018 (Wall Street Journal) see also Year in Pictures 2018 (Bloomberg)
Be sure to check out our Masters in Business interview this weekend with Francis J. Greenburger, founder of Time Equities. He is best known as the real estate developer who popularized coops in NYC, but he is also a literary agent, and philanthropist. He is the author of Risk Game: Self Portrait of an Entrepreneur.
Sizing Up the Market's Recent Volatility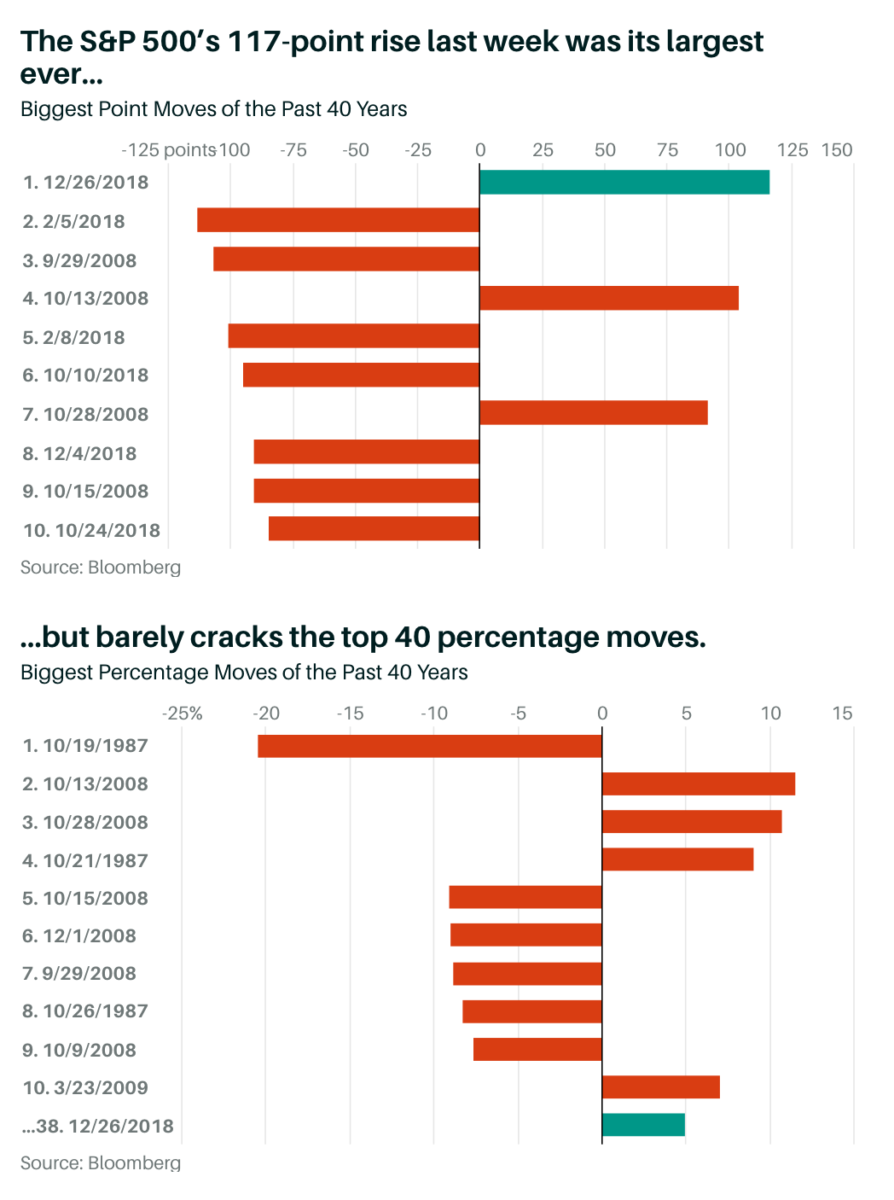 Source: Barron's
Want to receive our daily reads in your inbox? Sign up here!