December is here! Pour yourself a mug of Danish blend coffee, grab a seat on the couch, and get ready for our longer form weekend reads:
• In the Wake of #MeToo, These Women Have Taken Their Long-Overdue Seats in the Corner Offices Vacated by Men (Elle)
• The Insect Apocalypse Is Here: What does it mean for the rest of life on Earth? (New York Times Magazine)
• Why Aren't Millennials Buying Boats (BoatUS)
• Wash. Rinse. Blow-dry. Bark! In the billion-dollar business of pet pampering, all very good dogs deserve very good haircuts (Washington Post)
• How Restaurants Got So Loud (The Atlantic)
• How a future Trump Cabinet member gave a serial sex abuser the deal of a lifetime: A decade before #MeToo, a multimillionaire sex offender from Florida got the ultimate break. (Miami Herald)
• The red flags and magic numbers that investors look for in your startup's metrics (Andrew Chen)
• America's Epidemic of Empty Churches: Religious communities often face a choice: Sell off the buildings they can no longer afford, or find a way to fill them with new uses (The Atlantic)
• Framing nature: the beauty of drone photography (3 Quarks Daily)
• Beneath the Surface of Bruce Springsteen (Esquire)
Be sure to check out our Masters in Business interview this weekend with GOP political strategist Rick Wilson, one of the first Conservative (and most prominent) "Never Trump" Republicans. Wilson is the author of "Everything Trump Touches Dies: A Republican Strategist Gets Real About the Worst President Ever."
Overdose Deaths Set a Record Last Year.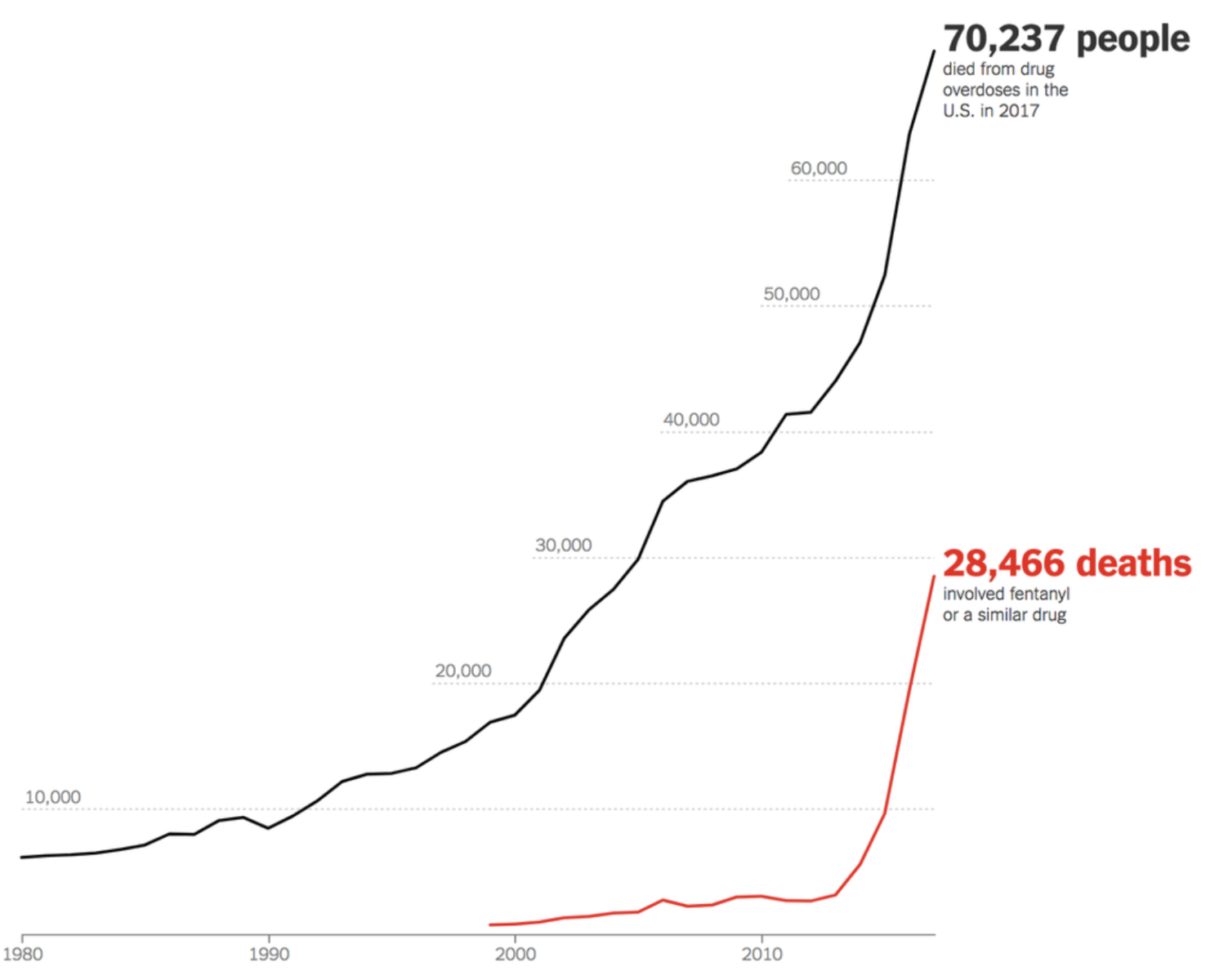 Source: Upshot
Want to receive our daily reads in your inbox? Sign up here!