It is Spring, and so we look at another convertible with an interesting history:
Launched at the 1948 London Motor Show as a show car, it caused a sensation. Following the economic austerity of World War II, the XK120 was a shock. Jaguar's first post-war sports car was beautiful and elegant, and demonstrated "Britain had both the technical capacity and design excellence to deliver a sensual and emotionally engaging car."
Originally a concept car showcasing Jaguars' new twin-cam inline-6 cylinder engine, the combination of styling, 120 mph performance, and surprisingly affordable price, the overwhelmingly positive reaction persuaded Jaguar to put it into production.
It was powered by a dual overhead-cam 3.4 L straight-6 XK engine, which made 160hp. The "120" in its name refers to the XK's 120 mph top speed (faster with the windscreen removed). This made it  the world's fastest production car at the time of its launch. XK120s did well in racing, and set numerous high-speed runs and records.
Manufactured between 1948 and 1954, about 12,000 were built. They range in price from $50k for a rough version, six figures for a nicely restored example; Concourse quality cars can go for even more.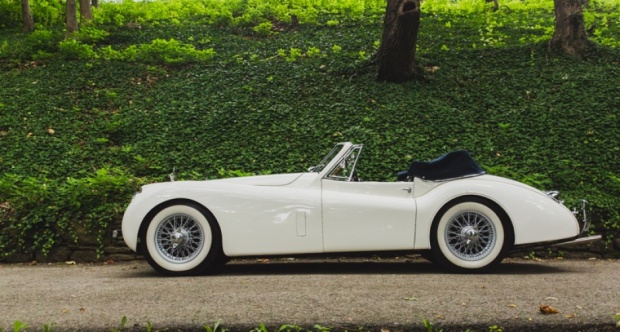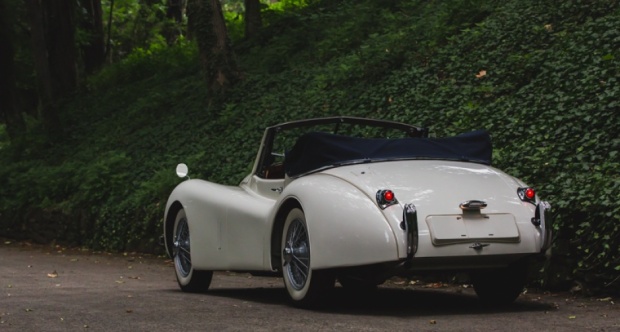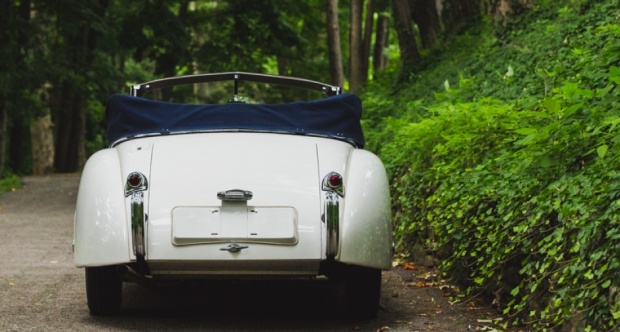 Source: Classic Driver