Programming Note: Ritholtz's Reads will have a new home. To receive early morning reads each day in your inbox, sign up here.
My end of week morning train reads:
• Amazon's Most Ambitious Research Project Is a Convenience Store (Bloomberg Businessweek)
• How Frank Abagnale Can Help You Avoid the Romance Scam and Other Cons (Worth)
• When Big Funds Lawyer Up (Institutional Investor)
• The Next Neil Armstrong May Be Chinese as Moon Race Intensifies (Bloomberg)
• Reduce, reuse, rescoot? A look at e-scooters' long-term sustainability. Scooters are touted as a low-cost, clean form of transportation, yet their life span is far from sustainable — and their parts could pose a danger to recycling facilities. (Smart Cities Dive)
• Why History Get Stuff Wrong All the Time (A Wealth of Common Sense)
• Isaac Asimov Asks, "How Do People Get New Ideas?" (MIT Tech Review)
• The New Ways Your Boss Is Spying on You (Wall Street Journal)
• Apple Plans to Bankroll Original Podcasts to Fend Off Rivals (Bloomberg) but see Have We Hit Peak Podcast? (New York Times)
• All 104 James Bond Villains, Ranked (Esquire)
Be sure to check out our Masters in Business interview this weekend with Allison Schrager, co-founder of LifeCycle Finance Partners and author of "An Economist Walks into a Brothel: And Other Unexpected Places to Understand Risk."
US sector capitalization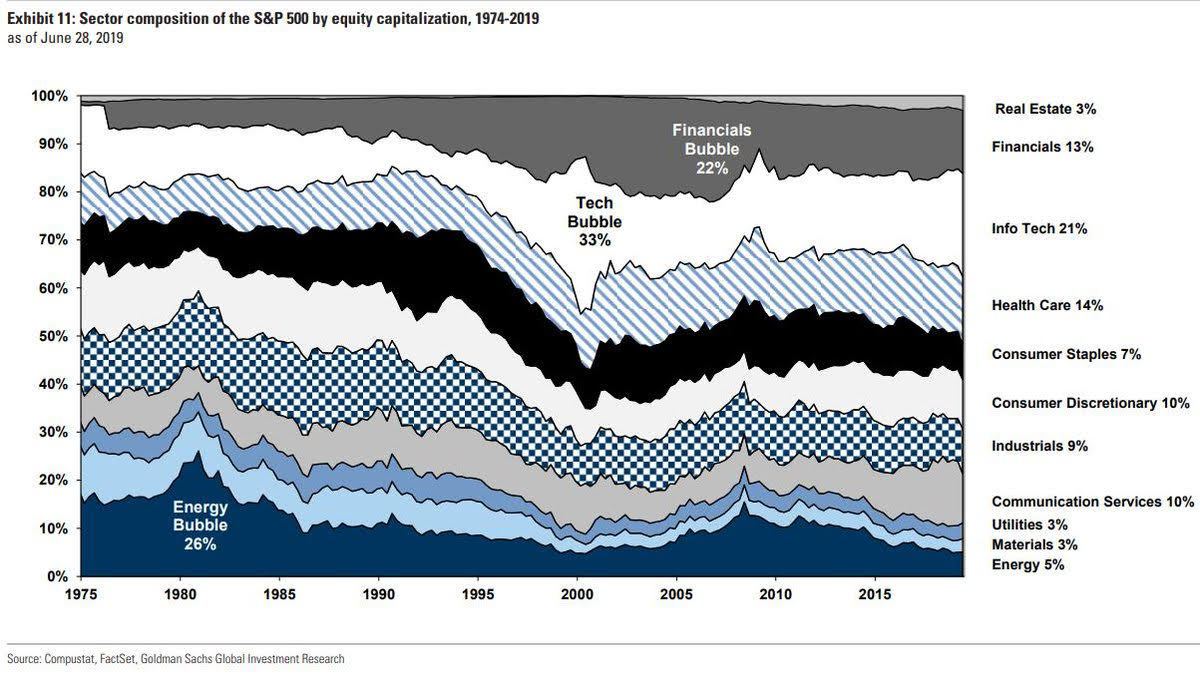 Source: @TeddyVallee
Sign up for our reads-only mailing list here.