The weekend is here! Pour yourself a mug of home brew coffee, grab a seat in the back of the boat, and get ready for our longer form weekend reads:
• The Invention of Money: In three centuries, the heresies of two bankers became the basis of our modern economy.  (New Yorker)
• The end times are here, and I am at Target (The Outline)
• Bob Oros: Inside HighTower's Transformation (Barron's)
• Peter Thiel's Religion (David Perell)
• Ivanka's Eternal Ambitions (The Cut)
• What P. T. Barnum Understood About America (New Yorker)
• I Tried Hiding From Silicon Valley in a Pile of Privacy Gadgets: Avoiding digital snoops takes more than throwing money at the problem, but that part can be really fun. (Bloomberg Businessweek)
• My Travels with Oliver Sacks (New York Review of Books)
• The Flawed Reasoning Behind the Replication Crisis (Nautilus)
• How Woodstock Hobbled the American Rock Festival for 30 Years (New York Times)
Be sure to check out our Masters in Business interview this weekend with Danny Blanchflower, economics professor at Dartmouth, former member of Bank of England monetary policy committee, and author of Not Working: Where Have All the Good Jobs Gone?.
Uber's Loss-Making Ride-Hailing Business: Lose a little on each ride, but make it up in volume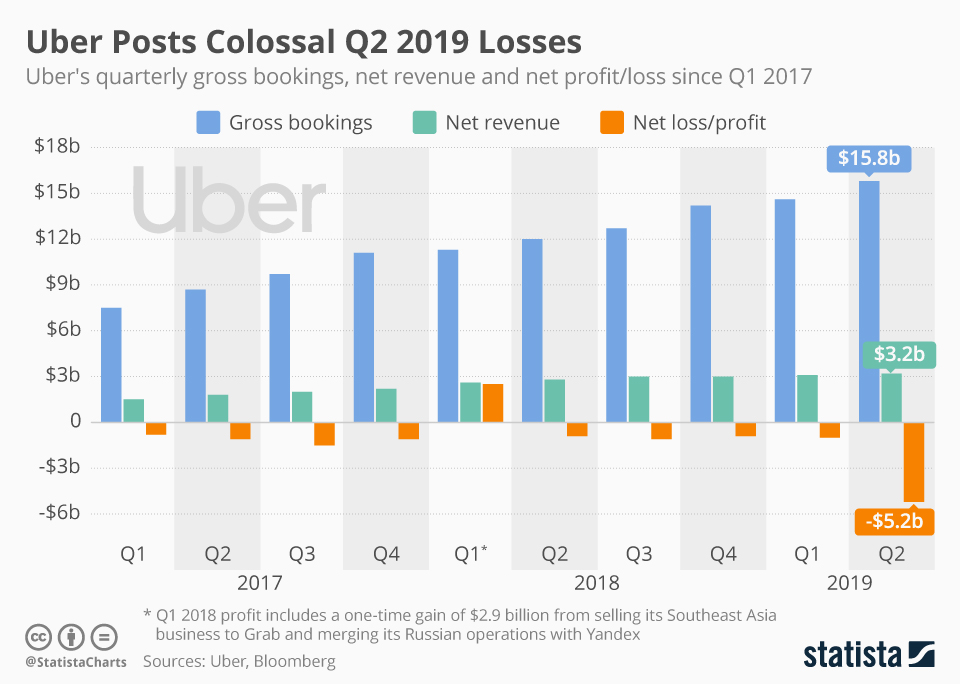 Source: Statista
Sign up for our reads-only 7 a.m. mailing list here.