My end of week morning train reads:
• A Recession Isn't Inevitable: The Case for Economic Optimism (New York Times)
• GS: The median IPO stock has lagged the Russell 3000 by 28 percentage points over three years (Marketwatch)
• Debunking the Silly "Passive is a Bubble" Myth (A Wealth of Common Sense)
• TIPS Yields Turning Negative Send Worrying Signal to Wall Street (Bloomberg) see also BlackRock Says the Key Gauge of Muni Bond Prices May Be Broken (Bloomberg)
• There's a $218 billion design problem sitting in your fridge right now (Fast Company)
• Man With A Mission: Princeton Economist Atif Mian (International Monetary Fund)
• The science connecting climate change to hurricanes like Dorian is strong. Warmer oceans fuel more extreme storms; rising sea levels bolster storm surges and lead to worse floods  (Washington Post)
• Old messages, new memes: Beijing's propaganda playbook on the Hong Kong protests (Financial Times)
• That Assault Weapon Ban? It Really Did Work (New York Times)
• 8 Ways To Help The Bahamas Recover From Hurricane Dorian (ColorLines)
Be sure to check out our Masters in Business interview this weekend with Recode-Vox's Kara Swisher on Technology, why Silicon Valley is filled with "assholes," and what makes Scott Galloway is a rock star.
For Baffled Wall Street, Trump Markets Are 'Weirder' Than the 2008 Crisis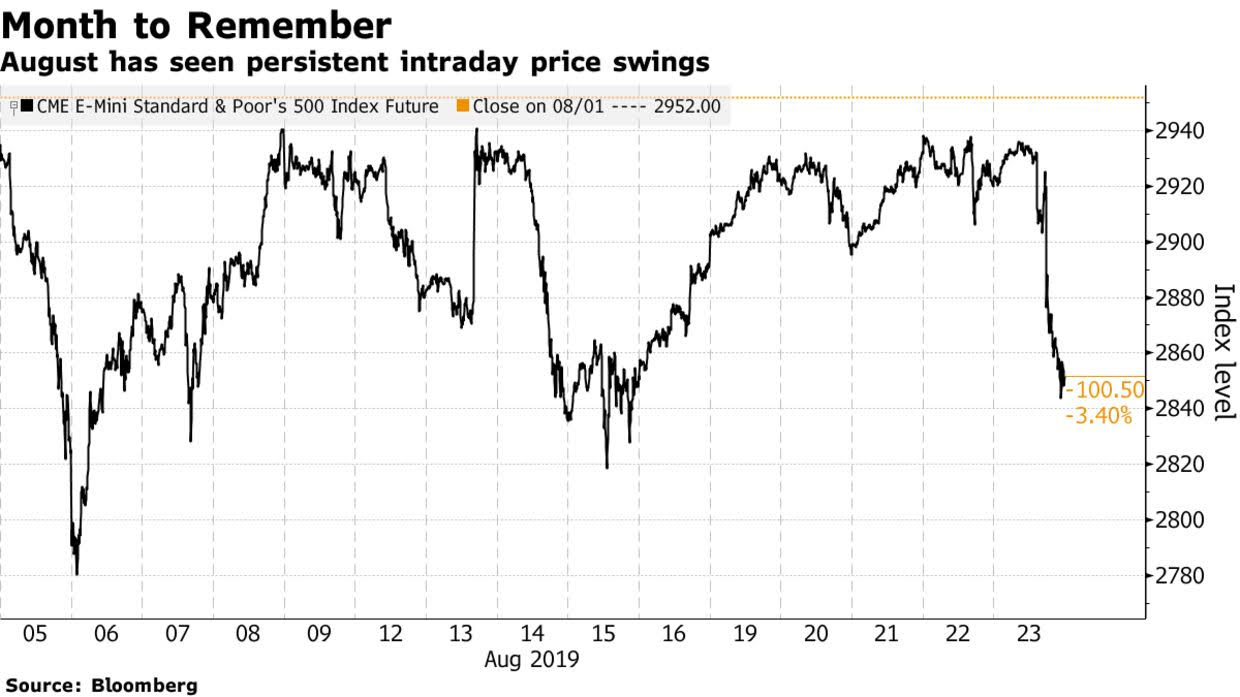 Source: Bloomberg
Sign up for our reads-only mailing list here.