My end of week morning train reads:
• The Outsiders Who Made Houston the Center of Sports Innovation: A conversation with Daryl Morey and Jeff Luhnow about building the Rockets and Astros, their shared appetite for risk and the virtues of thinking differently (Wall Street Journal)
• Is a $26 Billion Private Equity Fund the Best Place for Investors? (Institutional Investor)
• The Great Index Apocalypse Comes for Bond Managers (Bloomberg Businessweek)
• Value Stocks Beckon Investors in Aging Bull Market (Wall Street Journal)
• We Blew It The WeWork debacle isn't an indictment of the tech industry—just companies that pretend to be part of it. (Slate)
• 'Everything You're Seeing Is Deception': How Right-Wing Media Talks About Impeachment (New York Times)
• How the Hollywood sign became a monument to LA mythology (Little White Lies)
• 36 years ago today, one man saved us from world-ending nuclear war (Vox)
• The 100 best books of the 21st century (The Guardian)
• Eddie Murphy Is Bringing Eddie Murphy Back (New York Times) see also Eddie Murphy Speaks: The Rolling Stone Interview from 2011 (Rolling Stone)
Be sure to check out our Masters in Business interview this weekend with Academy Award winning producer Brian Grazer. His film and television credits include A Beautiful Mind, Apollo 13, Arrested Development, 8 Mile, Splash, Backdraft, Liar Liar and The Da Vinci Code; His TV productions include Arrested Development, Sports Night, and 24. His new book is Face to Face: The Art of Human Connection.  
Health Insurance Costs Surpass $20,000 Per Year per Family, Hitting a Record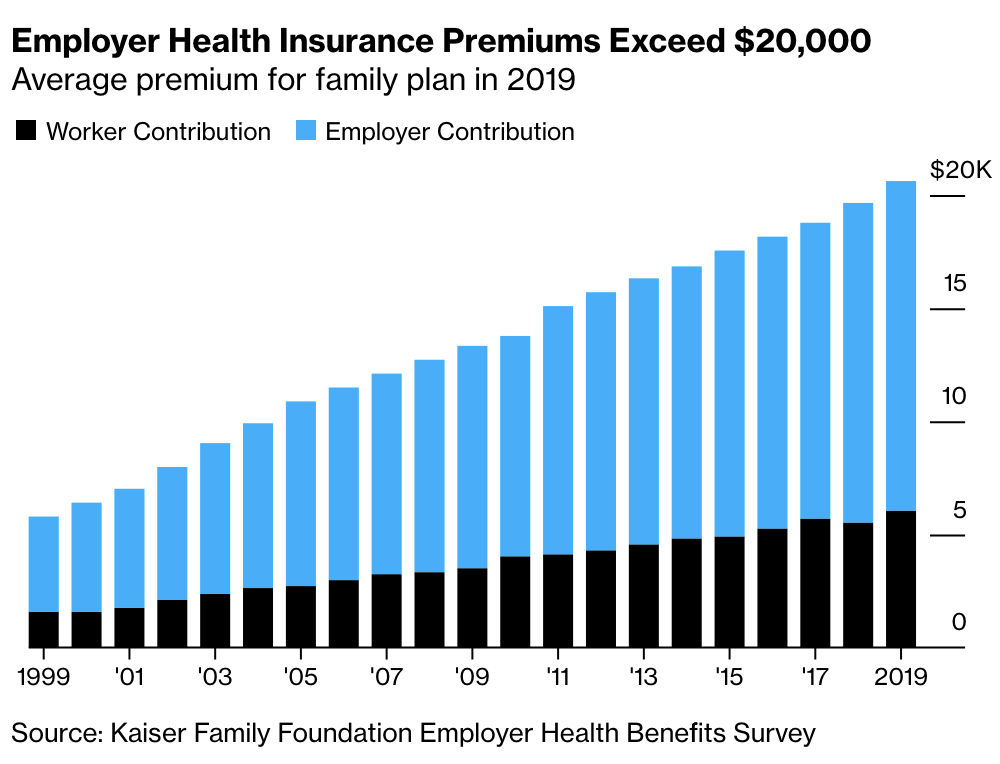 Source: Bloomberg
Sign up for our reads-only mailing list here.