My mid-week morning train plane reads:
• Nine Ways You're Selling Your Classic Car All Wrong. (Bloomberg)
• Anti-Vaxxers Are Back on Instagram Thanks in Part to #MAGA (Vice)
• Why some big investors have had enough of hedge funds (Financial Times)
• Why Market Timing Can Be So Appealing (Of Dollars And Data)
• Wise Up, Stock Analysts. Tesla Is the Real Deal. (Bloomberg)
• SF restaurants asking to be removed from third party apps like Grubhub after false listings (SF Gate)
• When Buying in Bulk Is a Mistake (New York Magazine)
• What Do Amazon, Google and Salesforce Have in Common? In-House Music Groups. (Wall Street Journal)
• Alex Trebek: The Jeopardy! icon on retirement, his legacy, and why knowledge matters. (Vulture)
• Pop Culture's Rate of Change May Mirror Organic Evolution (Scientific American)
What are you reading? Tell me here with #Reads.
Venture capital slowly seeps outside of Silicon Valley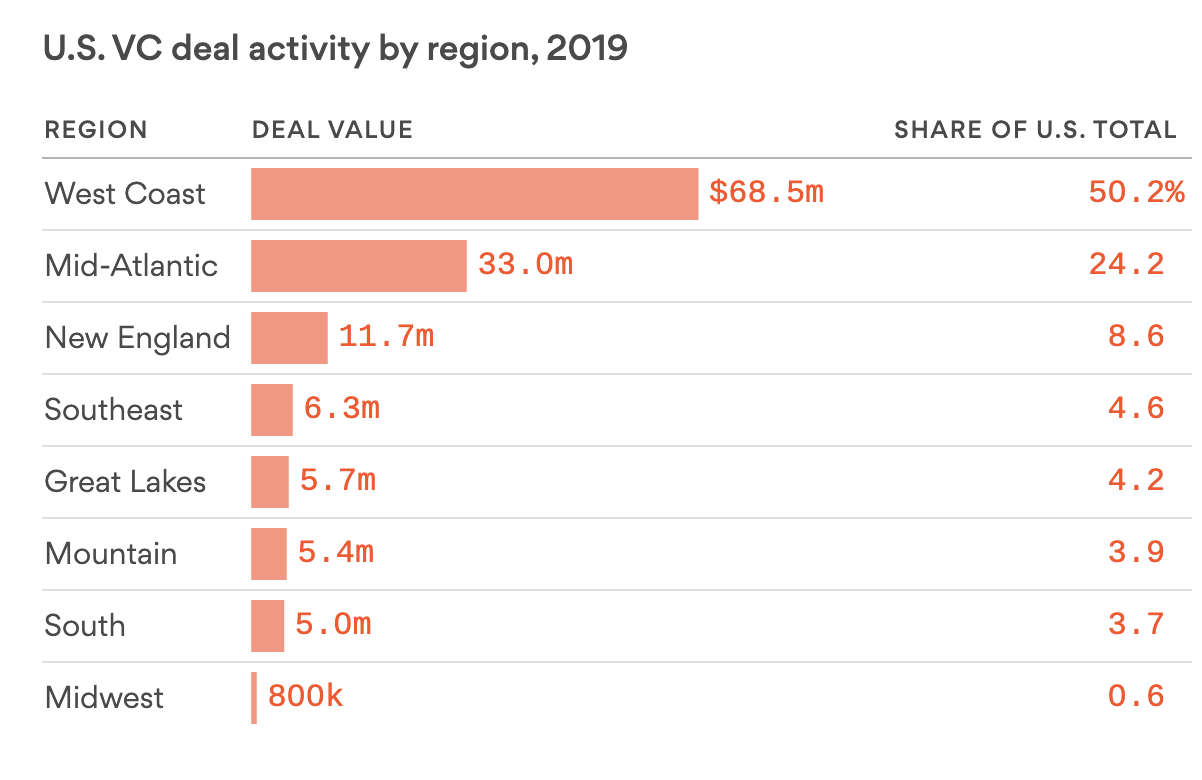 Source: Axios
Sign up for our reads-only mailing list here.