My end of week morning train working from home reads:
• This Is What It Takes to Be in the 1% Around the World (Bloomberg)
• Crummy 2019 Earnings to Thunder Back This Year, Seers Say. Uh, Really? (Chief Investment Officer)
• Money Is the Megaphone of Identity (More To That)
• The time I sabotaged my editor with ransomware from the dark web. (Businessweek)
• "Motivated reasoning:" Humans are hardwired to dismiss facts that don't fit their worldview; its why people believe conspiracy theories  (Fast Company)
• How an Och-Less Och-Ziff Changed Its Attitude, Its Leadership – and Its Name (Institutional Investor)
• The Lucrative, Unregulated, and Misunderstood World of Vaping (California Sunday)
• Why Congress's antitrust investigation should make Big Tech nervous (Vox)
• For The First Time, An Impeached President Is Running For Reelection. What Happens Now (fivethirtyeight) see also Trump Is Winning Like a Napoleonic General (Bloomberg)
• Netflix: 10 Most Popular Stand-Up Specials of 2019 (Showbiz Cheat Sheet)
Be sure to check out our Masters in Business interview this weekend, where we geek out on cars with Hannah Elliot, reviewer of supercars for Bloomberg.
City Human Capital Index: Where College Graduates Gather, Prosperity Rises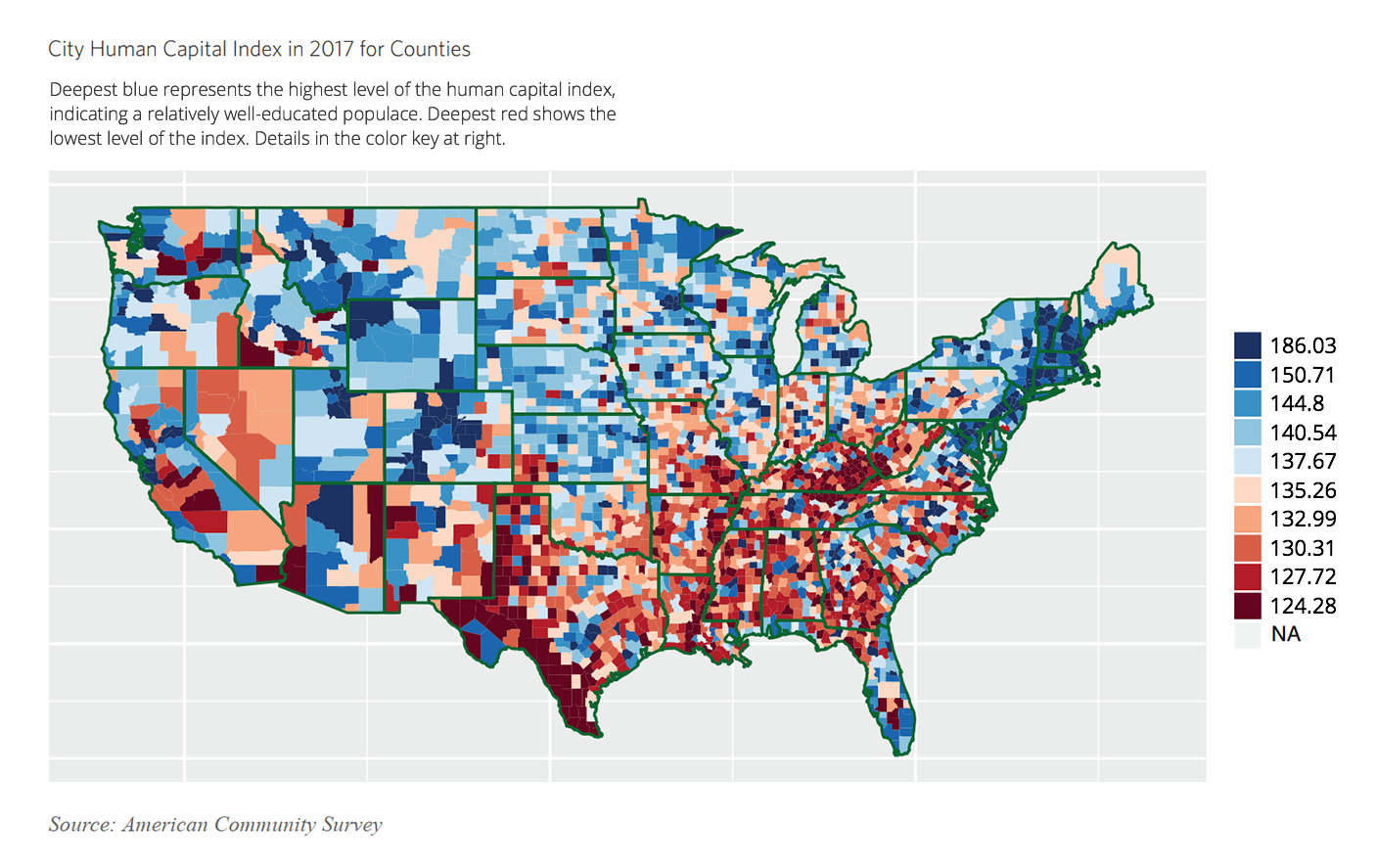 Source: UCLA Anderson Review
Sign up for our reads-only mailing list here.