The weekend is here! Pour yourself a mug of French Press coffee, grab a seat by the beach, and get ready for our longer form weekend reads:
• Bob Iger, king of Disneyland (Economist)
• The Dow Had Its Worst Week Since 2008. Where to Find Cash-Rich Stocks in the Coronavirus Selloff. (Barron's)
• There's an Entire Industry Dedicated to Making Foods Crispy, and It Is WILD (Bon Appetit)
• Amazon made a bigger camera-spying store—so we tried to steal its fruit (Ars Technica)
• A Corridor Runs Through It: Imagine yourself as a modern-day alligator in central Florida, where 12 acres of wild land is sacrificed to development every hour. (Bitter Southerner)
• 100 Little Ideas. (Housel)
• Wikipedia Is the Last Best Place on the Internet (Wired)
• 70 former U.S. senators: The Senate is failing to perform its constitutional duties (Washington Post)
• The Entire Trump Impeachment Saga, as told by 2 comic creators from DC and Marvel. (Insider)
• Brooks Koepka, the World's Best Golfer, Has Some Issues With Golf (GQ)
Be sure to check out our Masters in Business interview this weekend with Danielle DiMartino Booth, founder of Quill Intelligence, a research and analytics firm, and author of Fed Up: An Insider's Take on Why the Federal Reserve is Bad for America.
Avoiding an Irrational Response to Irrational Markets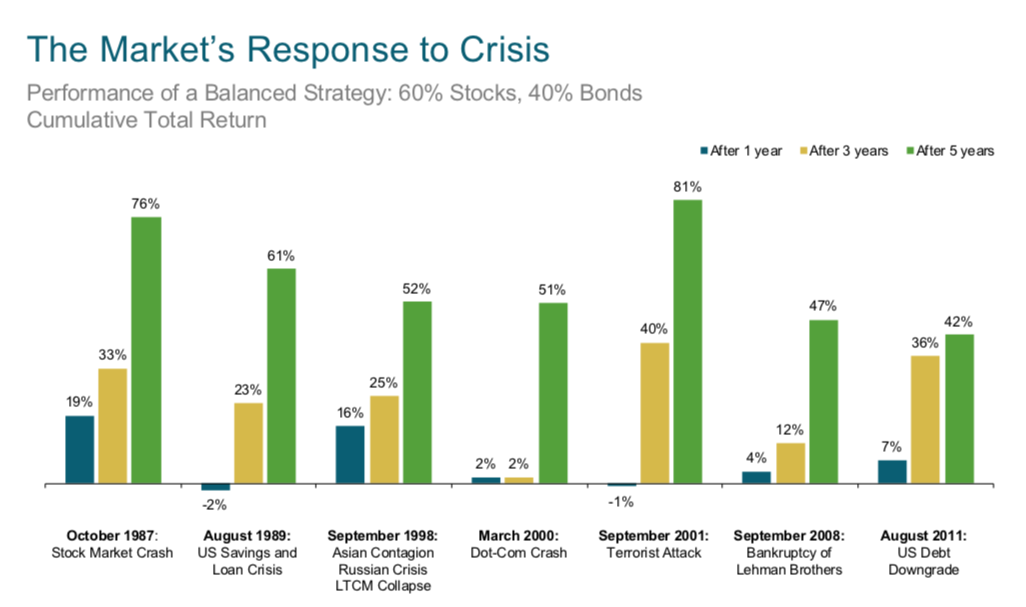 Source: Servo Wealth Management
Sign up for our reads-only mailing list here.