The weekend is here! Pour yourself a mug of French Guatemalan coffee, grab a seat by the pool, and get ready for our longer form weekend reads:
• Nobody Really Knows (The Better Letter)
• Inside Kylie Jenner's Web Of Lies—And Why She's No Longer A Billionaire (Forbes)
• Pandemics & Markets: Part II (Investor Amnesia)
• The Future of ETFs, and Why Sustainable-Investing Indexes Will Be a Trillion-Dollar Business (Barron's)
• A Hidden Origin Story of the CBD Craze (New York Times)
• Amazon's Big Breakdown: The pandemic briefly brought the Everything Store to its knees — by prematurely bringing about a future it has long been planning for. (New York Times)
• We Are All The Burnout Generation (Zander Nethercutt)
• Jonathan Haidt Is Trying to Heal America's Divisions (The Atlantic)
• The Remaking of Steve Buscemi (GQ)
• Fiona Apple's Art of Radical Sensitivity (New Yorker)
Be sure to check out our Masters in Business interview this weekend with David Rosenberg of Rosenberg Research. Rosie is best known for his calls as Chief Economist of Merrill Lynch in the 1990s and 2000s.
The epic battle against coronavirus misinformation and conspiracy theories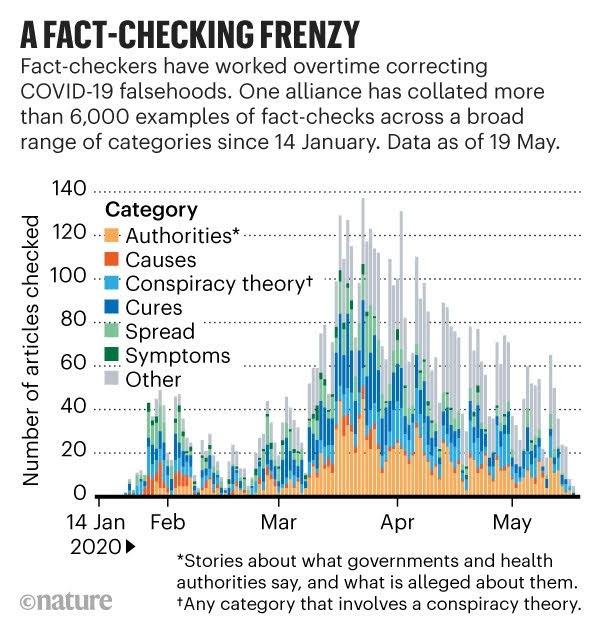 Source: Nature
Sign up for our reads-only mailing list here.