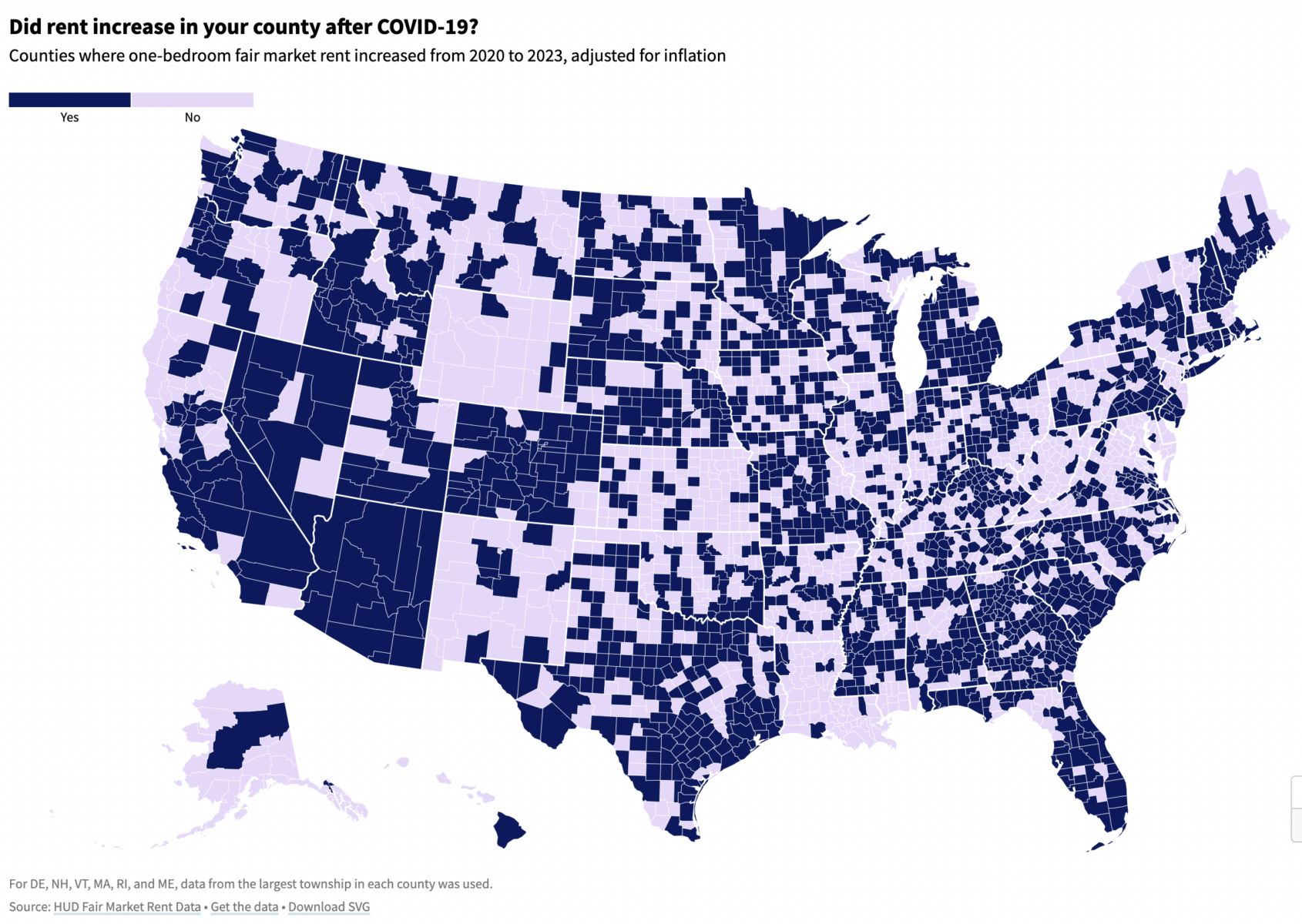 Fascinating dive into rent increases on a county by county basis via USAFacts:
Rents rose in 58% of all counties nationwide between 2020 and 2023.

Data shows that rents rose and dipped between neighboring zip codes. Housing prices jumped during the COVID-19 pandemic as remote work caused many Americans to reconsider their living situations. Rent prices also rose, with inflation-adjusted median rent growing from $1,163 in 2019 to $1,191 in 2021, according to the US Census Bureau. However, the Department of Housing and Urban Development (HUD) fair market rent data provides a more up-to-date and local look at rent across the US. Calculated fair market rents correspond to the 40th percentile of rent that new tenants in a given area are paying.
Once a chunk of the labor pool were no longer tied to large urban employment centers, the real estate market began to readjust. There has been a substantial reset as prices rose in some areas and faltered in others.
Apartment List notes in its most recent report that "Year-over-year rent growth is continuing to decelerate, and now stands at 3.0 percent, its lowest level since April 2021. Year-over-year growth is now pacing just slightly ahead of the average rate from 2018 to 2019 (2.8 percent), and is likely to decline further in the months ahead."
Too bad that the Federal Reserve fails to reflect this…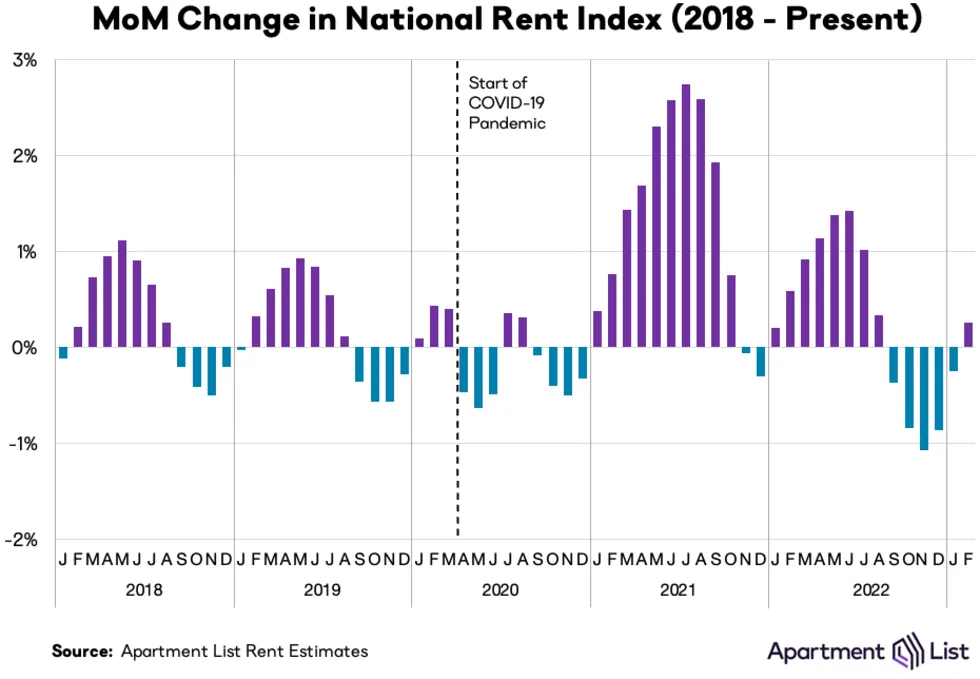 Previously:
WFH vs RTO (February 16, 2023)
For Lower Inflation, Stop Raising Rates (January 18, 2023)
Can We Untie Real Estate and Employment? (March 21, 2022)
How Everybody Miscalculated Housing Demand (July 29, 2021)
Sources:
Where are rents rising post COVID-19?
USA Facts, January 23, 2023
https://usafacts.org/articles/where-are-rents-rising-post-covid-19/
National Rent Report
Apartment List, February 27, 2023
https://www.apartmentlist.com/research/national-rent-data