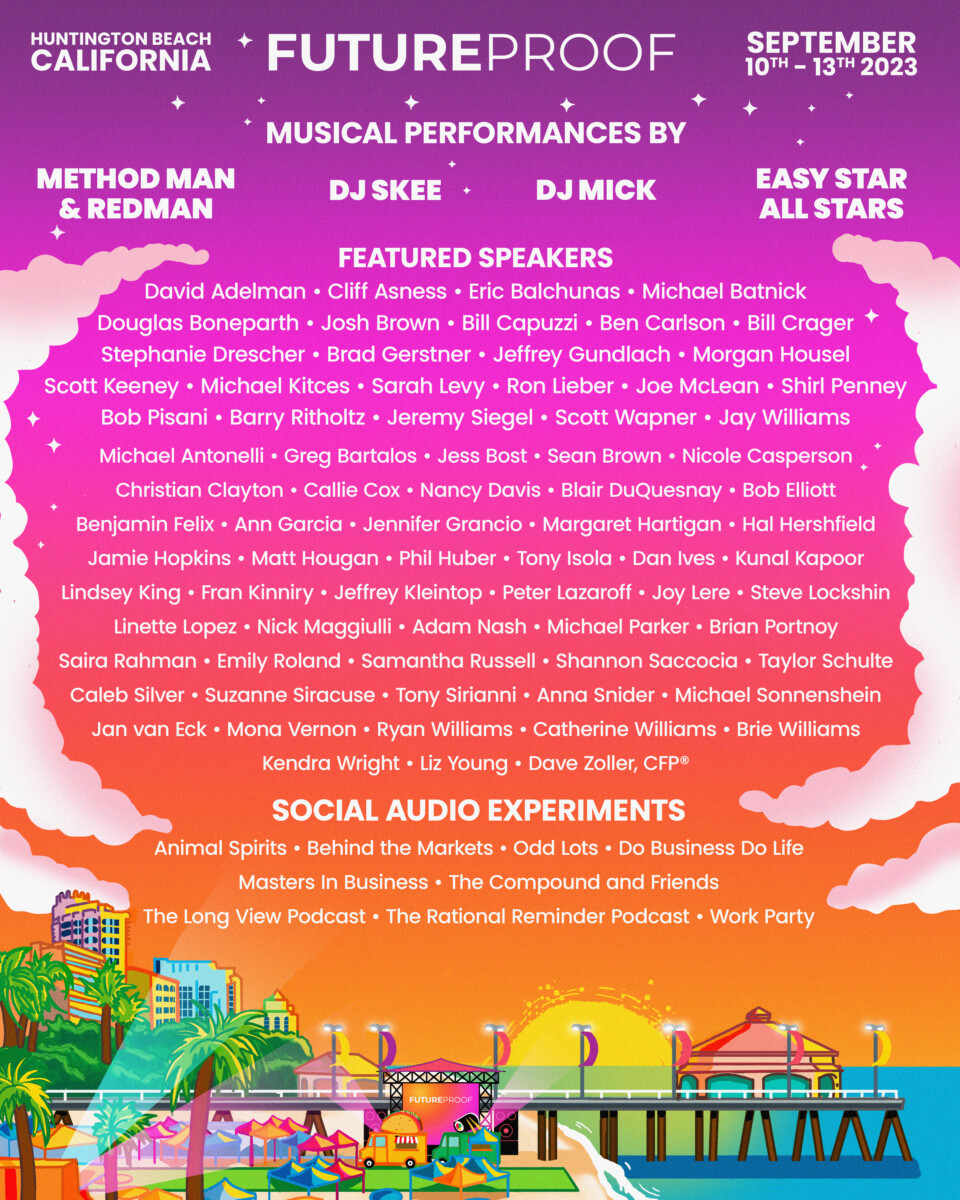 I am super jazzed for this year's Future Proof. Our second go-around is even bigger and better than last year's!
It is nothing like the usual financial conference — it's totally outdoors, right on the Pacific in Huntington Beach. We took over all 5 hotels for the 3000 attendees, including 1,000 registered advisors and over 500 sponsors. Sure, you can earn CE credits, but this is a lot more than that. You will network with the best practitioners in the RIA/Asset management space while learning about how the latest cutting-edge fintech can help you manage your practice.
If you want to run a better shop or practice, do an even better job for your clients, and have some fun along the way, well then this is the event for you.
Come for the killer content and awesome food trucks, stay for incredible networking and evening music festival.
Previously:
Future Proof Blog Posts and Media Coverage
RIP Financial Conferences (TBP, September 15, 2022)
Futureproof Recap: Days 1, 2 & 3 (September 13, 2022)