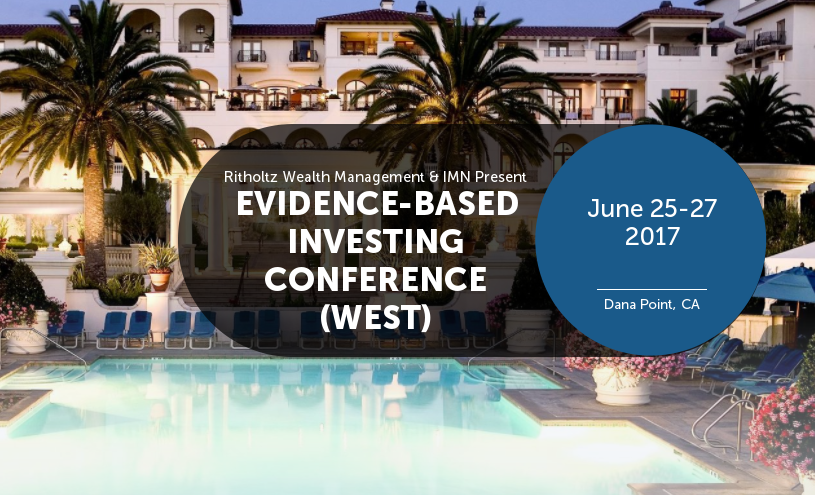 We are in California in lovely Dana Point for the big 3 day Evidenced Based Investment  conference. It is an outstanding lineup of brilliant, innovative disruptive speakers. The talent level here is top notch, both in front of the room and in the audience. If you are one of the 700-1000 people attending, I can guarantee you three things:
You learn important things about investing;
You will meet some fascinating people;
You are going to have a great time doing so.
After the first EBI in New York, we received many requests to take the show to the left coast. We once again partnered with the terrific team at IMN — they are the logistical wizards behind the curtains, and they do a bang up job.
We brought a big crew of RWM folks, and those of you who are here will get a chance to meet and chat with all of them during the course of the next 3 days. Say hi to me, Josh, Mike, Ben, Patrick, Joey, Dan, and Bill and everyone else on our team. Because capacity here is only 1,000, we are going to try to keep the rest of you up to speed with whats going on via video, updates on social media, and blog posts. Look for hashtags   #EBIWest #RWM on Twitter.
Everybody involved has poured a ton of effort and thought into this — you will see that in every aspect pf this event. The word "Disruptive" gets tossed about too easily, but the EBI conferences are just that.
See you soon!