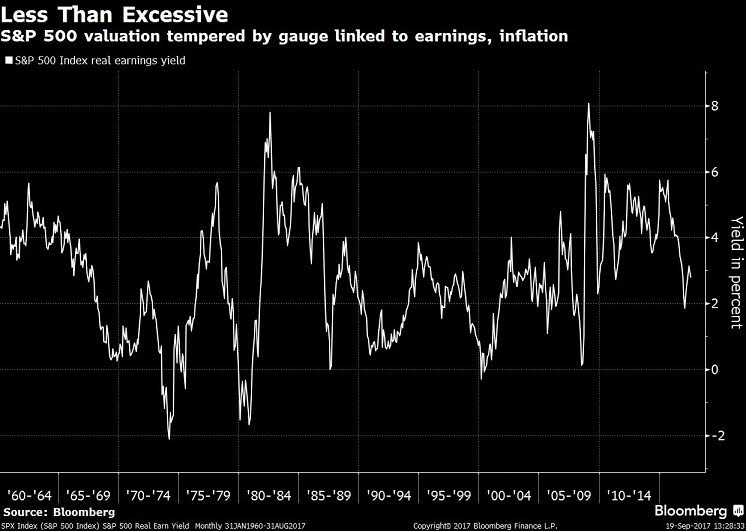 Ed Yardeni, who has been about as right about this market since the 2009 lows as anyone, believes stocks still have some room to run.
U.S. stocks have yet to reach "excessive overvaluation," according to Edward Yardeni, president and chief investment strategist at Yardeni Research. Yardeni cited an indicator that he attributed to John Apruzzese, chief investment officer at Evercore Wealth Management, in a report Monday. The gauge begins with the S&P 500 Index's earnings yield, or the inverse of the price-earnings ratio, and subtracts year-to-year percentage changes in consumer prices to arrive at a real yield. Lower readings mean higher valuation, and vice versa. While it's based on quarterly averages, the chart uses monthly figures instead.
For a variety of other reasons, I agree with him.